Kieran's Top 100 Films

It's a Wonderful Life (Frank Capra 1946)
"˜Well you look about the kind of angel I'd get.'
The quintessential Christmas movie that was saved by TV. George Bailey (Jimmy Stewart) gets a glimpse of what life would have been like without him. Donna Reed and a terrific cast provide able support. Lionel Barrymore, himself a famous Ebenezer Scrooge in radio dramatizations, is suitably mean as Henry F. Potter. Based on the short story The Greatest Gift by Philip Van Doren Stern.

Casablanca (Michael Curtiz 1942)
"˜I remember every detail. The Germans wore grey, you wore blue.' 
Does any other film have as many quotable lines? I seriously doubt it. Curtiz's classic has grown in reputation over time and has had a lasting influence right up to the present day. Winner of three Oscars for best picture, best director and best screenplay for twins Julius J. Epstein and Philip G. Epstein and Howard Koch. And no, Humphrey Bogart never actually said Play it again Sam. 

Vertigo (Alfred Hitchcock 1958)
"˜You shouldn't keep souvenirs of a killing. You shouldn't have been that sentimental.'
Based on the 1954 French novel D'entre les morts, this is perhaps Hitchcock's darkest film, but undoubtedly his best. The first film to employ the dolly zoom effect which of course was used here to convey Scottie's (Jimmy Stewart) acrophobia. Perhaps the greatest film score of all time by Bernard Herrmann. Parodied by Mel Brooks in his film High Anxiety and heavily referenced in Brian De Palma's Obsession. Replaced Citizen Kane as the best film of all time in the 2012 British Film Institute's Sight and Sound critics' poll.

The Searchers (John Ford 1956)
 "˜We'll find them in the end, I promise you. We'll find them. Just as sure as the turning of the earth.'
Ford's greatest western is also the greatest of the genre and features John Wayne's finest (and darkest) performance. Ethan Edwards' famous catchphrase "˜That'll be the Day' inspired the Buddy Holly song. The movie itself inspired countless others such as Star Wars, Taxi Driver and Lawrence of Arabia. The final image of Wayne departing the homestead may well be the most iconic in all of cinema. 

The Treasure of the Sierra Madre (John Huston 1948)
"˜Badges? We ain't got no badges! We don't need no badges! I don't have to show you any stinking badges!' 
John Huston won Oscars for best director and best adapted screenplay for this one and also directed his father Walter to a best supporting actor gong. The best film ever made about greed, this was also one of the first Hollywood films shot on location outside the United States, and provided star Humphrey Bogart with an opportunity to show his dark side. Bogie told a film critic at the time: "˜Wait till you see me in my next picture. I play the worst shit you ever saw.' 

The Maltese Falcon (John Huston 1941) 
"˜The stuff that dreams are made of.'
Huston's adaptation of Dashiell Hammett's influential novel happily retains much of the razor-sharp dialogue. Bogart is at his very best here as hard-boiled detective Sam Spade ("˜when you're slapped, you'll take it and like it'). Peter Lorre and Sidney Greenstreet are suitably creepy as the pursuers of the elusive statuette. Quite simply the greatest film noir of all time.

The Godfather Part II (Francis Ford Coppola 1974) 
"˜Keep your friends close, but your enemies closer.' 
Coppola's sequel to his ground-breaking epic crime film is the best sequel ever made. Robert de Niro came of age as the younger version of Vito Corleone. Lee Strasberg and Michael V. Gazzo are terrific in support. James Caan reprises his role as Sonny Corelone in a flashback scene right at the end.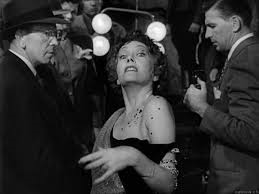 Sunset Boulevard (Billy Wilder 1950)
"˜I am big, it's the pictures that got small!' 
Films about Hollywood don't get any better than this as William Holden's unsuccessful screenwriter hooks up with Gloria Swanson's faded movie star. Watch out for cameo appearances by Buster Keaton and H.B. Warner, plus footage from Swanson's own silent movie Queen Kelly. Cecil B. DeMille and Hedda Hopper also feature playing themselves.

Raging Bull (Martin Scorsese 1980) 
"˜You never got me down Ray. You never got me down man.'
De Niro's Jake LaMotta is quite possibly the greatest performance ever committed to celluloid. The actor famously gained 70 pounds for the later scenes as the retired boxer. Joe Pesci and Cathy Moriarty provide splendid support. Scorsese's direction is unrelenting, but also poetic. Oscar winner for best actor and best film editing. 

The Third Man (Carol Reed 1949)
"˜We should have dug deeper than a grave.'
Holly Martins travels to Allied-occupied Vienna to look up his old friend Harry Lime. Trouble is Harry is now a racketeer who peddles diluted penicillin. Memorable for so many reasons, including Robert Krasker's black-and-white expressionist photography, Anton Karas' zither-based score and Orson Welles' famous cuckoo clock speech. Future Bond M actor Bernard Lee features as Sergeant Paine. The final scene was the subject of dispute between author Graham Greene, director Reed and producer David O. Selznick. Greene wanted the happier ending of his novella. Fortunately, Selznick and Reed won him over with the more downbeat conclusion.

The Man Who Shot Liberty Valance (John Ford 1962)
"˜When the legend becomes fact, print the legend.'
Ford's most elegiac western has cactus roses and broken-down stagecoaches. John Wayne famously gets to address Jimmy Stewart as "˜pilgrim.' Lee Marvin is terrifically cast as the unbalanced, whip-toting Liberty. Lee Van Cleef and Strother Martin feature as members of his gang. Vera Miles plays the love interest of both Stewart and Wayne.

Some Like it Hot (Billy Wilder 1959) 
"˜Story of my life. I always get the fuzzy end of the lollipop.'
Wilder's cross-dressing prohibition comedy is perfect mayhem. Who could possibly forget Jack Lemmon and Joe E. Brown dancing the tango? Tony Curtis does a perfect Cary Grant impersonation. Marilyn Monroe's best role and you've got to love her renditions of I Wanna Be Loved By You and Runnin' Wild. Perhaps the funniest ending of all time.

Kind Hearts and Coronets (Robert Hamer 1949) 
"˜It is so difficult to make a neat job of killing people with whom one is not on friendly terms.'
Is there a more finely-honed comedy than this Ealing Studios gem? Not in terms of what it does and achieves. The disaffected Dennis Price bumps off eight different versions of Alec Guinness. But does he get away with it in the end? Valerie Hobson and Joan Greenwood play the objects of his affection.

Rear Window (Alfred Hitchcock 1954) 
"˜Intelligence. Nothing has caused the human race so much trouble as intelligence.'
Hitchcock's mystery thriller film is perhaps his most technically accomplished. Jimmy Stewart takes an unhealthy interest in his neighbours and becomes a voyeur in the process. Even Grace Kelly in those stunning Edith Head outfits struggles for his attention. Raymond Burr – soon to be television's Perry Mason – plays Stewart's neighbour with a deadly secret.

The 39 Steps (Alfred Hitchcock 1935) 
"˜Beautiful, mysterious woman pursued by gunmen. Sounds like a spy story.'
The innocent man on the run theme was one of Hitchcock's favourites and it's seldom been better done as here. The handcuffed Robert Donat and Madeleine Carroll bristle and badger each other to perfection. Future Oscar winner Peggy Ashcroft turns up in an early role.

North by Northwest (Alfred Hitchcock 1959)
"˜You gentlemen aren't really trying to kill my son, are you?'
What did I just say about Hitchcock and the innocent man on the run theme? Evading the law and adversaries has never been as dapper as Cary Grant does it. James Mason and Martin Landau are superb as the baddies. And let's not forget that famous Mount Rushmore finale. 

The Killing (Stanley Kubrick 1956)
"˜You like money. You've got a great big dollar sign there where most women have a heart.' 
The film that Tarantino cites as a significant influence on Reservoir Dogs, Kubrick's masterful heist here is to challenge our assumptions about narrative cinema as Sterling Hayden and his hand-picked crew attempt to fleece a race track. Elisha Cook Jr. features as a cuckolded husband. Jim Thompson's gritty dialogue is absolutely peerless.

Black Narcissus (Michael Powell and Emeric Pressburger 1947)
"˜I couldn't stop the wind from blowing, and the air from being as clear as crystal, and I couldn't hide the mountain.' 
One of the most sensual films ever made, yet devoid of a single frame of overt eroticism. Jack Cardiff's Oscar-winning photography is simply stunning and dreamily accompanies Alfred Junge's art direction; both, unsurprisingly were Oscar winners. Deborah Kerr headlines the cast. Jean Simmons plays the lower caste dancing girl Kanchi. One of director Martin Scorsese's favourite films.

Stalag 17 (Billy Wilder 1953)
"˜There are two people in this barracks who know I didn't do it. Me and the guy that did do it.'
Wilder's POW film benefits from its razor-sharp script and uber-cynical performance from William Holden. Otto Preminger features as the camp's colonel. Robert Strauss and Harvey Lembeck provide comic relief. When Johnny Comes Marching Home rarely sounded so good.

Key Largo (John Huston 1948)
"˜When your head says one thing and your whole life says another, your head always loses.'
The fourth and final pairing of Bogie and Bacall, but quite possibly their best. Edward G. Robinson snarls flawlessly as Johnny Rocco, the gangster hiding out in Lionel Barrymore's hotel in the midst of a hurricane. Claire Trevor's inept performance of Moanin' Low propelled her to a best supporting actress Oscar.

City Lights (Charlie Chaplin 1931)
"˜You can see now?'
Is there a more heart wrenching and indeterminate ending to a movie? Not both at the same time anyway. Does she love him as the tramp? Or does she merely pity him? Woody Allen emulated it to great effect in Manhattan. Chaplin, as he did on some of his films, also composed the memorable score. The first Sight and Sound poll of 1952 ranked this at number 2. Orson Welles said it was his favourite film.

Close Encounters of the Third Kind (Steven Spielberg 1977)
"˜This is important. This means something.'
Spielberg was still a young man when he made this movie, but he was already a master of the art. Richard Dreyfuss' Roy Neary begins to see a strange shape and it leads him, and others, to Wyoming's Devils Tower. Veteran director Francois Truffaut features in the cast as French scientist Lacombe. Douglas Trumbull contributed to the visual effects. The shot of the young Cary Guffey at the door with blazing orange light from the visitors' ship is one of the director's most famous.

The Last Picture Show (Peter Bogdanovich 1971)
"˜Being crazy about a woman like that is always the right thing to do.'
Yes, it's a coming-of-age tale, but this story about a small Texas town is also about the passing of so many other things. Not least of these being Ben Johnson's Sam the Lion. Has a character's off-screen death ever been so powerfully felt? Jeff Bridges and Cybil Shepherd made their breakthroughs. Hank Williams features prominently on the period soundtrack. A sequel – Texasville – followed in 1990.

Chinatown (Roman Polanski 1974)
"˜Forget it, Jake. It's Chinatown.'
Polanski's neo-noir mystery is just as complex as you may have heard. Land dealings and water rights are just a fragment of the maelstrom Nicholson's J.J. Gittes stumbles into. Robert Towne's script is one of the very best. Director Polanski makes a brief cameo as the hood who slits Jack's nose. Jerry Goldsmith composed and recorded the film's score in ten days. Director John Huston plays the unscrupulous Noah Cross.

Network (Sidney Lumet 1976)
"˜I'm mad as hell, and I'm not going to take this anymore.'
Peter Finch goes bonkers on the air and Faye Dunaway siphons an opportunity. The medium that is television has never been so deadly. Acting Oscars were bestowed on Dunaway, Beatrice Straight and Peter Finch – the first actor to receive a posthumous award. The performance of the film though is the incomparable William Holden as Max Schumacher.

Jaws (Steven Spielberg 1975)
"˜You're gonna need a bigger boat.'
John Williams' unforgettable score is one of numerous reasons to love this one. Actor Robert Shaw contributed to the famous Indianapolis scene. The mechanical shark, nicknamed Bruce, famously malfunctioned throughout most of the shoot. In spite of all the on-set problems, Spielberg delivered the first summer hit.

The Elephant Man (David Lynch 1980)
"˜I am not an animal. I am a human being.'
David Lynch created something quite beautiful here – a compassionate study of the human condition in its most reduced physical state. John Hurt and Anthony Hopkins excel as patient and doctor. John Gielgud and Wendy Hiller are amongst a magnificent supporting cast.

Laura (Otto Preminger 1944)
"˜In my case, self-absorption is completely justified. I have never discovered any other subject so worthy of my attention.'
Clifton Webb's Waldo Lydecker is one of cinema's most delicious cynics. Gene Tierney is suitably alluring as the titular character. The much underrated Dana Andrews is haunted by the portrait of a dead girl he never met.

Rebecca (Alfred Hitchcock 1940)
"˜I watched you go down, just as I watched her a year ago. Even in the same dress you couldn't compare.'
Hitchcock's first foray into American cinema is a seamless blend of psychology and mystery, tinged with an unmistakeable air of the gothic. Joan Fontaine arrives at Manderley as the second Mrs. de Winter. The memory of her predecessor hangs heavily in the air; most especially sustained by the creepy Mrs. Danvers. Oscar wins for best film and best cinematography.

Cinema Paradiso (Giuseppe Tornatore 1988)
"˜Life isn't like in the movies. Life is much harder.'
One of the best final scenes in cinema as the older Toto watches all those censored kisses on screen. Morricone's score is magic as well. The moment when Alfredo tells Toto to leave his hometown and never return is incredibly affecting. Watch out for several classics of the day featuring as the films shown in the Sicilian cinema. An Oscar winner for best foreign language film.

Dr Zhivago (David Lean 1965)
"˜Tonya! Can you play the balalaika?'
Lean specialised in the epic film and his adaptation of the Boris Pasternak novel was certainly on such a scale. The train journey to the Ural Mountains is spectacular. Julie Christie is ravishing as Lara. Mostly filmed in Spain as the novel was banned in Russia at the time. The film was not shown there until 1994.

Dr Strangelove (Stanley Kubrick 1964)
"˜Gentlemen, you can't fight in here! This is the war room!' 
Kubrick's cold war satire is second to none. Peter Sellers' Strangelove is suitably demented, but he's well supported by himself (in two other roles) and George C. Scott and Sterling Hayden. James Earl Jones features in an early role as a lieutenant aboard the B52. Slim Pickens memorably gets to ride the bomb.

2001: A Space Odyssey (Stanley Kubrick 1968)
"˜I'm afraid. I'm afraid, Dave.'
The most beautiful science fiction film of them all. Kubrick won an Academy Award for best visual effects and collaborated on the screenplay with Arthur C. Clarke. Keir Dullea and Gary Lockwood play the astronauts aboard Discovery One and Leonard Rossiter turns up as a Soviet scientist. HAL steals the show though, particularly his version of Daisy Bell.

Once Upon a Time in the West (Sergio Leone 1968)
"˜People scare better when they're dying.' 
Leone's masterpiece is also one of the great revisionist westerns. There are no heroes here, not Bronson's Harmonica, Robards' Cheyenne, and certainly not Fonda's Frank. The scene in which the latter guns down the young boy is truly one of the most chilling in cinema. Bernardo Bertolucci collaborated on the story. An iconic score by Ennio Morricone which features leitmotifs relating to each of the main characters.

The Informer (John Ford 1935)
"˜Frankie! Your mother forgives me.'
Ford's adaptation of the novel by Liam O'Flaherty is most especially striking for its use of German expressionism. Former boxer, and Ford regular, Victor McLaglen staggers through the murky Dublin streets and wins an Oscar in the process. Awards also went to Ford, Dudley Nichols and Max Steiner.

The Quiet Man (John Ford 1952)
"˜There'll be no locks or bolts between us Mary Kate. Except those in your own mercenary little heart.'
Yes, it's a bit blarney and idealised, but Ford's story of an Irish-American returning to reclaim his family farm is undeniably gorgeous and witty. Wayne is superb as Sean Thornton, Barry Fitzgerald is Barry Fitzgerald, and the late Maureen O'Hara illuminates the screen. The fight scene between Wayne and Victor McLaglen towards the end is gleeful mayhem. 

The Godfather (Francis Ford Coppola 1972)
"˜My father is no different than any powerful man, any man with power, like a president or senator.'
Coppola's masterful crime film is also a compelling treatise on capitalist America. The transformation of Michael (Al Pacino) from unwilling participant to callous mob boss is something to behold. As for Brando's performance – there isn't enough space here for such praise. The infamous horse in the bed scene still shocks to this day.

Barry Lyndon (Stanley Kubrick 1975)
"˜If ever I should meet him again you will find out who is the best man of the two. I'll fight him sword or pistol, captain as he is.'
Kubrick's adaptation of the William Makepeace Thackeray novel is perhaps the most beautifully shot film of all time; much of the interiors were in fact shot by candlelight. Unsurprisingly, the film won a number of technical Oscars, including best cinematography. The Chieftains feature on the score.

The Shining (Stanley Kubrick 1980)
"˜All work and no play makes Jack a dull boy.'
After Barry Lyndon, Kubrick switched his attention to the horror genre. The result is a seminal entry which has been positively reappraised with the passage of time. Would-be writer Jack Torrance (Jack Nicholson) takes his family to the Overlook Hotel for the winter and gradually loses his mind. The use of the newly-developed Steadicam is startling, particularly as it tracks an unsuspecting Danny. 

The Lost Weekend (Billy Wilder 1945)
"˜Most men lead lives of quiet desperation. I can't take quiet desperation.'
The Lost Weekend is one of only two films to have ever won both the best picture Oscar and the top award at the Cannes Film Festival. It's easy to see why. Wilder based this partially on his experiences of working with Raymond Chandler on Double Indemnity. In this particular instance Ray Milland is the long-suffering writer with a propensity for the hard stuff.

The Thing (John Carpenter 1982)
"˜I dunno what the hell's in there, but it's weird and pissed off.' 
Carpenter's best film, and remake of the 1951 Thing from Another World, is a terrific fusion of the horror and science fiction genres. What works so well in this remake though is the mounting paranoia within the group. Kurt Russell headlines a fine cast. Some ground-breaking special effects courtesy of Rob Bottin.

Invasion of the Body Snatchers (Don Siegel 1956)
"˜They're here already! You're next! You're next! You're next!'
Speaking of paranoia, here's a healthy dose of same from the Cold War 1950's. Kevin McCarthy returns to his hometown to discover several of his patients seem to be suffering from Capgras delusion. Before long he comes across giant seed pods in his greenhouse. The penultimate scene on the state highway features in Gremlins.

The Good, the Bad and The Ugly (Sergio Leone 1966)
"˜You see in this world there's two kinds of people my friend. Those with loaded guns and those who dig. You dig.'
Leone's other great western has influenced several directors. Quentin Tarantino hails it as the best-directed film of all time. The iconic Mexican standoff scene is just one of many terrific set pieces. Eli Wallach was almost poisoned when he accidentally drank from a bottle of acid on the set.

Citizen Kane (Orson Welles 1941)
"˜You know Mr Bernstein, if I hadn't been very rich, I might have been a really great man.'
Welles' breakthrough film sat atop of the Sight and Sound poll for many years before it was displaced by Vertigo. So much to admire here in spite of the passage of time: Gregg Toland's photography, Bernard Herrmann's score, and the final image of the mysterious Rosebud in the furnace. Joseph Cotton co-stars. 

Top Hat (Mark Sandrich 1935)
"˜All is fair in love and war, and this is revolution!'
Top Hat was Astaire and Rogers' most successful collaboration together and it was also their best. Watch out for Lucille Ball in a bit part and the scene-stealing Eric Blore as valet Bates. Irving Berlin classics Top Hat, White Tie and Tails, and Cheek to Cheek round out this comedy/musical classic.

Singin in the Rain (Gene Kelly and Stanley Donen 1952)
"˜Make "˜em laugh!' 
Many of the famous songs in this one had actually debuted in earlier films, but that in no way detracts from the sheer magic on display here. The famous sequence in the rain was not filmed in one continuous take and took longer than a day to shoot. Gene Kelly had a temperature of 103 at the time. Now that's truly entertainment. 

Mary Poppins (Robert Stevenson 1964)
"˜We better keep an eye on this one. She's tricky.'
Julie Andrews originated the role of Eliza Doolittle in the stage version of My Fair Lady, but was passed over when it came time to make the film. Never to mind as she got her revenge here winning the best actress Oscar for the title role. Chim Chim Cher-ee won Best Original Song. Dick van Dyke does not sound like a cockney.

Goodbye Mr Chips (Sam Wood 1939)
"˜I thought I hear you saying it was a pity, a pity I never had any children. But you're wrong. I have. Thousands of them. Thousands of them. And all boys.'
Robert Donat beat Clark Gable to the best actor Oscar the year Gone with The Wind dominated the awards and there are no arguments with this. Donat is pitch-perfect as Chips, the retiring Latin teacher at Brookfield public school. John Mills appears as one of his former pupils.

The Wizard of Oz (Victor Fleming 1939)
"˜Toto, I've a feeling we're not in Kansas anymore.'
This was something of a box office disappointment on its initial release, but no doubt as to how revered it is today. The ruby slippers worn by Judy Garland are among the most treasured of film memorabilia. No amount of theatrical re-releases and TV editions can make Over the Rainbow sound tired. And no, contrary to the urban legend, no Munchkins committed suicide on the set.

Psycho (Alfred Hitchcock 1960)
"˜She might have fooled me, but she didn't fool my mother.'
So much that can be written about Hitchcock's psychological thriller and has been since its first release. Janet Leigh's murder scene takes up approximately three minutes of screen time and is one of the most arresting in all of cinema. The director cleverly had a no late admission policy in theatres for that and the famous mother twist. Ingenious bit of marketing by Hitch. 

The Exorcist (William Friedkin 1973)
"˜You're going to die up there.'
Friedkin's supernatural horror film has of course many great effects and jolts, but it is perhaps the opening section in Iraq involving Max von Sydow's character that is its most chilling. A notoriously troubled shoot, this is the film that gave pea soup and projectile vomiting a bad name. A classic of the genre though and Jason Miller is terrific as the troubled Father Karras.

Goodfellas (Martin Scorsese 1990)
"˜For as long as I can remember I always wanted to be a gangster.' 
Scorsese's epic crime film was released the same year as The Godfather Part III and easily eclipsed the latter in just about every department. The long tracking shot through the Copacabana nightclub is right up there with Welles' Touch of Evil. Joe Pesci steals the show as Tommy "˜Funny how?' DeVito.

Snow White and the Seven Dwarves (David Hand/William Cottrell/Wilfred Jackson/Larry Morey/Perce Pearce/Ben Sharpsteen 1937)
"˜Ask her who she is, and what she's a-doin here.' 
Prior to this Disney had primarily produced animated shorts of the Mickey Mouse and Silly Symphonies variety. That all changed when this, the first full-length animated feature, was release two years before the outbreak of WWII. The Heigh-Ho sequence is a particular standout. Grumpy is the best of the dwarves and did you ever notice he has the biggest nose?

Pinnochio (Ben Sharpsteen/Hamilton Luske/Bill Roberts/Norman Ferguson/Jack Kinney/Wilfred Jackson/Thornton Hee 1940)
"˜Prove yourself brave, truthful and unselfish, and someday you will be a real boy.'
Who can possibly resist Jiminy Cricket singing When You Wish upon a Star? Audiences of the day did because this – Disney's second animated feature – was actually a box office flop at the time. Rightly acclaimed today as one of the very best from the house of mouse.

Raiders of the Lost Ark (Steven Spielberg 1981)
"˜We never seem to get a break, do we?' 
Spielberg and Lucas made this as a tribute to the film serials of the 1930s and 1940s and it's one hell of a homage. Harrison Ford was cast as Indiana Jones just shortly before shooting commenced and after many others, including Tom Selleck, were considered. The opening sequence in the booby-trapped temple in Peru is among cinema's best. If you have a fear of snakes, like Indy, close your eyes. 

The Great Escape (John Sturges 1963)
"˜It looks, after all, as if you will see Berlin before I do.'
The quintessential POW film and one that features on many lists for favourite Christmas day viewing. The motorcycle chase scene was largely done by Steve McQueen himself, who also played some of the Germans in pursuit. An unforgettable score by Elmer Bernstein. James Garner, Donald Pleasance and Richard Attenborough are amongst the sizeable cast.

The Shawshank Redemption (Frank Darabont 1994)
"˜Get busy living, or get busy dying.' 
Frank Darabont did Stephen King a great service when adapting his novella Rita Hayworth and the Shawshank Redemption. The director delivered a timeless prison drama which has so many affecting moments of pathos and humour. Tim Robbins and Morgan Freeman are terrific, but marvel also at James Whitmore's scene-stealing turn as Brooks Hatlen. 

On the Waterfront (Elia Kazan 1954)
"˜I coulda had class. I coulda been a contender.'
Kazan said the following about Marlon Brando's performance here: "˜If there is a better performance by a man in the history of films in America, I don't know what it is.' Same goes for Budd Schulberg's screenplay surely. Included on the Vatican's list of 45 great films under the heading Values. Eva Marie Saint was amongst the film's Oscar recipients. Lee J. Cobb glowers brilliantly as Johnny Friendly.

All about Eve (Joseph L. Mankieciwz 1950)
"˜Fasten your seatbelts. It's going to be a bumpy night.' 
Still the only film to have received four female acting nominations at the Oscars. George Sanders won a deserved award for best supporting actor. Watch out for his exchange at the party with a young, and then unknown, Marilyn Monroe. Based on the short story The Wisdom of Eve by Mary Caswell Orr.

One Flew over the Cuckoo's Nest (Milos Forman 1975)
"˜Which one of you nuts has got any guts?'
The nurse is the villain, the anti-authoritarian criminal the hero. Christopher Lloyd and Danny DeVito feature among the patients. Jack lights up the screen as R.P. McMurphy. One of only three films to win the Big Five at the Academy Awards. Based on the 1962 novel of the same name by Ken Kesey. Kirk Douglas starred in the 1963 theatre version. His son Michael – to whom he gave the rights – subsequently produced this film version 

Mr Smith Goes to Washington (Frank Capra 1939)
"˜You think I'm licked. You all think I'm licked. Well I'm not licked.'
Capra's enduring theme that one man can make a difference was to the forefront here. Jimmy Stewart's idealistic Jefferson Smith arrives in Washington to discover all that glitters is not gold in the political world. The reclusive Jean Arthur plays the love interest, Thomas Mitchell is as always splendid in support, and Claude Rains is the morally ambiguous Senator Paine. 

Lost Horizon (Frank Capra 1937)
"˜Here's my hope that we all find our Shangri-La.' 
James Hilton's 1933 novel of the same name introduced the fictional place Shangri-La – an idyllic valley sheltered from an inhospitable world. The production of this 1937 version was a deeply troubled one and damaged Capra's relationship with Columbia boss Harry Cohn and screenwriter Robert Riskin. It's a glorious production in spite of this and Stephen Goosson's elaborate sets are impressive even today. Sam Jaffe features as the High Lama.

Manhattan (Woody Allen 1979)
"˜I think people should mate for life, like pigeons or Catholics.'
Woody's reverence for his hometown New York City is well known and it's on prominent display here in this his best film. George Gershwin's Rhapsody in Blue has rarely been used to such good effect. Mariel Hemingway's Tracy ("˜you have to have a little faith in people') is a standout amongst the cast. Hard to believe that at one point Woody asked United Artists not to release this.

The Wild Bunch (Sam Peckinpah 1969)
"˜I'd like to make one good score and back off.'
The famous shootout at Mapache's headquarters employed several cameras running at various speeds and the effect is truly balletic ballistics. But marvel also at the stark beauty of this seminal western and the wistful tone Peckinpah employs throughout. William Holden and Ernest Borgnine headline the cast as Pike and Dutch. Robert Ryan is their pursuer.

Sullivan's Travels (Preston Sturges 1942)
"˜There's a lot to be said for making people laugh.'
Preston Sturges was the greatest exponent of the screwball comedy. That's a simple fact and if you have reservations about it just check out this film, one of several gems he produced between 1940 (The Great McGinty) and 1948 (Unfaithfully Yours). This 1942 offering sees movie director John L. Sullivan (Joel McCrea) embarking on a quest to make a socially relevant drama titled O Brother, Where Art Thou? Veronica Lake provides the love interest.

The French Connection (William Friedkin 1971)
"˜I'm gonna bust your ass for those three bags and I'm gonna nail you for picking your feet in Poughkeepsie.' 
Best car chase scene ever? Probably, but let's not overlook Bullitt in this regard also. Friedkin's crime film is noteworthy for its gritty street realism and career-best performances from Roy Scheider and Gene Hackman. The latter's salute to Charnier at the end is particularly memorable. Winner of five Oscars, it was the first R-rated film to win the best picture Academy Award.

Ben Hur (William Wyler 1959)
"˜Your eyes are full of hate forty-one.'
Yes, it has dated ever so slightly over the years, but this one still packs an undeniable punch as historical epics go. The chariot race scene which took five weeks to shoot is one of cinema's most stunning set pieces. Multiple Oscar winner, but for my money should have picked up one for Stephen Boyd as Messala. Based on the 1880 novel by Lew Wallace who, amongst other things, was a Union general in the American Civil War and governor of the New Mexico Territory.

All the President's Men (Alan J. Pakula 1976)
"˜In a conspiracy like this, you build from the outer edges and go step by step.'
Robert Redford purchased the rights to Woodward and Bernstein's book shortly after its publication in 1974. The political thriller was adapted by the legendary William Goldman and formed the third instalment of what became known as Pakula's paranoia trilogy. The catchphrase "˜follow the money' became famous and Jason Robards won an Oscar as Washington Post editor Ben Bradlee.

Spartacus (Stanley Kubrick 1960)
"˜I'm Spartacus!'
This historical drama was first begun by Anthony Mann, but he was replaced by Kirk Douglas after just one week's shooting. Douglas, who'd previously worked with Kubrick on Paths of Glory, persuaded the reluctant wunderkind to take over the helm. The result is one of the most intelligent historical dramas ever made. Anthony Hopkins re-recorded the infamous oysters and snails' scene for the restoration version as Laurence Olivier had passed away by that time. Peter Ustinov scooped a best supporting actor Oscar.

My Fair Lady (George Cukor 1964)
"˜She's so deliciously low. So horribly dirty.'
Simply irresistible. Audrey Hepburn's singing may have been deemed inadequate (and she was subsequently dubbed by Marni Nixon), but in every other respect her performance oozes star quality. Rex Harrison (in Oscar-winning form) is wonderfully taxing as Professor Henry Higgins. Future Sherlock Holmes star Jeremy Brett features as a would-be suitor of Eliza Doolittle's.

The Outlaw Josey Wales (Clint Eastwood 1975)
"˜Dying ain't much of a living boy.'
Eastwood was not originally set to direct this revisionist western, but took over duties behind the camera following a rift with original director Philip Kaufman. He refers to this as "˜one of the high points of my career' and for me it's his very best western. Chief Dan George co-stars as his Indian sidekick and steals every scene. Notice how Bruce Surtees' photography, all gloomy and dark hues at first, becomes lighter in tone as Josey's life improves through the film.

Field of Dreams (Phil Alden Robinson 1989)
"˜If you build it, he will come.'
It's sentimental yes, but also extremely sharp and funny, and provided Kevin Costner with another star-making turn at the end of the 1980's. James Earl Jones and Ray Liotta provide great support. Veteran star Burt Lancaster originally turned down the part of Archibald "˜Moonlight' Graham but, thankfully, changed his mind. The character played by him and Frank Whaley was a real-life baseball player and doctor.

Blade Runner (Ridley Scott 1982)
"˜Quite an experience to live in fear, isn't it? That's what it is to be a slave.' 
Underperforming on its initial release (a certain extra-terrestrial was appearing in cinemas at roughly the same time), Scott's dystopian neo-noir science fiction film has been rightly appraised with the passing years. The 1990's re-release added to this and suggested Harrison Ford is a replicant also (watch the famous unicorn sequence). Rutger Hauer shines as the rebellious Roy Batty.

Back to the Future (Robert Zemeckis 1985)
"˜Are you telling me that you built a time machine out of a DeLorean?'
Filming on this was a few weeks' old when the crucial decision was taken to replace the original leading actor Eric Stoltz. Michael J. Fox (then busy with TV duties on Family Ties) was parachuted in with the help of producer Steven Spielberg. It all worked out in the end. Time travel has never been such fun. Crispin Glover as Marty McFly's dad George and Christoper Lloyd as Doc Brown are standouts in the cast.

Red River (Howard Hawks 1948)
"˜Take "˜em to Missouri Matt!'
Howard Hawks dipped his feet into just about every genre during an illustrious career and this western epic of his from the late 1940's is also one of John Wayne's best roles. Montgomery Clift is his usual charismatic self as the Duke's adopted son Matt. Features in Bogdanovich's The Last Picture Show as the final movie shown in the local theatre. Supporting cast includes Walter Brennan and John Ireland.

She Wore a Yellow Ribbon (John Ford 1949)
"˜Never apologise. It's a sign of weakness.'
The second of Ford's cavalry trilogy this one sees Wayne's Captain Nathan Brittles embarking on a final mission before retirement. Matters are complicated by both personal detail and the threat of an impending Indian war. Monument Valley provides the familiar backdrop. Ford and his cinematographer based much of the imagery on the works of Frederic Remington.

The Usual Suspects (Bryan Singer 1995)
"˜The greatest trick the devil ever pulled was convincing the world he did not exist.'
Singer's pitch-perfect crime thriller is replete with tricks and some great one-liners, but, of course, it's probably best remembered for that twist ending. Screenwriter McQuarrie originally conceived the idea based on Claude Rains' "˜usual suspects' line in Casablanca. Benicio del Toro delivered a breakout performance. Kevin Spacey won accolades for his "˜Verbal' Kint.

LA Confidential (Curtis Hanson 1997)
"˜Some men get the world. Others get ex-hookers and a trip to Arizona.'
Brilliantly written adaptation of the James Ellroy novel of the same name, this one examines themes of corruption in the police force and the lure of Hollywood celebrity in the 1950's city of Angels. Kim Basinger scooped an Oscar for her Veronica Lake look-alike prostitute. Guy Pearce and Russell Crowe made their American breakthroughs. Danny DeVito and James Cromwell also feature.

Lawrence of Arabia (David Lean 1962)
"˜The English have a great hunger for desolate places. I fear they hunger for Arabia.'
Who can forget that image of Omar Sharif's Sherif Ali emerging from the desert? A huge influence on so many directors such as Lucas, Scorsese, Peckinpah and Spielberg, who considers it his favourite film, Lean's historical drama is perhaps the grandest and most expansive of all time. Peter O'Toole is particularly memorable as the enigmatic Lawrence. Unforgettable score by Maurice Jarre. 

Reds (Warren Beatty 1981)
"˜You don't get to rewrite what I write.'
Warren Beatty proved once again that he was more than just a leading man when he helmed this epic based on journalist John Reed's seminal book about the Russian Revolution Ten Days That Shook the World. Beatty shot approximately two and a half million feet of film and post-production took more than a year to complete. Oscars were awarded to him for best director, Maureen Stapleton for best supporting actress and Vittorio Storaro for best cinematography. Jack Nicholson portrays American playwright Eugene O'Neill.

The Thin Man (W.S. Van Dyke 1934)
"˜The murderer is right in this room. Sitting at this table. You may serve the fish.'
Another Dashiell Hammett adaptation and right up there with The Maltese Falcon in terms of wit and crackling dialogue. William Powell and Myrna Loy exude screen chemistry as husband and wife Nick and Nora Charles. The classic dinner party scene at the end in which the murderer is exposed is quite memorable and has been imitated a number of times. Five sequels followed between 1936 and 1947.

Angels with Dirty Faces (Michael Curtiz 1938)
"˜Whaddya hear! Whaddya say!'
A classic example of the gangster/crime melodrama which Warner Brothers specialised in during the 1930s. James Cagney is his usual brilliant self playing Rocky Sullivan, a notorious gangster who is idolised by a group of young boys played by the Dead End Kids. Pat O'Brien is Rocky's childhood friend, now a parish priest and intent on dissuading the boys from a life of crime. Regarding the famous electric chair scene at the end, Cagney later said that he played it in such a way as to leave it to audiences to decide if his character was faking his screams of fear or not.

Double Indemnity (Billy Wilder 1944)
"˜How could I have known that murder could sometimes smell like honeysuckle?'
Wilder adapted this from James M. Cain's novella of the same name in collaboration with Raymond Chandler and the result is one of the most incisive of all film noirs. Barbara Stanwyck plays Phyllis the bewitching housewife who wants her spouse dead. Fred MacMurray is the insurance salesman who lends her a hand and gets more than he bargained for. The great Edward G. Robinson is magnificent as the insurance firm's claims adjuster. A box office hit in its day in spite of singer Kate Smith's campaign for audiences to stay away on moral grounds.

Mildred Pierce (Michael Curtiz 1945)
"˜Personally, Veda's convinced me that alligators have the right idea. They eat their young.'
Another James M. Cain adaptation, this one has Joan Crawford as a divorcee rising through her successful chain of restaurants whilst providing her bratty daughter with the sort of lifestyle she has never had. This was Joan Crawford's first starring role for Warner Brothers and it earned her the one and only best actress Oscar of her illustrious career. Remade quite recently as a mini-series starring Kate Winslet and Guy Pearce.

The Big Sleep (Howard Hawks 1946)
"˜Let me do the talking angel. I don't know yet what I'm going to tell them. It'll be pretty close to the truth.'
What was it about the 1940's and classic film noirs? Bogie and Bacall were perhaps at the apex of their popularity when this was released and there's no mistaking the onscreen chemistry they radiate. Chandler's 1939 novel of the same name is most famous for its convoluted plot, and it's refreshing to hear that even the film-makers were unsure during its adaptation for the big screen. Word has it they cabled the novelist during filming as to the actual fate of one of the characters. Later Chandler confided to a friend that he didn't know who killed the character either.

The Asphalt Jungle (John Huston 1950)
"˜After all, crime is only a left-handed form of human endeavour.'
Classic heist film from Huston which features a wonderful cast including Sterling Hayden, Sam Jaffe, James Whitmore and Marilyn Monroe in a very early role. Jaffe won the prestigious Volpi Cup award at the Venice Film Festival for best actor. A short-lived TV series of the same name starring Jack Warden followed in 1961.

Strangers on a Train (Alfred Hitchcock 1951)
"˜I may be old-fashioned, but I thought murder was against the law.' 
Based on Patricia Highsmith's first novel, Hitchcock's film concerning entwined murders features a brilliant performance from Robert Walker as the deranged Bruno Anthony. Watch out for the famous shot of the strangulation captured in the victim's glasses. Hitch's trademark cameo is also memorable – in this one he's the passenger boarding the train as Farley Granger's character disembarks.

The Night of the Hunter (Charles Laughton 1956)
"˜Not that you mind the killings. There's plenty of killings in your book Lord.'
This was Charles Laughton's first and only film as a director, but it merits inclusion in any best films list for so many reasons. Not least of these is a career-best performance from Robert Mitchum whose Reverend Harry Powell is one of cinema's most malevolent presences. Watch out in particular for the scene in which he tells the story of the right hand and left hand. A nightmarish classic.

The Birds (Alfred Hitchcock 1963)
"˜Don't they ever stop migrating?' 
Another Daphne du Maurier adaptation, this is without doubt Hitchcock's last great film and features the screen debut of Tippi Hedren whom the director had plucked from relative obscurity. Listen closely to the soundtrack in this one and you'll notice there's no conventional score. Instead what dominates are the synthesised birdcalls and calculated silences. Jessica Tandy and Rod Taylor co-star.

My Darling Clementine (John Ford 1946)
"˜When you pull a gun, kill a man!'
Ford's 1946 take on the famous gunfight at the OK Corral is quite rightly regarded as one of the best of the genre and was inspired in part by his real-life interactions with Wyatt Earp in silent pictures. Henry Fonda stars in one of his most iconic roles and Walter Brennan is brilliantly nasty as Old Man Clanton, but watch out in particular for the undervalued Victor Mature in a terrific performance as Doc Holliday.

A Letter to Three Wives (Joseph L. Mankiewicz 1949)
"˜No. Let's wait. Why let Addie spoil our day.'
A woman mails a letter to three other women informing them she has left town with one of their husbands. Mankiewicz's tremendous romantic drama is especially punctuated by the performances of Paul Douglas, Linda Darnell and Celeste Holm who voices the unseen Addie Ross. Kirk Douglas turns up in an early role as one of the husbands. Oscars were awarded to Mankiewicz for best director and for best adapted screenplay.

The Deer Hunter (Michael Cimino 1978)
"˜This is this.' 
One of the first major theatrical films to be critical of America's involvement in Vietnam, this was based in part on an unproduced script called The Man Who Came to Play about Russian roulette, and indeed it is those very scenes which are the most harrowing in the 183-minute running time. Michael Cimino reached a high point in his career which was to be short-lived (he went on to direct the disastrous Heaven's Gate), Christopher Walken won a deserved best supporting actor Oscar and Robert De Niro and Meryl Streep both enhanced their growing reputations. Incidentally, John Cazale, who co-stars and was Streep's lover at the time, was terminally ill throughout the shoot. He never got to see the completed film.

Witness (Peter Weir 1985)
"˜If we'd made love last night, I'd have to stay. Or you'd have to leave.'
This was Weir's first American film and he only took the job after financing fell through for The Mosquito Coast (which he would next make with Harrison Ford, also in the lead). A career-best performance from Ford himself contributes greatly to the poignant love story told here, though let's not forget this is also part thriller and an affecting treatise on cultural difference. Watch out for the famous barn raising scene accompanied by a great score from Maurice Jarre.

Whatever Happened to Baby Jane? (Robert Aldrich 1962)
"˜You mean all this time we could have been friends?'
The bitter rivalry which existed between stars Bette Davis and Joan Crawford serves as a delicious backdrop to this one. Bette stars as Jane Hudson, a former child star has-been, who keeps her crippled sister Blanche, also a former star, imprisoned in their old Hollywood mansion. Memorable for its bickering and black comedy, this is often credited as being instrumental in the creation of the so-called hag horror subgenre. Watch out especially for the scene in which Bette serves Joan a long-tailed rodent for lunch.

The Remains of the Day (James Ivory 1993)
"˜If two members of staff happen to fall in love and decide to get married, there's nothing one can say. But what I do find a major irritation are those persons who are simply going from post to post looking for romance.'
The Merchant/Ivory team was at the peak of its powers when it adapted the Kazuo Ishiguro novel of the same name. Anthony Hopkins and Emma Thompson are immaculate as butler Stevens and housekeeper Miss Kenton and have a wonderful supporting cast in James Fox, Christopher Reeve, Peter Vaughan and Michael Lonsdale amongst others. Without doubt, one of the most heart-breaking farewell scenes ever committed to film.

Stand By Me (Rob Reiner 1986)
"˜I never had any friends later on like the ones I had when I was twelve. Jesus, does anyone?'
Based on the Stephen King novella The Body this coming-of-age adventure movie is one of the very best to deal with the theme of friendship. Standout scenes include the great Tri-County pie eating contest and Gordie Lachance (Wil Wheaton) facing down Ace (Kiefer Sutherland). Richard Dreyfuss features as the adult Gordie. John Cusack appears as Gordie's older brother Denny.

Butch Cassidy and the Sundance Kid (George Roy Hill 1969)
"˜You're still nothing but two-bit outlaws on the dodge. It's over, don't you get that? Your times is over and you're gonna die bloody, and all you can do is choose where.'
The best buddy movie ever made? The pairing of Newman and Redford ensures it most likely is and William Goldman's Oscar-winning screenplay offers some great moments of humour. Let's not forget that a greater part of this film concerns the duo on the run from the law and eventually fleeing to Bolivia. When Goldman originally shopped his script around most studios weren't interested and one studio head in particular objected to the idea of the characters running away. When Goldman countered that this was what had actually happened the studio head replied, "˜I don't give a shit. All I know is John Wayne don't run away.'

Shane (George Stevens 1953)
"˜A gun is as good or as bad as the man using it.'
The classic story of the mysterious gunfighter who helps the homesteaders in their struggle against the cattlemen has had several homages over the years, including Clint Eastwood's Pale Rider. Alan Ladd is perfectly cast as the titular hero. Jack Palance shines as the unprincipled gun-for-hire Wilson. Watch especially the famous scene in which he goads Elisha Cook Jr.'s ex-confederate homesteader to draw. Famous ending as Brandon deWilde's Joey implores Shane to return.

A Clockwork Orange (Stanley Kubrick 1971)
"˜It had been a wonderful evening and what I needed now to give it the perfect ending was a bit of the old Ludwig van.'
Based on Anthony Burgess' 1962 novella, this one caused so much controversy at the time that Kubrick asked Warner Brothers to withdraw the film from British distribution. It was only after the director's death in 1999 that the film reappeared and became available to a new generation of cinema-goers. Introduced us to terms such as droogs, ultra violence and the Ludovico technique. Gene Kelly's version of Singin' in the Rain will never sound the same again.

Blue Velvet (David Lynch 1986)
"˜I guess it means that there's trouble until the robins come.' 
David Lynch's fantastic neo-noir mystery is also an exploration of what lies beneath middle America and is notable for re-launching the career of one Dennis Hopper. Kyle MacLachlan discovers a severed ear in the grass and his amateur sleuthing leads him into a world where nothing is quite as it seems. As with Gene Kelly's Singin' in the Rain in A Clockwork Orange, Roy Orbison's In Dreams will never sound the same again. Isabella Rossellini – who dated Lynch at one time – plays the mysterious Dorothy Vallens.