About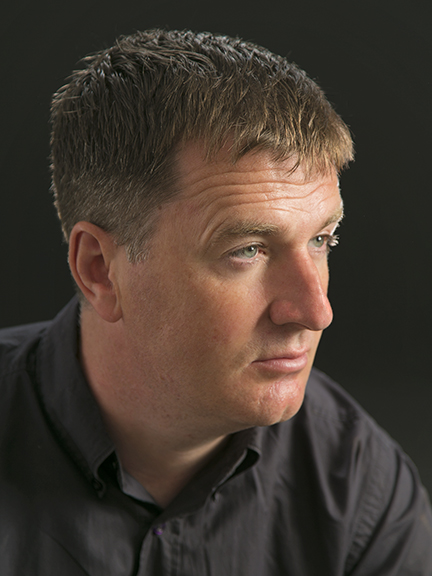 Kieran is from County Laois, Ireland and went to school at Cistercian College Roscrea. He attended University College Dublin from 1989 to 1993 and has a Bachelor of Arts in English and History and a Master of Arts in Film Studies. He completed a minor thesis on the western as film genre as part of his Masters. Kieran attended a scriptwriting summer school at UCD in 1994 which was presided over by a teacher from the New York Film School. Following this he wrote his first full-length feature script titled Passion Dale (unproduced) – a war story set between the Boer War in South Africa and the First World War in Flanders, Belgium. He has written three other unproduced scripts, respectively titled Five Moments from Your Life, American Landscape and My Friends' Girlfriends.
Kieran worked in Sardinia, Italy between 1995 and 1997 teaching English as a foreign language in a private school. Whilst there he worked on several treatments and ideas, one of which was a story about a little-known Italian actor who dreams of Hollywood stardom. This is the basis of his first novel Hollywood on the Tiber which he published in 2015. One of the central themes of the novel is that of instant celebrity and he says this is something which has always fascinated him – how an individual who has never experienced a modicum of fame and fortune reacts to it being thrust upon him all of a sudden.
Kieran has had a life-long interest in cinema. He credits this interest in the first place to his parents, Anna and James Somers, who used to take himself, his brother and sister to the cinema as kids. Kieran has fond memories of seeing a number of Walt Disney films at an early age and then progressing on to films such as Raiders of the Lost Ark and The Empire Strikes Back in the early 1980s.
In terms of cinema generally, Kieran has a particular interest in classic Hollywood films of the 1930s, 1940s and 1950s. His favourite actors include Humphrey Bogart, William Holden, James Stewart, John Wayne and Marlon Brando. His favourite directors include John Ford, Alfred Hitchcock, Billy Wilder, Frank Capra and Stanley Kubrick. His favourite films of all time include Vertigo, Casablanca and The Searchers (please see Kieran's Top 100 films list as included on this site).
Kieran lives and works in Dublin, but also spends a good deal of time in his native Laois. He is currently working on a number of short story ideas which he hopes to publish on this website in due course. He also has plans to start working on a second novel – a story that, like Hollywood on the Tiber, has been in gestation for quite a bit of time. His favourite books include The Great Gatsby by F. Scott Fitzgerald, The Catcher in the Rye by J.D. Salinger, Wuthering Heights by Emily Brontà«, Catch-22 by Joseph Heller and David Copperfield by Charles Dickens. His favourite poem is In Flanders Fields by John McCrae. He readily admits that he doesn't read enough books and watches far too many films. But it's not the worst character flaw he adds.