2017 Summer Movie Preview – Part 1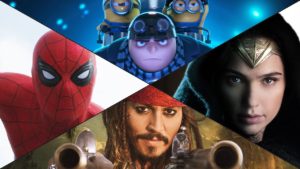 The Summer 2017 blockbuster season is almost upon us, but hasn't it already started you say?  The four highest grossing films of 2017 thus far (at time of posting this blog) are Disney's live-action remake of its 1991 animated film Beauty and the Beast, 20th Century Fox's excellent X-Men installment Logan, Warner Brothers' Kong: Skull Island and the eighth entry in Universal's Fast and the Furious franchise.  Any one of the aforementioned films could easily have served as a tentpole for the summer season, but studios have increasingly been targeting the Spring market of February and March when Oscar contenders have disappeared from the multiplexes and a relative lull traditionally used to prevail.  But look at the figures posted by Beauty and the Beast for example which became the first film of the year to pass the magic $1 billion mark worldwide.  With an overall haul of $532 on its opening weekend, The Fate of the Furious set a new record for the highest-grossing opening of all time.  Expect it to accelerate past $1 billion before long.  But what of the main contenders for the summer season itself? – which formally begins I'm thinking with the release of Guardians of the Galaxy Vol. 2 at the end of April in this part of the world.  The sequel to the 2014 superhero film should be well in the mix one would imagine and could well surpass its predecessor's worldwide take of $773 million.  Ridley Scott's Alien: Covenant opens soon after it and then there are some tales of the beach and ocean by way of Baywatch and the fifth Pirates of the Caribbean.  The first installment of my 2017 summer preview (yes, in the good Hollywood tradition, there will be a sequel) closes out with the releases of DC's Wonder Woman and Universal's The Mummy, both in early June.  The fun part of analysing any Summer blockbuster season is deciphering those tea leaves at the bottom of the cup and predicting what may be the winners and what might well be the also-rans.  Bearing that in mind, let's have a look at the first six of these heavy-hitters due to be with us on the silver screen in the next few weeks.
Guardians of the Galaxy Vol. 2 (James Gunn)
The first one from way back in 2014 was great fun and fans of the genre and the Marvel Cinematic Universe generally lapped it up to the tune of $773 million at the worldwide box office.  The good news is that Vol. 1 director James Gunn is helming here again and returning cast members include Chris Pratt, Zoe Saldana, Vin Diesel, Bradley Cooper and Michael Rooker.  Noteworthy first-timers to the series are veteran actors/action-men Kurt Russell and Sylvester Stallone; Marvel great Stan Lee is also due to make his customary cameo appearance.  As the first official film of the 2017 Summer season (methinks) – and with a presumably massive budget – there will be a lot riding on this and the good people at Walt Disney Studios will be hoping that their batting average remains as high as it has been thus far.  Expect a huge opening weekend gross in the United States and other territories and then who knows in terms of how favourably Vol. 2 will fare in comparison to its hugely successful and well-regarded predecessor.  The first film had a terrific soundtrack as well and we are encouraged by the playlist (Awesome Mix Vol. 2 one would assume) which is being mentioned in relation to this.  Songs to feature evidently include Suffragette City by David Bowie, My Sweet Lord by George Harrison and Come a Little Bit Closer by Jay and the Americans.  Sounds more than promising in that regard.  Let's hope the accompanying film delivers too.  Release date in the UK and Ireland is the 28th April.  North America follows on the 5th May.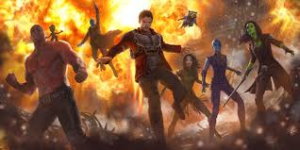 Alien: Covenant (Ridley Scott)
First of all let's get the stats correct here.  This is the second installment in the so-called Alien prequel series, the sixth film in the overall Alien universe, and the third to be helmed by veteran director Scott (who, incidentally, celebrates his 80th birthday later on this year).  The direct predecessor, 2012's Prometheus, did reasonable box office and garnered decent critical notices, but a common complaint was that the plot was somewhat muddled.  Scott has stated for the record his intention that this is one of two sequels to Prometheus which will act as a prologue to the events of the first Alien film and indeed the trailer is filled with such visual clues and familiar motifs.  Michael Fassbender reprises his role as David, the meticulous prototype android from Prometheus, and also plays the part of Walter, a synthetic android assisting the crew of the colony ship Covenant.  Other members include Billy Crudup, Katherine Waterston and Danny McBride.  James Franco features as the captain of the aforementioned vessel; Prometheus's Noomi Rapace is also said to reappear as archaeologist Dr. Elizabeth Shaw.  The visuals in the trailer look terrific – as one would expect from a Scott film – and cinematographer Dariusz Wolski (who has previously collaborated with the director on Prometheus, The Counselor, Exodus: Gods and Kings and The Martian) is on DOP duties.  As with Guardians of the Galaxy Vol. 2, you would expect a substantial opening in its first week and then word-of-mouth may well determine figures following this.  Due to open on these shores in mid-May in 2D, 3D and IMAX 3D formats.  In their infinite wisdom, 20th Century Fox have decided to move it up from its previously announced release of early-August 2017.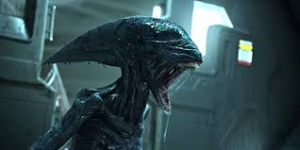 Baywatch (Seth Gordon)
Oh no!!  Do we really need another film based on a once-popular TV show.  The recent CHiPS was critically panned and 2010's The A-Team was hardly the stuff of movie-making excellence.  2004's Thunderbirds starring the late Bill Paxton was an undoubted box office bomb and the subject of much derision from a critical perspective.  A sequel meanwhile is planned to 2014's so-so The Equalizer starring Denzel Washington as Robert McCall.  Defenders of such big screen translations would, however, point to 1993's The Fugitive and the Star Trek film franchise generally.  21 Jump Street and its sequel 22 Jump Street also garnered praise and fared well with respect to commercial performance.  So what chances for this tailoring of that beachside show which ran for 11 seasons and consisted of 242 episodes.  Well the good news is that the plot – as it appears – will not be taking itself too seriously with respect to the central premise of a washed-up former Olympian (Zac Efron) being paired with the leader of an elite team of lifeguards (Dwayne Johnson).  Expect also appearances by original stars David Hasselhoff and Pamela Anderson.  On duties behind the camera is Seth Gordon who has something of a mixed-bag record with films such as Four Christmases, Horrible Bosses and Identity Thief under his belt.  Will he choose to employ those slow-motion running sequences which were such a hallmark of the original series?  Will the present generation of cinema-goers give a hoot about The Hoff and his new buddies in swimwear?  Such questions will be answered come the 26th May next.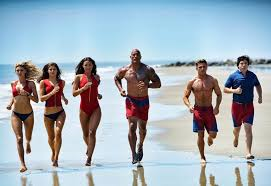 Pirates of the Caribbean: Dead Men Tell No Tales (Joachim Ronning and Espen Sandberg)
Now who would ever have suspected that a theme park ride would lead to a five-movie franchise as the latest installment of Pirates is unveiled on the 26th May next?  Many a Disney study executive no doubt, and with 2011's fourth chapter On Stranger Tides posting a box office haul of $1.045 billion worldwide, the inevitable follow-up ensues with returning cast members Johnny Depp, Geoffrey Rush and English actor Kevin McNally.  Orlando Bloom, who hasn't been in the series since 2007's At World's End, reprises his role as Will Turner and one Paul McCartney is also listed in the cast (I wonder if the former Beatle will be exercising his famous vocal chords).  Elsewhere, Oscar-winning actor Javier Bardem comes on board (excuse the blatant pun) as the baddie Salazar who is purportedly hell-bent on exacting revenge on Captain Jack Sparrow.  Norwegian directors Joachim Ronning and Espen Sandberg (nominated for the Best Foreign Language Film Oscar for 2012's Kon-Tiki) are behind the camera and veteran producer Jerry Bruckheimer is again holding the purse strings.  With an estimated budget of some $320 million, the stakes are high as usual and there may be some attendant confusion as the film is due to be released in several countries under an alternative title (namely, Pirates of the Caribbean: Salazar's Revenge).  That having been said, let's bear in mind the fact that the Pirates series has been a phenomenal success thus far for Disney ($3.8 billion worldwide) and the new film may well benefit from a fresh impetus involving many new crew members, including the aforementioned Norwegian duo.  Expect a huge opening – as per usual – as this one goes up against Baywatch in terms of its release date.  If it goes on to be a smash hit in the vein of the previous four films, then, by all means, expect at least one more to follow promptly on its coat tails.  Johnny Depp has previously gone on the record saying he would continue to play Captain Jack Sparrow as long as the character is popular with the public.  That sounds like a promise to me.  Or an oath perhaps….whatever a pirate might say.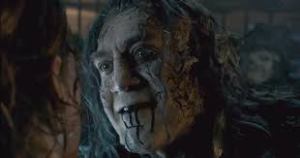 Wonder Woman (Patty Jenkins)
The fourth installment in the DC Extended Universe has the Amazon princess braving the perils of no-man's-land during World War I in an effort to bring that particular conflict to an early conclusion.  Yes, you heard me correctly, Wonder Woman goes to war so – as per the current theatrical trailer – expect lots of shots of those indestructible bracelets and, of course, her famed Lasso of Truth in action.  In the title role Israeli actress and model Gal Gadot gets to wear that tiara once sported by Lynda Carter in the 1975-1979 television show.  Gadot, as you will remember, previously played the part in 2016's Batman v Superman: Dawn of Justice and she was, in fairness, one of the better things in that fairly mediocre superhero film.  Monster director Patty Jenkins is on directorial duties (becoming in the process the first woman to direct a superhero film with a female protagonist) and the supporting cast consists of notables such as Chris Pine, Danny Huston, David Thewlis, Robin Wright and Connie Nielsen.  With an estimated budget of somewhere in the region of $120 million on the line here, I would be personally hopeful about this one in spite of the only middling fare which has preceded it from the DC stable.  Gadot certainly looks the part and the decision to set the story in a bygone era should not impede box office success.  That having been said, a note of caution should be struck as well.  This is the first major motion picture concerning the Amazonian heroine and the project was knocking around Hollywood for the best part of two decades.  It will be viewed as not just a test of the big screen credentials of the lady in question herself, but also in relation to the future and durability of this particular extended universe.  Watch this space when it debuts on the 2nd June in 2D, 3D and IMAX 3D.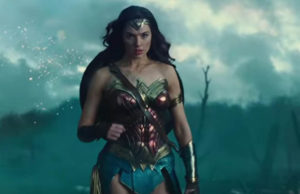 The Mummy (Alex Kurtzman)
But it's only a few years since the previous Mummy film I hear you say (nine to be exact) and yet here we are at with another movie franchise reboot.  Initially intended for a 2016 theatrical release, this one will be with us on the 9th June, but I have to say I have some misgivings as regards how it might fare.  Positioned as the first installment of the so-called Universal Monsters Shared Universe, the principal question one has to ask oneself is – haven't I seen this particular template before over and over again?  The trailer – as currently playing at the time of posting this blog – suggests little new in this particular sub-genre and dwells far too long on an airplane crash sequence which, no doubt, has been caused by the embalmed one.  The director Alex Kurtzman has an impressive resume with respect to his writing and producing credits, but appears to have less of a track record directly behind the camera.  In terms of cast it has the heavy-hitting names of Tom Cruise and Russell Crowe (the latter playing Dr. Henry Jekyll, I kid you not), but one wonders if they are enough to pique and sustain interest.  Perhaps I'm underestimating the popularity of the Mummy series, but in a crowded summer season there's always going to be at least one if not two heavy casualties and I do fear somewhat for the chances of this particular film.  A curse on it perhaps?  Ok, just kidding, but don't be at all surprised if it under-performs or even potentially bombs.  Courtney B. Vance co-stars.  French-Algerian actress Sofia Boutella (Star Trek Beyond) plays the titular Mummy.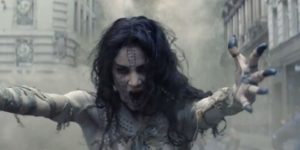 Part 2 of my 2017 Summer Movie Preview will follow in a few weeks' time, but, meantime, enjoy some of these Summer 2017 releases.