2019 Summer Movie Preview – Part 1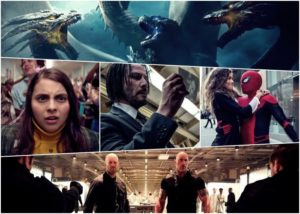 The summer movie season is upon us once again and it's time to take a look at some of the contenders for the year that is 2019.  With respective box office hauls of $1.125 billion (Captain Marvel) and $2.5 billion (Avengers: Endgame) (at time of posting), there's little doubt that Marvel Studios and Walt Disney Studios own 2019 thus far, but what other films between now and August might possibly take there place on the list of highest-grossing films of 2019?  Disney will shortly be back in the frame again with the release of their live action remake of 1992's Aladdin and shortly thereafter comes Godzilla: King of the Monsters (from Legendary Pictures and Warner Brothers) which serves as a sequel to 2014's Godzilla.  X-Men: Dark Phoenix (the twelfth installment in this particular series) is set to bow in early June and hot on its heels will be Men in Black: International which arrives roughly a week later.  The big release of June will surely be Toy Story 4 which bridges a gap of some 9 years since Toy Story 3 and it would be difficult to bet against Woody and his pals landing yet another Pixar-inspired hit.  The summer box office season always has some big winners and one or two notable losers and, in this respect, I would have some reservations as to the prospects of the aforementioned Aladdin which might not fare as well as Disney would hope for.  Part 2 of my summer movie season preview will follow in a few weeks time, but for the moment I'm predicting yet another massive hit for the Toy Story series which should put this one well ahead of many of its competitors as far as box office hauls go.  So let's look forward to a great summer and some blockbuster moments at the movies.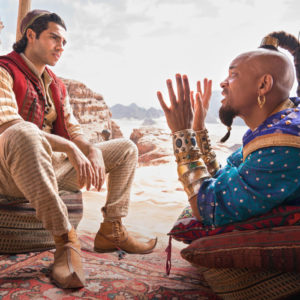 Aladdin (Guy Ritchie)
The second of Disney's live-action remakes of 2019 has Will Smith cast in the pivotal role of the Genie (previously played by the late Robin Williams in the 1992 animated film of the same name) and he is joined by the relatively unknown Mena Massoud as the titular Aladdin.  Guy Ritchie is on helming duties and he has also collaborated on the script with John August (Charlie's Angels, Big Fish, Charlie and the Chocolate Factory).  Described as a musical fantasy, Aladdin is set to open on the 24th May, 2019 which, incidentally, was the original scheduled date for the release of Star Wars: Episode IX (otherwise known as The Rise of Skywalker).  Ritchie's most recent film King Arthur: Legend of the Sword (which was theatrically released in May 2017) under-performed to a significant extent at the international box office and was pretty much panned by critics.  His upcoming film has already drawn accusations of whitewashing and colorism with respect to some of the casting decisions and Smith's appearance as the Genie in CGI has also been the subject of some derision.  On the plus side – perhaps – is the music of Alan Menken, who won Academy Awards for Best Original Score and Best Original Song (A Whole New World) for 1992's Aladdin, and the film should also benefit from the sizable weight and extent of the Disney marketing machine which, normally, gets its commodities over the line.  Having said that, I have my doubts as to how well this one might do.  Let's remind ourselves that 2019's live-action film adaptation of Dumbo has not exactly set the world on fire at the box office and received generally mixed reviews from the critics.  Much may depend on the advance word-of-mouth and Smith's performance as the Genie and it remains to be seen if Ritchie can deliver a hit after the disappointment of King Arthur.  A few hundred million at the box office no doubt, but will that be enough to break even given the film's undoubtedly large budget?  We shall know more by the end of May 2019.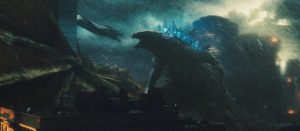 Godzilla: King of the Monsters (Michael Dougherty)
The third film in the so-called MonsterVerse (following on from 2014's Godzilla and 2017's Kong: Skull Island) was originally scheduled to be theatrically released on the 8th June, 2018, and then again on the 22nd March, 2019, but has been pushed back to its current release date of the 31st May, 2019.  Gareth Edwards – who helmed the aforementioned 2014 film – is not returning and Michael Dougherty is behind the camera on this occasion.  The cast includes Kyle Chandler, Vera Farmiga, Zhang Ziyi and Charles Dance.  Returning cast members from the previous film include Sally Hawkins, David Strathairn and Ken Watanabe; there is no Aaron Taylor-Johnson or Elizabeth Olsen this time around.  The Godzilla franchise (35 films to date since 1954) is as old as the hills of course, but let's remind ourselves that 2014's Godzilla fared quite well at the international box office (a total of $530 million) and received generally positive reviews from critics and audiences alike.  With a purported budget of some $200 million, the producers obviously have confidence in this particular story arc with Godzilla vs. Kong (which will unite the two iconic movie monsters on screen) to follow as soon as March 2020.  The present film will be released as Godzilla II: King of the Monsters in some territories and there will be high hopes for a monster box office haul to sustain the MonsterVerse.  A summer season usually has one or two high-profile casualties and it remains to be seen whether this might be one of them or not.  If I were a betting man, I would say that it will fall well short of the magic billion dollar mark.  A reasonable hit perhaps, but nothing astronomical methinks.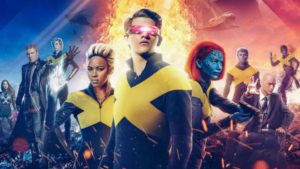 X-Men: Dark Phoenix (Simon Kinberg)
The twelfth installment in the X-Men film franchise will probably mark the final chapter for many of the cast and crew of the present series in the wake of Disney's acquisition of 21st Century Fox in March of this year.  The House of Mouse apparently has plans to integrate the X-Men with the Marvel Cinematic Universe (also under the ownership of Disney) so it may well be a case of sayonara to the likes of Michael Fassbender, James McAvoy, Jennifer Lawrence and Nicholas Hoult who have graced the last couple of films.  But let's focus on the movie in hand shall we – 2016's X-Men: Apocalypse disappointed at the box office generally and was not exactly a darling in critical circles either.  An adaptation of Chris Claremont and John Byrne's The Dark Phoenix Saga, the new film is said to focus on the character of Jean Grey (Sophie Turner) as she battles a powerful and very dangerous side to herself (the titular Phoenix) which has incredible telepathic and telekinetic abilities.  The chief problem here may be that 2006's mediocre X-Men: The Last Stand previously tapped into elements of this particular story-line and comparisons will be inevitable in that respect.  The present iteration of the X-Men is definitely in its endgame, but the question is will it go out with a bang or a whimper.  Much will depend on the efforts of Simon Kinberg (screenwriter of X-Men: Days of Future Past and the aforementioned X-Men: Apocalypse) who is making his directorial debut with this one.  Reports of reshoots and tepid reactions to the trailer do not augur the best, but a terrific cast – which includes the addition of Jessica Chastain – might render this a moderate success.  The future of the mutant superheroes now rests with Disney in any event, so – no doubt – we will see them in the future in some shape or form.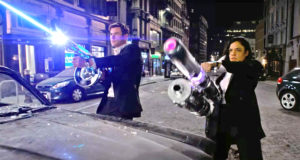 Men in Black: International (F. Gary Gray)
The Men in Black return after a seven-year hiatus by way of this new film which is loosely described as a spin-off/sequel.  There's no Will Smith or Tommy Lee Jones on this occasion and the action has relocated to London with principal photography also taking place in Morocco, Italy and New York City.  MCU regular Chris Hemsworth heads the cast as Agent H and he is joined by his Thor: Ragnarok co-star Tessa Thompson as Agent M – both actors billed as operatives for the MIB's UK branch; other notables joining them include Rebecca Ferguson, Rafe Spall, Liam Neeson and Emma Thompson (who reprises her role from 2012's Men in Black 3).  F. Gary Gray (The Fate of the Furious, Straight Outta Compton) is behind the camera this time around and he and the good people at Sony pictures will be hoping for a sizable hit given the marquee names on offer here and the general popularity of the series.  With a worldwide box office haul of $624 million, Men in Black 3 is the most successful of the MIB films to date and – in a fairly crowded summer season – one would suspect that this fourth film will need to exceed that figure in order to be deemed a hit.  On the plus side of the ledger should be the fine and often side-splitting chemistry which Hemsworth and Thompson had in abundance in the aforementioned Thor: Ragnarok.  Danny Elfman – who composed the music for the first three MIB films – returns here again to co-score with Chris Bacon.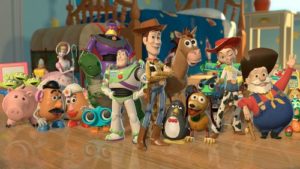 Toy Story 4 (Josh Cooley)
The fourth installment in the Toy Story series will surely be one of the biggest box office hits of Summer 2019 with headlining cast members Tom Hanks and Tim Allen returning once again to reprise their roles as Woody and Buzz.  Annie Potts is also back as Bo Peep (a character who was absent from Toy Story 3) and John Ratzenberger features once more as Hamm, the wisecracking piggy bank.  The late Don Rickles (who passed away in April 2017) returns posthumously in the role of Mr. Potato Head thanks to the advances of modern technology (Pixar reviewed 25 years of archival material and were able to assemble enough lines to use in the new film).  New cast members include Jordan Peele, Keanu Reeves and Christina Hendricks.  It's nine years since Toy Story 3 (which made over one billion dollars at the international box office), but one would have to expect that this will be another monster hit for Pixar and Disney.  Josh Cooley (who co-scripted 2015's Inside Out and directed the Pixar short Riley's First Date?) is at the helm on this occasion; Andrew Stanton (director of Finding Nemo, Finding Dory and WALL-E) is one of the writers.  The premise of this latest escapade is said to involve a road trip and a new character named Forky (played by Arrested Development's Tony Hale), but does that really matter in the overall context of the return of Toy Story?  Ardent fans of the beloved franchise will surely flock to this in their droves and then there is the next generation of kids who will lap up the antics of Woody, Buzz and their many friends.  Should do well in excess of a billion dollars once again at the box office.  Composer Randy Newman is on scoring duties one more time.  The prediction is that the toys will soar and then some.