2019 Summer Movie Preview – Part 2
Part 2 of our summer movie preview considers four more films which may be major contenders between now and August.  Kenneth Branagh's Artemis Fowl (based on the books by Irish author Eoin Colfer) will not be with us now until 2020, but there is still the not-small matter of another Spider-Man film and the latest from director Quentin Tarantino.  And if that's not enough, then perhaps the Fast and Furious fans among us (this reviewer not included by the way) will have their appetites suitably sated by the spin-off film Hobbs & Shaw.  For good measure, there's also yet another Disney live action remake by way of Jon Favreau's upcoming The Lion King.  The good people at the House of Mouse will no doubt be buoyed by the relatively strong performance of the recent Aladdin remake which has (at time of posting this) grossed over $800 million at the international box office (this same reviewer freely admits that he got that prediction wrong).  The numbers for Fox's X-Men: Dark Phoenix and Sony's Men in Black: International are much more depressing for the studios involved.  The last in the current series concerning the mutant superheroes looks as if it will certainly lose money; the F. Gary Gray spin-off starring Chris Hemsworth and Tessa Thompson also appears to be a bridge too far for an ailing franchise.  Godzilla: King of the Monsters, on the other hand, may just get by.  The newly-released Toy Story 4, meantime, should earn a packet for Pixar and Disney.  So which of the below films are likely to join the list of box office losers and winners for Summer 2019?  Read on for my thoughts on this very subject: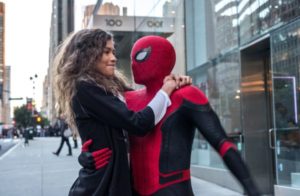 Spider-Man: Far from Home (Jon Watts)
The sequel to 2017's Spider-Man: Homecoming will also serve as the twenty-third film in the Marvel Cinematic Universe as a whole and is set to take place following the events of Avengers: Endgame.  Playing Peter Parker/Spider-Man for the fifth time thus far, Tom Holland will be taking the show on the road on this particular occasion as his character embarks upon a school trip to Europe with his friends; whilst there, he is recruited by none other than Nick Fury (Samuel L. Jackson) to team up with Quentin Beck/Mysterio (Jake Gyllenhaal) to battle a nefarious organisation known simply as the Elementals.  Discussions for a sequel to the 2017 film began as early as 2016 and were augmented by the subsequent critical and commercial success of Homecoming (which took in some $880 million at the international box office).  The return of director Jon Watts and writers Chris McKenna and Erik Sommers should ensure a consistency with respect to Homecoming's engaging light tone and fine character development; composer Michael Giacchino is also on scoring duties once again.  Marisa Tomei will reprise her role as May Parker and Zendaya returns as Peter's romantic interest MJ Jones; Jacob Batalon – who excelled as Peter's best friend Ned – is also among the cast and there's a welcome return also for Michael Keaton as Adrian Toomes/Vulture (although the extent of his involvement and screen time is unknown).  The only question that remains is how big this one can be after the success of Homecoming and in the wake of the box office behemoth that was Avengers: Endgame.  I would venture to predict in or around the $1 billion mark in terms of revenue this time around and a further sequel to follow in the next two or three years.  Spidey is here to stay methinks – he won't be losing his grip any time soon.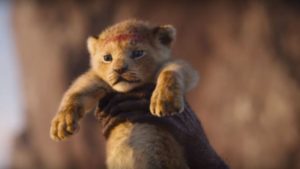 The Lion King (Jon Favreau)
Jon Favreau, who, incidentally, features as Happy Hogan in Spider-Man: Far from Home, is on helming duties for this remake of the 1994 animated feature and the good people at Disney will be hoping that he nails it once again as he did with the 2016 live-action/CGI remake of The Jungle Book.  The original film was the highest-grossing release of 1994 and won Oscars for Best Original Score (Hans Zimmer) and Best Original Song ('Can You Feel The Love Tonight' by Elton John and Tim Rice).  Zimmer, John and Rice are all involved in the new film with cast member Beyonce said to be collaborating on a new song for the end credits; familiar hits from the previous film – 'Circle of Life', 'I just Can't Wait to Be King', 'Hakuna Matata' and the aforementioned 'Can You Feel The Love Tonight' – will also feature in reworked versions.  The cast includes Beyonce, Donald Glover, Seth Rogen, Chiwetel Ejiofor and Alfre Woodard; James Earl Jones will reprise the role of Mufasa whom he also played in a voice role for the 1994 film.  The trailers for the film have led to a claim that this is nothing more than a shot-for-shot remake of the original and it's hardly surprising that Disney and Favreau have talked down such notions, countering with the assertion that the new feature has many original elements.  The extent of this fresh approach, or lack thereof, as the case may be, should not trouble the box office prospects of this one; expect fans of the original and a new generation of kids to lap it up to the tune of – perhaps – in excess of $1 billion at the box office.  Simba to make his mark once again.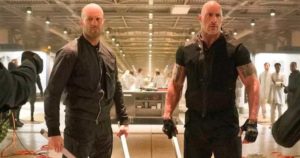 Fast & Furious: Hobbs & Shaw (David Leitch)
The Fast and the Furious film franchise has commercially gone from strength to strength since the time of its cinematic inception in 2001 and the very existence of this spin-off is sufficient testament to that.  Dwayne Johnson (who has appeared in four of the films to date as Luke Hobbs) is paired opposite Jason Statham (who has appeared in three as Deckard Shaw) and the two will renew the onscreen rivalry which has been a feature of their respective characters.  Other notable cast members include the ever-busy Idris Elba, Vanessa Kirby and Helen Mirren (who previously made an uncredited cameo appearance in 2017's The Fate of the Furious).  David Leitch (Atomic Blonde, Deadpool 2) is on directing duties and the film is co-produced by both Johnson and Statham.  The aforementioned Fate of the Furious and 2015's Furious 7 both surpassed the magic $1 billion mark at the international box office and there is every reason to expect another strong showing given the franchise's enduring appeal.  On a personal level, I don't quite get it, but the figures speak for themselves and already two more films are in the pipeline for release in 2020 and 2021.  An as-of-yet untitled female-centered film is also said to be in the works.  Meantime though, let's see how this one fares first.  My prediction is a strong performance that might just fall short of a billion dollars on this particular occasion.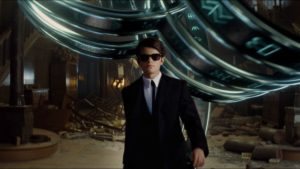 Artemis Fowl (Kenneth Branagh)
The Kenneth Branagh-directed screen adaptation of the Eoin Colfer books was originally slated for an August 2019 release, but will not be with us now until late-May 2020.  Will this delay prove to be a good thing or not?  More to follow in the preview for the summer releases of 2020.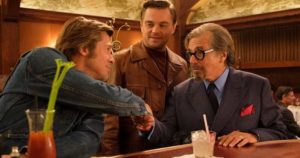 Once Upon a Time in Hollywood (Quentin Tarantino)
The 9th feature film from Quentin Tarantino had its world premiere at the Cannes Film Festival in May and received generally positive reviews.  Described as the writer-director's 'love letter to 60s L.A.', the film stars Leonardo DiCaprio as Rick Dalton, a television actor of some repute who has struggled to break onto the big screen in spite of his best efforts.  Brad Pitt shares top billing as Cliff Booth, Dalton's closest friend and longtime stunt double.  An impressive wider cast includes Al Pacino, Bruce Dern, Kurt Russell, Timothy Olyphant, Dakota Fanning and Emile Hirsch; real-life actors from the era in question are essayed by the likes of Damian Lewis (as Steve McQueen), Mike Moh (as Bruce Lee) and Margot Robbie (as Sharon Tate).  With a running time of some 160 minutes and an estimated budget of $100 million, expectations for this one will certainly be high given the pairing of DiCaprio and Pitt and Tarantino's general reputation in the industry.  2015's The Hateful Eight (which I personally liked) received mixed reviews and had a middling box office haul of $155 million, so the director's new film will certainly need to perform better in that respect.  For the record, this is the first of Tarantino's films not to be associated with Harvey Weinstein and Sony Pictures have distribution rights following several concessions to the director, including final cut.  Their backing of the Oscar-winning writer-director should pay off one suspects and I would forecast a robust enough box office haul to turn more than a tidy profit.  Let's hope it's every bit as good a nostalgia piece as most of the critics have been saying.