Actor Bill Paxton Will Be Greatly Missed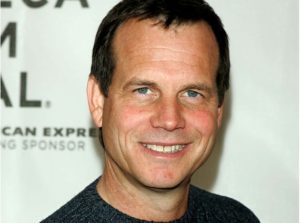 Well, this is really sad news.  Actor-director Bill Paxton passed away on the 25th February, 2017 following complications which apparently developed whilst he was undergoing heart surgery.  The man from Fort Worth in Texas first broke onto the scene in the mid-1980s courtesy of supporting roles in films such as Streets of Fire, Weird Science and Commando, but it was perhaps Canadian filmmaker James Cameron who gave him his major break in 1984's The Terminator and, even more so, 1986's Aliens.  Paxton was particularly memorable in this latter film as Private William Hudson, a wise-cracking marine who has something of a yellow streak about him especially when faced with the onslaught of aliens which Sigourney Weaver and their other colleagues encounter on the terraforming colony.  Who could possibly forget Paxton yelling, 'Game over man! Game over!' as he comes to realise the almost insurmountable odds posed by those pesky creatures.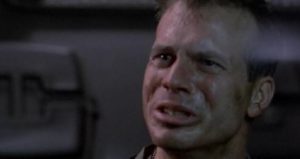 Cameron obviously appreciated Paxton's value as an actor subsequently casting him in supporting roles in 1994's True Lies (in which he displayed some fine comic timing playing a used car salesman attempting to dupe Jamie Lee Curtis into believing he is a secret agent) and 1997's blockbuster Titanic (on this occasion, a treasure hunter searching for the much-sought-after Heart of the Ocean).  Other notable films which the actor made from the mid-1980s through to the mid-1990s included Predator 2, One False Move, Tombstone and Frank and Jesse (in which he played Frank James).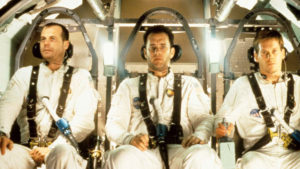 Then came one of his very best roles in 1995's Apollo 13.  The Ron Howard-directed space adventure based on the book Lost Moon: The Perilous Voyage of Apollo 13 by Jim Lovell and Jeffrey Kluger remains one of the very best in this particular genre.  Paxton played the part of Lunar Module Pilot Fred Haise who contracts a urinary infection and fever following the near-fatal accident in space.  Paxton displayed rage and range in the role, most notably in the scene in which he angrily blames his back-up colleague Jack Swigert (Kevin Bacon) for the mishap which has put him and Lovell (Tom Hanks) in grave danger.  In 1996 the actor starred in the second-highest-grossing film of that particular year by way of Jan de Bont's effects-laden but uneven Twister.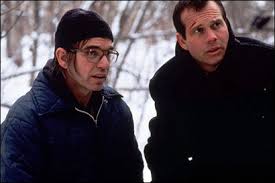 A much more satisfying and suitably challenging role came in the form of Sam Raimi's 1998 film A Simple Plan.  Here Paxton played Hank Mitchell, a fairly ordinary guy who, along with his eccentric brother Jacob (Billy Bob Thornton) and another man, stumbles upon a crashed airplane containing a bag with several million dollars.  A pact is tentatively formed and a conspiracy of silence ensues, but relations are soon strained and events overtake the overwhelmed characters.  Again Paxton's performance here is of a man torn by divided loyalties and who is all too aware of the moral contradictions which force his hand.  His final act of supposed mercy towards Jacob is undone by the closing scene's cruel denouement.  Check this one out if you haven't already seen it.  The 2000s were especially notable for the actor's directorial debut by way of the 2001 psychological thriller Frailty which co-starred fellow Texan Matthew McConaughey.  In the 2003 documentary Ghosts of the Abyss, the star returned – for real this time – to the wreck of the Titanic with his longtime friend James Cameron.  Subsequent film roles included 2004's Thunderbirds, 2011's Haywire, 2014's Edge of Tomorrow and Nightcrawler.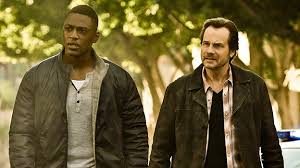 The late actor's most recent career venture was Training Day based on the 2001 Denzel Washington/Ethan Hawke film of the same name.  Paxton was playing the part of Detective Frank Roarke, a morally ambiguous cop who has a very distinctive predilection for stepping outside the boundaries of his jurisdiction and bending the rules of law enforcement in the process.  It sounded like an ideal vehicle for the star.  All 13 commissioned episodes of the first season had apparently been completed at the time of his passing, so, thankfully, we will get one more opportunity to marvel at his onscreen work.  There will be one final cinematic outing as well in a film titled The Circle due to be released in April 2017.  But a very sad passing for the film community and fans of the silver screen generally.  Rest in peace Bill.