Beloved Film Critic Barry Norman Passes Aged 83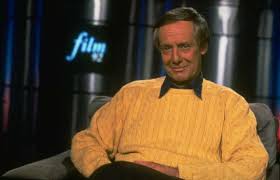 It's seldom that the passing of a film critic is met with so many warm eulogies and countless expressions of appreciation, but the death of British film critic, journalist and television presenter Barry Norman has certainly given rise to such a wide-ranging reaction.  For many of us, he was the cinema pundit we grew up with.  From 1972 to 1998 Norman anchored BBC One's Film… in which he reviewed the week's film releases and presented reports on movie-making generally.  The style and format of the show was affable and relaxed.  The opening theme music – the instrumental version of I Wish I Knew How It Would Feel to Be Free – perfectly set the tone for what followed each week.  The casual though smartly-dressed Norman did several pieces to camera as he dissected the films we should be going to or not as the case might be.  His famous catchphrase 'And why not' was sometimes employed, but not as often as commentators would lead us to believe.  On a purely personal level, I began to engage with the show in the 1980s as my admiration for cinema as an art form began to increase.  Barry Norman was the first film critic I watched on television.  For many of my generation he was the eyes and ears we depended on to inform us of what was good and bad about contemporary cinema.  Watching his show – which tended to air late on Monday evenings – was a near-ritual which many of us observed and greatly enjoyed.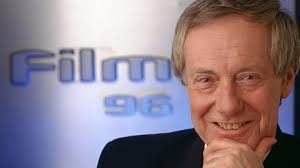 Obituaries which have been written since his peaceful death have quite rightly drawn attention to his personal background as regards the medium itself.  Barry's father Leslie Norman was a director, producer and editor.  With respect to his work behind the camera, Leslie Norman's best-known work is probably 1958's Dunkirk starring John Mills, Richard Attenborough and Bernard Lee.  He also produced The Cruel Sea which his son would later include in his list of the best British films of all time.  Barry Norman's calm and good-humoured demeanour with interviewees was one of his most winning qualities, but then one should remember that he grew up seeing many such famous faces up close and personal.  When the former columnist for The Guardian and The Observer became the sole host of Film… in 1972, the first actors he interviewed included Charlton Heston and James Stewart.  Other directors with whom he conversed over the years included Martin Scorsese, Francis Ford Coppola and Steven Spielberg.  I remember in particular the screen chat with the Taxi Driver director which was gracefully informal and almost like old friends catching up.  The two men shared their particular fondness for films such as John Ford's The Searchers which they both agreed was the greatest western ever made.  The Spielberg interview was also memorable and funny, particularly when the then Oscar-less director imparted some of his frustrations with the Academy.  The experience of 1985's The Color Purple most especially jarred with the Jaws director when he was not named on the shortlist for that year's Best Director award (in fact, The Color Purple famously failed to convert any of its 11 nominations).  In a restaurant that same evening, the dispirited Spielberg attempted to overlook the snub and enjoy his meal; this did not last long as he told a grinning Norman – the waiter who came to serve him and his party introduced himself saying, 'My name is Oscar and I'll be your waiter tonight.'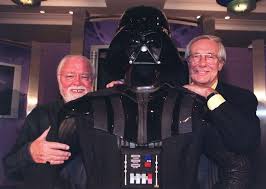 There were reports of minor spats over the years with a few actors such as John Wayne, Robert De Niro and Mel Gibson, but, for the most part, the actors and directors Norman interviewed appreciated his charm and the depth of knowledge he brought to bear as regards the movie-making industry.  His film reviews pulled no punches and were notable for their straightforward quality and the considerable wit he employed in his appraisals.  When Norman disliked a film, there was no ambiguity or beating around the bush about it.  Later in life he expressed some disenchantment with the declining quality in contemporary cinema as he saw it.  One has only to look at his Top 10 films of all time to realise that he had a particular love for films of a bygone era.  The aforementioned The Searchers is there; as is Some Like It Hot, Singin' in the Rain, Citizen Kane and Bringing Up Baby; other entries include Bergman's The Seventh Seal and Renoir's La Regle Du Jeu.  Sergei Eisenstein's hugely influential Battleship Potemkin gets the nod as his personal favourite of all time.  One can well understand how and why the venerable critic may have become increasingly discontent given Hollywood's latter-day penchant for remakes and re-boots.  In relation to Film… itself, he voiced his own dissatisfaction at how the powers-that-be in BBC decided on a later time slot for the show as the years went by.  Near midnight became a familiar hour for those of us who stayed up on a Monday night to catch his pearls of wisdom.  Highlights each week included Norman's reviews and the on-location reports filed by the New York-based journalist Tom Brook.  One such report which I recall was for the impending release of Bette Midler's 1991 film For the Boys.  Interviewed by Brook on the set, the singer/actress predicted that the Mark Rydell-directed film would one day be regarded as a 'masterpiece.'  The report concluded on this point and switched back to Norman in the studio.  Without missing a beat, he promised he would review 'Ms. Midler's 'masterpiece' the following week.'  For the Boys subsequently met with generally lukewarm critical reaction.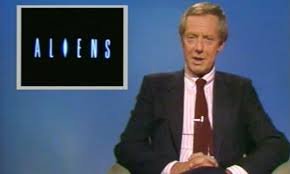 A particular highlight of Christmas television viewing was Norman's final show of the year in which he named his ten best films of that particular calendar.  I especially (and fondly) recall one such show in which he listed both his favourite films of the year and his favourite of the 1980s generally.  Scorsese's Raging Bull featured, as did Bergman's Fanny and Alexander.  Norman also predicted what stars he felt would be prominent during the 1990s.  Two names which he singled out were Tom Cruise and Tom Hanks – both certainly enjoyed great success during that decade.  Reviewing director Phil Joanou's crime-drama State of Grace in 1990, Norman referred to the fact that leading man Sean Penn was, at that time, considering quitting acting.  He expressed a keen hope that the actor would persevere in his chosen profession.  Words of wisdom indeed and one would like to think that the two-time Oscar winner was listening somewhere.  So it's with great sadness, but, also, with much respect that we bid Barry Norman farewell as he embarks on his final journey.  Wherever he is, we hope the great man is mingling with those departed stars and movie people he encountered down through the years.  Rest well Barry.  Your contribution to the fine art of film criticism and writing generally will not be forgotten.  You wrote about so many stars during your lifetime.  Here's hoping you're up there with them now too.