Deer Hunter Director Michael Cimino Dies Aged 77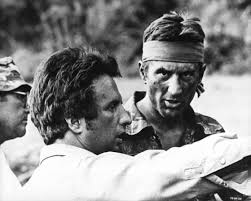 Michael Cimino, Oscar-winning director of The Deer Hunter, passed away on Saturday 2nd July, 2016 at the age of 77.  Cimino made only a handful of films in his career, but he will probably be best remembered for his critically-polarising Vietnam epic and for a certain western which not only had a detrimental effect on his own trajectory but also on new Hollywood as a whole.  Many of the obituaries which have been appearing about the third-generation Italian-American have indeed been focusing on the 1980 flop which earned him a Razzie for Worst Director some two years after his Oscar heroics.  Heaven's Gate, an overly-ambitious and indulgent epic, seemed to encapsulate the very worst excesses of Hollywood for many.  It was Cimino's pet project, based on the Johnson County War, and was taken on by a United Artists keen to reap the whirlwind in the wake of the director's success with The Deer Hunter.  Anyone who hasn't yet read Stephen Bach's seminal book Final Cut – based on his own experiences as an executive producer on Gate – should do so, but it is important to note that, although the author does not pull any punches in terms of his reflections on Cimino's egotism and his relentless pursuit of perfection, nor does he lay the blame entirely at the director's door.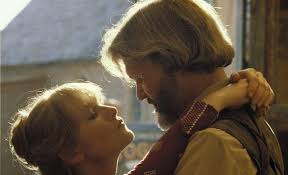 Cimino had an eye for detail and a penchant towards dedication his entire career and it informed the early part of this as he eked out a fine reputation for himself in Madison Avenue advertising and as a director of television commercials.  He was meticulous and laboured diligently on his work.  Through his association with Joann Carelli, Cimino decided to head west to Los Angeles to try his hand at screenwriting, a job he readily admitted he had absolutely no experience in.  And yet he got ahead.  An influential figure in his meteoric rise was one Clint Eastwood.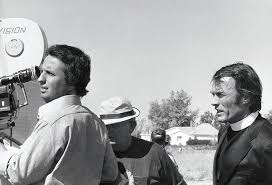 The star actor-director gave Cimino his big break with 1974's Thunderbolt and Lightfoot, a tightly-wrought buddy/heist movie which was a commercial success and garnered co-star Jeff Bridges an Oscar nomination for Best Supporting Actor.  Thunderbolt was a breakout hit most especially for Cimino who found himself inundated with many offers for films in the same genre, or general ball-park area.  He scoffed at these and settled on a Vietnam story based on an unproduced script titled The Man Who Came to Play.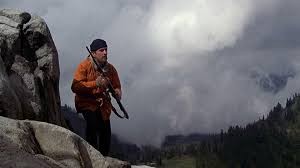 An epic war drama which ran just over three hours in length, and features the infamous Russian Roulette scenes, The Deer Hunter went over budget and over schedule and involved a face-off between Cimino and executives at Universal Pictures who were shocked at the film's content and its oft-times pedestrian pacing.  Cimino however eventually prevailed and had the film released as he wanted it.  The resulting commercial success and five Academy Awards perched him on a height as the most sought after talent in Hollywood at the time, but this in so many ways proved to be his undoing.  With Heaven's Gate, Cimino simply got too much of his own way and artistic control, and there is a very real sense in Stephen Bach's Final Cut that there never was a strong enough voice or authority figure at United Artists who was able to bring the overnight wunderkind down to earth.  In one particular and very telling instance Bach relates how he and other heads at UA first viewed Cimino's intended cut of Gate.  The slightly nervous director met them inside the screening room and acknowledged that the final cut might be some 15 minutes shorter once he'd tinkered some more with it.  The cut he showed them that day ran to five hours and twenty-five minutes in total.  Unsurprisingly, Cimino was ordered to cut more than the 15 minutes he'd suggested.  Much toing-and-froing ensued to put it mildly.  But a disaster loomed and could not be avoided.  Writing in the New York Times, the eminent film critic Vincent Canby famously declared that "Heaven's Gate fails so completely you might suspect Mr. Cimino sold his soul to the Devil to obtain the success of The Deer Hunter, and the Devil has just come around to collect.  The grandeur of vision of the Vietnam film has turned pretentious.  The feeling for character has vanished and Mr. Cimino's approach to his subject is so predictable that watching the film is like a forced four-hour walking tour of one's own living room."  Talk about harsh!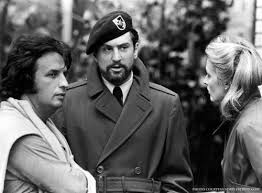 In spite of later critical reappraisals and re-releases of Gate, Cimino's career, in truth, never recovered.  Memories were long in Hollywood and that same town which had raised him up on such an elevated pedestal did not give him a proper second chance to make amends.  Cimino did not make another film until 1985 – the somewhat indifferent Year of the Dragon starring Mickey Rourke – and subsequent efforts such as The Sicilian and Desperate Hours remake did not sufficiently re-kindle the flame.  The director flirted with a number of other projects such as Michael Collins and his long-hoped-for version of Ayn Rand's The Fountainhead, but his directing career to all intents and purposes came to an end with 1996's Sunchaser starring Woody Harrelson.
Cimino's place in film history is assured, but no doubt he would have wished to have made an even greater mark and it's more the pity that his career was so greatly damaged following the critical and commercial drubbing meted out to Heaven's Gate.  He had his critics from within and without the film community, but it's worth noting that many of those who worked with him were generally positive in their assessments of this fiercely committed individual who was all for realising his visions whatever the price in terms of budgets and scales.  The last reflection I again refer to Stephen Bach's Final Cut.  Although critical of Cimino himself for his excesses on set, Bach never once questions that the director was not motivated by anything less than the desire to make a truly great film in Heaven's Gate.  He strove for great art and that alone sets him apart from many other contemporaries of his time.  Rest peacefully Mike.