Happy 75th Birthday Harrison Ford – 10 Of His Best Films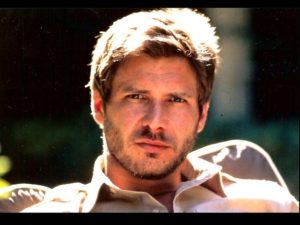 The great Harrison Ford turns 75 on July 13th, 2017 and what better occasion than this to appreciate the actor's wonderful career to date as he hits the three-quarter-century mark.  For many people the name Harrison Ford conjures up thoughts and images of breakneck action and high adventure.  This is the roguish but beloved Han Solo of the groundbreaking Star Wars films.  He is also the intrepid archaeologist Indiana Jones, willing to risk life and limb in his pursuit of rare artefacts and ancient civilisations the world over.  As a youngster himself, Ford was active in the Boy Scouts of America, achieving its second-highest rank, that of Life Scout.  That he would go on to become one of the biggest box office stars of all time must have seemed the remotest of possibilities as he embarked on his fledgling career in the early 1960s.  Success was a distant concept which became all the more unthinkable as he struggled at first in his chosen profession.  Work did come by the way of a $150-a-week contract with Columbia Pictures' New Talent programme.  This consisted in the main of bit roles in films, brief appearances of the kind that only the most discerning of viewers might notice.  His first credited appearance onscreen came by way of the 1967 Western A Time for Killing which starred Glenn Ford and George Hamilton.  Playing the part of Lieutenant Shaffer, the actor is listed as Harrison J. Ford, even though the J does not stand for anything as he has no middle name.  Aware of the existence of a silent film actor by the name of Harrison Ford (who had passed away in 1957), Columbia Pictures insisted on this insertion to avoid any possible confusion.  Later on, no producer or director would feel the need for such a point of clarity.  Harrison Ford would become the movie star that he is, distinguishable from most others, with a style and screen presence which were uniquely his own.  A middle initial was no longer necessary as he rose to the top of the pile; instead, a capital S came to denote his star status.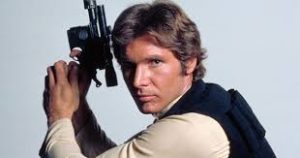 But such success did not come overnight and Ford had to content himself with television work for much of the late 1960s and early 1970s.  Appearing in shows as diverse as Gunsmoke, Ironside, Kung Fu and The Virginian, the actor became frustrated with his own lack of progress and tried his hand at carpentry to better support his young family.  He worked for a time as a stagehand for The Doors and built a sundeck for MASH actress Sally Kellerman.  The Godfather director Francis Ford Coppola hired him in this same capacity to expand his offices as his Zoetrope Studios grew.  Coppola would subsequently go on to give Ford minor roles in two of his most famous films of the 1970s – The Conversation (1974) and Apocalypse Now (1979).  Of even greater significance though was his casting in George Lucas's American Graffiti in 1973.  The part of the cocky drag racer Bob Falfa was not pre-eminent on paper, but Ford did more than enough with it to suggest his innate charisma and acting ability.  Fate smiled even more so in his favour when he was cast in Lucas's Star Wars (1977).  The space opera became the highest grossing film of all time to that point and popularised the actor who excelled as the devil-may-care Han Solo.  He reprised the role in 1980's The Empire Strikes Back and again in 1983's Return of the Jedi.  2015's Star Wars: The Force Awakens saw him step back into the part after a 32-year break.  In terms of cast members, new and old, I personally considered him to be the highlight of this new film; indeed, an adage comes to mind in this latter regard – once a movie star, always a movie star.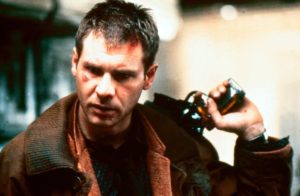 This brings us on to the subject of his other most iconic role, that of Indiana Jones.  Ford has played the part of the man in the hat on four occasions beginning with 1981's Raiders of the Lost Ark and most recently in 2008's Indiana Jones and the Kingdom of the Crystal Skull.  At the time of writing this article, a fifth film is in the works with both Ford and Steven Spielberg set to return in their respective roles of actor and director.  Originally scheduled for a summer 2019 release, the currently untitled sequel has been pushed back to a summer 2020 launch.  If it's good enough and faithful to the tone of the series as a whole, then such a wait should be worthwhile.  Ford himself will be 78 by that time.  I wouldn't be at all surprised if he still plays quite an active physical part in terms of proceedings.
The 1980s proved immensely fertile ground as he moved beyond Star Wars and further flexed his acting muscles.  A second installment (and prequel) to Raiders came by way of the much lesser Indiana Jones and the Temple of Doom in 1984.  Happily, the quality of the series was restored in 1989's Indiana Jones and the Last Crusade.  In between came two fine collaborations with Australian film director Peter Weir – Witness (1985) (for which the actor received an Academy Award nomination) and the underrated The Mosquito Coast (1986).  The earlier science fiction film Blade Runner (directed by Ridley Scott) more than merits its place on any best-of list of Ford's filmography.  Based on the Philip K. Dick novel Do Androids Dream of Electric Sheep?, the production would certainly not rank as one of Ford's most cherished memories, but he has since acknowledged its status as one of the great science fiction films participating as he did in the 2007 documentary Dangerous Days: Making Blade Runner.  Other notable films during the 1980s and into the 1990s include Roman Polanski's Frantic, Mike Nichols's Working Girl, Alan J. Pakula's Presumed Innocent, the big screen adaptation of The Fugitive, the airborne action-thriller Air Force One and two Tom Clancy-inspired films (Patriot Games and Clear and Present Danger) in which the actor played Jack Ryan.
The noughties and 2010s have brought something of a mixed bag in terms of quality and box office success.  2000's What Lies Beneath, in which he played opposite Michelle Pfeiffer, received generally tepid reviews, but scored well commercially.  2002's K-19: The Widowmaker was slightly better regarded, but performed poorly in terms of its $66 million worldwide haul.  A few forgettables during this same period include 2003's Hollywood Homicide and 2006's Firewall.  Indiana Jones and the Kingdom of the Crystal Skull did the requisite and expected business in 2008, but the hybrid science fiction/western Cowboys & Aliens was considered a financial disappointment as well as receiving lukewarm notices.  Star Wars: The Force Awakens currently stands as the third highest-grossing film of all time and was greeted with mostly positive reviews.  At the time of posting this article we wait with bated breath for the release of Blade Runner 2049 in October 2017.  The omens for this film seem more than positive given that Arrival's Denis Villeneuve is at the helm with a supporting cast which includes Ryan Gosling, Jared Leto and Robin Wright.  Along with Ford, Edward James Olmos returns from the 1982 film as Gaff.  I wonder if Ford's Rick Deckard will continue to have visions of unicorns in this much-anticipated sequel?  Or if any further elucidation will be offered regarding his character's background?  All will be revealed in the latter half of 2017.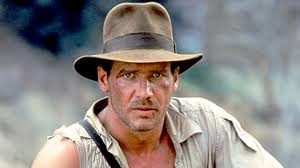 To mark Harrison Ford's 75th birthday, and his several decades in the film industry, I've selected 10 films below which I feel are representative of his work and include many of the memorable roles he has added to his considerable repertoire over the years.  The action-adventure films he has starred in are among them, as well as some of the more intimate and deeply-felt performances he has delivered in that time.  Ford has been a lucky actor with respect to some of the breaks he has enjoyed during his career (particularly in the case of Star Wars and Indiana Jones), but the indelible screen personas he has effected have wowed and thrilled audiences all over the world.  They continue to do so as these films are introduced to successive generations of cinema-goers.  Who else but Harrison Ford could you imagine as Han Solo or Indiana Jones?  The movie world as a whole would be a much lesser place if he'd remained a full-time carpenter for life.  Thank goodness that never came to pass.  Well done Harrison Ford.  Happy 75th birthday and thank you for so many wonderful silver screen memories.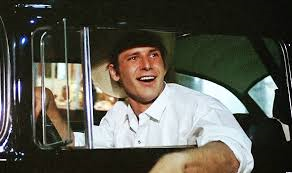 American Graffiti (George Lucas 1973)
To this point in his career, Ford had enjoyed only bit parts in films and minor roles in television shows such as Gunsmoke, Ironside, The Virginian and Kung Fu, and, although the part of Bob Falfa was far from being a major one in this iconic coming-of-age feature, it was significant as it brought the young actor into direct contact with director George Lucas and producer Francis Ford Coppola.  Set in Modesto, California in 1962, American Graffiti tells the story of a group of teenagers over the course of an eventful evening as they face up to disparate futures involving small-town life, college and military service.  Film producer Fred Roos (who collaborated and co-produced on a number of Coppola films) oversaw the casting process for Graffiti which involved extensive casting calls and auditions for many then-unknown actors including the future Luke Skywalker Mark Hamill and the young Mackenzie Phillips.  Disillusioned probably with the lack of progress he was making himself, Ford was concentrating on his carpentry career when offered a supporting role and a condition of acceptance was that he would not have to cut his hair (you will note he wears a stetson for most of the film).  The part of Bob Falfa – a brash drag racer who is seeking to race John Milner (Paul Le Mat) in his black 1955 Chevrolet One-Fifty Coupe – was a perfect fit for Ford as he oozes both charm and arrogance in his performance.  The actor may not have a great deal of screen time here when compared to the likes of Richard Dreyfuss, Ron Howard and Charles Martin Smith, but he makes it count in terms of his wise-ass delivery and unmistakable put-downs – 'Hey you're supposed to be the fastest thing in the valley man, but that can't be your car man, it must be your mama's car!  I'm sort of embarrassed to be this close to you!'  Nominated for five Academy Awards (including Best Picture), American Graffiti was a monster hit at the box office considering its small-scale budget and, in the main, little-known cast.  Its success proved a major boon to the career of George Lucas and the writer-director moved on to far more ambitious things by way of a certain space opera which was released in the early summer of 1977.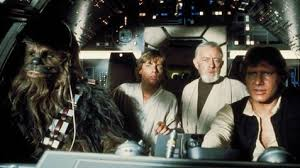 Star Wars (George Lucas 1977)
Lucas had not originally wanted Ford for the part of Han Solo, declaring that he was intent on 'new faces' in the principal cast of his science fiction epic.  Mark Hamill – as Luke Skywalker – and Carrie Fisher – as Princess Leia – certainly represented such a fresh impetus, and it took the writer-director some time to come round to the notion of the American Graffiti supporting actor playing the part of the rather hard-boiled smuggler who is hired by Luke and Obi-Wan Kenobi (Alec Guinness) to transport them to Alderaan on board the Millennium Falcon.  Originally conceived by Lucas as a large green-skinned monster with gills (thank goodness that never came to pass), Ford was a perfect fit for the role with respect to the sense of abandon, sarcastic wit, but eventual altruistic side which his character comes to embrace; however, like so many of the cast and crew, he could not have imagined the breadth and reach of the project he was then involved in.  The actor found it peculiar to share much of his screen time with a 'giant in a monkey suit' (meaning, of course, Chewbacca) and also remarked on the 'princess with weird buns in her hair.'  Many of his fellow actors and work colleagues found the story confusing and Ford himself had one or two less than complimentary things to say about the dialogue, laden as it was with interstellar jargon and unusual concepts such as the much-referenced force.  And yet when released (on the 25th May, 1977), Star Wars became an instant phenomenon surpassing Spielberg's Jaws to become the highest-grossing film of all time until the release of E.T. the Extra-Terrestrial in 1982.  With the benefit of hindsight, there's little doubt that Ford's career gained the greatest amount of traction from the success of this blockbuster (he had a shirt partially torn off when recognised by overly-enthusiastic fans) and the actor has graciously commented on his own good fortune to have, 'made these family movies which are introduced to succeeding generations of kids by their families at the time it seems appropriate.'  On the American Film Institute's list of 100 Greatest Heroes, the character of Han Solo is ranked at number 14 and Ford's portrayal in this and subsequent sequels links him indelibly with the part; standout scenes in this regard include the rather infamous bar shootout with Greedo ('Han shot first'), his critical intervention in the climactic attack on the Death Star, and his meeting with Jabba the Hutt (which did not feature in the original theatrical version, but was reinstated for one of the several reissues).  The iconic score by John Williams won one of the film's six competitive Oscars.  More than a few careers moved up several notches; Ford's was most definitely one of them and he would return as Han Solo three years later in the eagerly-anticipated sequel.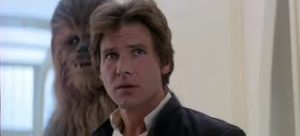 The Empire Strikes Back (Irvin Kershner 1980)
It's not often that a sequel is better than its predecessor, but such was the case with The Empire Strikes Back which opened in cinema theatres almost three years to the date after Star Wars.  Ford, Mark Hamill and the late Carrie Fisher all subsequently went on the record stating that it was their personal favourite of the original trilogy, but, truth be told, Empire was met with somewhat lukewarm critical response on its initial release.  Directed by Irvin Kershner (incidentally, one of Lucas's former professors at the USC School of Cinematic Arts), Empire definitely embraces a darker tone than the first film with notable elements such as Luke's training on Dagobah under the watchful eye of Yoda, the introduction of Boba Fett, the shady dealings which take place in the background on Cloud City and that unforgettable paternal revelation made by Darth Vader to an injured Luke.  The character of Han Solo experiences his own mixed fortunes during the course of the film when one considers his developing romantic liaison with Leia on the one hand and his betrayal by old friend Lando Calrissian (Billy Dee Williams) on the other.  The subsequent carbonite freezing sequence (in which Han is effectively suspended in a physical state of limbo) is surely one of the bleaker scenes in the entire Star Wars series, but it inadvertently led to a memorable piece of dialogue which was ad-libbed on-set.  Dissatisfied with his character's reply to Leia's profession of love for him – which he rightly deemed to be out of character – Ford asked Kershner if he could improvise.  The director agreed and Ford changed the response from the rather predictable, 'I love you too,' to the far more circumspect, 'I know.'  The final scene – in which Luke, Leia, R2-D2 and C-3PO watch the Millennium Falcon depart on its search for Han – is still one of my favourite endings in the science fiction genre generally.  Great put-down line as well as Ford's Han advises the interminably odds-quoting C-3PO to, 'shut up or shut down!'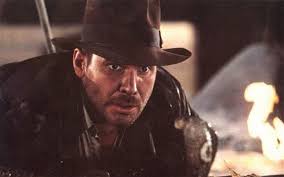 Raiders of the Lost Ark (Steven Spielberg 1981)
Ford's first collaboration with Spielberg resulted in the action-adventure film that set the bar for so many others in this particular genre, but, once again, the actor was extremely lucky in securing a part in a smash-hit he was not originally first-choice for.  Raiders' origins date back as far as 1973 when George Lucas wrote The Adventures of Indiana Smith.  The Star Wars director had a great love of the film serials of the 1930s and 1940s and – just as in the case of his 1977 science fiction blockbuster – wished to pay homage to these with his own personal entry.  Whilst vacationing with Steven Spielberg in Hawaii during the summer of 1977, Lucas listened intently as his movie-loving friend expressed a keen interest to direct a James Bond film.  Without missing a beat, Lucas informed Spielberg that he had created a character far better than James Bond and promptly set out the rudimentary details of his modus operandi and background.  The Jaws director (who, himself, would realise a huge science fiction hit later that same year by way of Close Encounters of the Third Kind) was suitably enthralled, but suggested that the central character's surname was not quite right; the two eventually settled on the last name Jones.  Spielberg put forward the idea of Ford in the lead role, but Lucas balked at this arguing that he did not want the Han Solo actor to become his, 'Bobby De Niro' or, 'that guy I put in all my movies.'  Magnum, P.I. actor Tom Selleck was originally offered the part of the archaeology professor with a penchant for adventure (and an aversion to snakes), but had to pass when the producers of that TV show would not release him for other projects.  Ford was finally cast just three weeks prior to principal photography (which began in June 1980) and, in typical form, quickly made the role his own.  The opening sequence of Raiders – set in an ancient booby-trapped temple in Peru – is one of the most memorable of such cinematic prologues and perfectly established the tone of the piece as well as the intrepid figure of Indiana Jones himself.  Standout scenes as far as I'm concerned include the aforementioned one, as well as the Staff of Ra sequence, the entrapment of Indy and Marion (Karen Allen) in the Well of Souls, the truck-chase scene (with superb stunt work paying more than a nod to John Ford's Stagecoach), the climactic opening of the Ark of the Covenant by the Nazis, and the final image – as the Ark is stored in a giant government warehouse among countless other such crates (a visual allusion to the finale of Orson Welles's Citizen Kane).  Let's also not forget that particularly memorable moment when a battle-weary Indiana guns down a sword-toting adversary in a Cairo marketplace.  The shooting script had envisaged a choreographed fight between the two, but Ford, suffering at the time from dysentery, did not feel physically up to this.  'Let's just shoot the sucker,' he suggested to Spielberg and the result is one many a Raiders fan – myself included – still warmly remember from our first viewing of the film.  Nominated for several Academy Awards (including Best Film and Best Director), Raiders of the Lost Ark was the highest-grossing film of 1981 and left little doubt as to Ford's star credentials and his rise to the very summit of his profession.  The American Film Institute ranks Indiana Jones at number 2 in its list of Greatest Heroes (one place above James Bond and one place below Atticus Finch) and this lofty position is well deserved.  Ford deserves much of the credit for this and – for me – it's his most unforgettable and complete screen characterisation.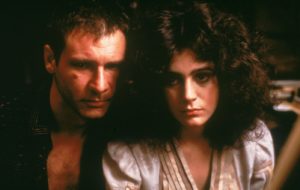 Blade Runner (Ridley Scott 1982)
The lead role of Rick Deckard – the Blade Runner of the title – was, again, a problematic matter in this particular instance and Ford only secured it after others such as Paul Newman, Clint Eastwood, Al Pacino, Burt Reynolds and Dustin Hoffman (believe it or not) had been considered; scriptwriter Hampton Fancher even inclined towards Robert Mitchum for a distinctly Chandleresque feel.  Ford's star had risen very high by this time and his success in the first two Star Wars films, plus Raiders from the previous year, was a telling factor in his eventual casting; a favourable recommendation from Steven Spielberg did not hurt either.  But the ensuing shoot itself was not one which he would look back upon with a great deal of nostalgia.  'I tangled with Ridley,' he later said with reference to on-set antagonism between him and the Alien director.  Another source of ill-feeling for the actor (at least in the initial years following the film's release) was the voice-over which featured in the original theatrical version and was added in spite of his understanding that no such narrative device would be employed.  Ford described in no uncertain terms how he went, 'kicking and screaming,' to the sound studio to insert Deckard's voice-over which, fortunately, was omitted in subsequent versions of Blade Runner.  In total, there have been seven of these over the years – the most recent (and one would imagine the definitive) is The Final Cut which was released in 2007.  Another significant addition was, of course, the famous unicorn vision his character experiences which further generated discussion on the matter of Deckard's origins.  Is it possible that the special police operative who euphemistically 'retires' outlawed replicants on Earth is himself an artificial being?  Ford and producer Michael Deeley inclined towards the character being human, whilst Scott has gone on the record by saying that the intention of his vision swung the other way.  It's ultimately a matter for the viewer's own interpretation I believe, but it's a fascinating ambiguity at the core of a story which provokes many such questions and thought-processes.  As for my own take on this, I would point to the highly significant moment in Deckard's apartment as Rachael (Sean Young) asks him if he's ever taken the Voight-Kampff test himself; not of insignificance either are the various black-and-white pictures we see on the piano in almost the next shot.  Enough said about that.  Based on the 1968 novel Do Androids Dream of Electric Sheep? by Philip K. Dick, Blade Runner has a most definite noirish feel about it with respect to its world-weary protagonist (Deckard), femme fatale (Rachael), and its vision of a future Los Angeles (2019), a dimly-lit and dystopian metropolis in which technology has become an omnipresent force – the aforementioned Voight-Kampff machine for example.  Released at around the same time as Spielberg's mega-hit E.T. the Extra-Terrestrial, Blade Runner did not fare as well commercially as it might have done and initial reviews were somewhat tepid.  The film quite rightly enjoys a cult status today and has been assessed and reappraised with respect to its complex thematic undertones (as articulated in the screenplay by Hampton Fancher and David Peoples), the direction of Scott, atmospheric photography by Jordan Cronenweth, music by Vangelis, production design by Lawrence G. Paull and Art Direction by David Snyder.  Let's not overlook a superb cast as well which includes Ford, Sean Young, Joanna Cassidy, Daryl Hannah and Edward James Olmos.  The standout performer of them all in this – Rutger Hauer (as the vicious yet reflective replicant leader Roy Batty) – personally contributed to his character's eloquent 'tears in the rain' speech.  One of several unforgettable moments in one of the greatest science fiction films of all time.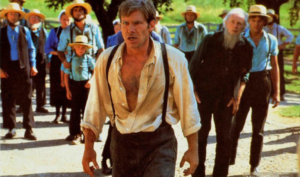 Witness (Peter Weir 1985)
Ford's sole Academy Award nomination to date came by way of this 1985 film in which he plays John Book, a streetwise Philadelphia detective who is assigned the duty of protecting a young Amish boy who has inadvertently witnessed the murder of an undercover cop.  When Book discovers evidence of a narcotics ring involving a corrupt officer (Danny Glover), he is targeted and forced to take refuge on an Amish farm in Lancaster County, Pennsylvania.  Finding it difficult at first to adapt to the simple life of the plain-dressed community, the urban-hardened Book soon comes to appreciate their basic principles and realises a growing infatuation with the boy's widowed mother Rachel (Kelly McGillis).  Meanwhile, the crooked cops attempt to locate him so as to silence him and the boy forever.  Originally titled Coming Home, it's no small coincidence that the original script for Witness was inspired by an episode of the television series Gunsmoke which writers William Kelley and Earl W. Wallace had penned in the 1970s.  The Peter Weir-directed film most certainly has a Western feel about it with respect to its themes of community, agrarian ideals, the outsider who temporarily settles in this collective entity, and the eventual imposition of violence which his presence brings about.  In the central role, Ford has seldom been better and thoroughly deserved his Oscar nomination for Best Actor (he lost out to William Hurt for Kiss of the Spider Woman); but he's also very well complemented by McGillis, Josef Sommer, Lukas Haas and Alexander Godunov.  Watch out for a young Viggo Mortensen who turns up as an Amish farmer in the highly memorable barn-raising sequence (which, again, evokes memories of classic Westerns such as John Ford's My Darling Clementine and George Stevens's Shane).  The final exchange between Ford and McGillis on the farmhouse porch – bereft as it is of words – perfectly sums up the impossibility of their disparate worlds ever merging.  As does that haunting piece of dialogue uttered by his character to hers in a previous scene – 'If we'd made love last night, I'd have to stay.  Or you'd have to leave.'  A modern-day classic which – as I suggest – is effectively a Western at heart.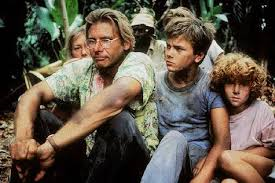 The Mosquito Coast (Peter Weir 1986)
Australian director Weir had planned his big screen adaptation of the 1981 Paul Theroux novel of the same name prior to Witness, but financing for the film fell through and he went on to direct the crime-thriller instead.  Earning a total of eight Academy Award nominations (for which it won two), Weir's first American film was a distinct success upon release and he prompted Ford's interest in the dormant project during the production of Witness in Pennsylvania.  The actor – who wished to further broaden and demonstrate his range – signed up and backing re-materialised courtesy of Warner Brothers.  Ford plays Allie Fox, a talented but disenchanted inventor who has had his fill of the United States and the vapid commercialism he sees all around him – 'We eat when we're not hungry, drink when we're not thirsty, buy what we don't need and throw away everything that's useful.'  Deliberation on this very subject yields to determination as Allie moves himself and his family to Belize in Central America.  Once there, he purchases a small village in the rain forest and sets about realising his own particular version of Utopia which involves such things as a staunch work ethic and the promotion of a self-reliant community.  The dream gradually turns sour as religious and rebel forces interpose themselves, and Allie also plays his part in his eventual undoing as he becomes increasingly erratic and ruthless in pursuit of the vision he has for his young family and civilisation as a whole.  Ford is in excellent form as the increasingly unhinged Allie and other notables in support are Helen Mirren as his patient wife and River Phoenix as his oldest son Charlie (who is the narrator of the piece).  Despite many of the same names appearing among the cast and crew, as per Witness (Ford, Weir, DOP John Seale, editor Thom Noble and composer Maurice Jarre), The Mosquito Coast opened to mediocre reviews and is one of the few Ford films not to have made its money back.  Since its 1986 release, the film has – quite rightly – been reappraised and received better notices.  In terms of the actor's own participation and performance, it offered further evidence that Ford was more than just an action man; that he could play characters of some complexity and contradiction.  He certainly believed in the film itself going on the record at the time to defend it against what he perceived as an unfair critical reaction – 'It is disturbing and makes you think.  It stays with you.'  His performance is one of the central reasons why The Mosquito Coast is well worth seeing if you haven't already done so.  A performance of some depth and commitment on his part.  Mirren and Phoenix are excellent as well and Gone with the Wind actress Butterfly McQueen makes her final cinematic appearance.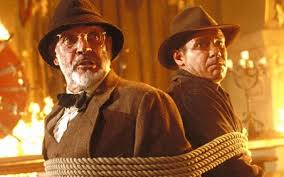 Indiana Jones and the Last Crusade (Steven Spielberg 1989)
1984's Indiana Jones and the Temple of Doom may have been a smash hit in terms of its worldwide box office haul, but the prequel to Raiders (in terms of chronological order) did not endear itself to every fan with respect to its dark themes and manifest violence.  Steven Spielberg had agreed in principle to a trilogy of Indiana Jones films as far back as 1977 and he committed to the third film partly to fulfill his promise to George Lucas and also, 'to apologise for the second one.'  From an early point in development, a conscious decision was taken to recapture the spirit and tone of Raiders.  Several ideas and plot lines (including a haunted mansion in one and The Monkey King in another) were considered before the idea of introducing the archaeologist-adventurer's father was arrived at.  In the subsequent film, released in May, 1989, the viewer is treated to a wonderful prologue whereby a 13-year-old Indy (played by River Phoenix) gallantly attempts to foil a group of grave robbers who have discovered a golden crucifix belonging to Coronado.  The segment is only a few minutes long, but establishes how Indy acquired the scar across his chin (which Ford picked up in real life during a minor car accident), developed a phobia as regards snakes and came to own his trademark fedora.  The main action of The Last Crusade takes place just prior to WWII and largely focuses on the relationship between the adult Indy and his father Professor Henry Jones (Sean Connery) as they pursue the Holy Grail and are, in turn, pursued by a host of Nazis intent on this most sacred prize.  In place of black magic and ritual human sacrifice – which were prominent tropes in The Temple of Doom – the emphasis here is firmly on old-school adventure and attendant wit.  Returning cast members John Rhys-Davies and Denholm Elliott (who were both absent from The Temple of Doom) evoke such a connection with the first film, but the most winning aspect of The Last Crusade is undoubtedly the bittersweet relationship between Indy and his Grail-obsessed father.  In this regard the on-screen interaction between Ford and Connery proved irresistible and ensured a welcome return to the valiant tenor and resonance of Raiders.  Standout scenes between these two great actors include the rescue at Castle Brunwald (Jones Senior addressing his son as 'Junior'), the escape from the airborne Zeppelin and subsequent pursuit by Luftwaffe fighters, the three tests in the temple of the Grail and the climactic scene in which Henry implores his son to simply let the Grail go.  The final scene – in which Jones Senior reveals the true background of Indiana's name – is a hoot as well and there is a definite sense of homage to the central tenets of the series as a whole as father and son – accompanied by Sallah and Brody – ride off into the sunset.  Ford would, of course, subsequently return to the character by way of 2008's lesser sequel Indiana Jones and the Kingdom of the Crystal Skull.  A fifth film is slated for release in the next two to three years at the time of this post with Ford set to reprise his role and Spielberg again occupying the director's chair.  By that time the actor will be in his late seventies.  Here's hoping he may still be somewhat adept with that famous bullwhip of his.  And that the beloved fedora will continue to suit the man with a penchant for the audacious.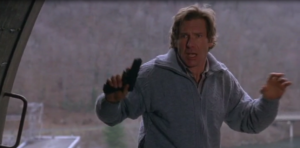 The Fugitive (Andrew Davis 1993)
Terrific high-octane chase thriller in which Ford plays Dr. Richard Kimble, a distinguished Chicago surgeon who is wrongfully convicted of the murder of his wife.  Managing to escape whilst en route to death row (a superbly mounted train crash scene), Kimble determines to locate the one-armed man who he discovered and struggled with in his house the night of his wife's death.  In close pursuit, however, is a dedicated Deputy U.S. Marshall named Samuel Gerard (Tommy Lee Jones) who is just as driven as Kimble in his mission to return the convicted doctor to incarceration.  Based on the famous 1960s television show of the same name (which aired between 1963 and 1967 and starred David Janssen as Kimble and Barry Morse as the relentless lawman), The Fugitive offered Ford one of his very best roles of the 1990s combining as it did elements of action, drama and suspense.  The actor – just entering his early fifties at the time – is in excellent form as an everyman-type character thrust into extraordinary circumstances; moreover, he is pitted against adversaries on many sides – the law, as represented by Jones, and a shady pharmaceutical company, as represented by his so-called doctor friend (Jeroen Krabbe).  Apart from the aforementioned train wreck, memorable moments from one of the best of this particular genre of the 1990s include Kimble's leap to freedom from the edge of a storm drain over a dam (filmed at Cheoah Dam in Deals Gap, North Carolina) and the wonderful telephone exchange between Jones and Ford as the latter begins to understand the conspiracy which has led to his present circumstances – 'Well I am trying to solve a puzzle.  And I just found a big piece.'  One of the most commercially successful films of 1993, The Fugitive was subsequently nominated for seven Academy Awards, including Best Picture.  Ford was not nominated for his efforts in the lead role, but co-star Jones triumphed in the Best Supporting Actor category and graciously paid tribute in his acceptance speech to, 'a man who needs no support at all.'  A sequel of sorts – U.S. Marshals – followed in 1998 and focused on Gerard (as again played by Jones) in his pursuit of yet another fugitive.  There was no Kimble or Ford involved in this follow-up and the film mostly drew tepid reviews.  In box office terms, it also did much less business than its superior predecessor.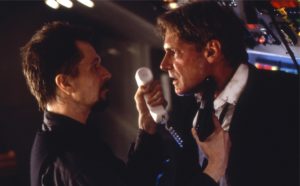 Air Force One (Wolfgang Petersen 1997)
Harrison Ford is the President of the United States!  The actor plays incumbent leader James Marshall in this largely airborne-thriller – a Vietnam War veteran and Medal of Honor recipient – who is determined to take much more proactive action apropos rogue states and military despots – 'We will never negotiate.  We will no longer tolerate and will no longer be afraid.  It's your turn to be afraid.'  Returning from a diplomatic mission in Russia, the presidential aircraft of the title is taken over by a group of loyalists intent on re-installing the recently-deposed General Radek of Kazakhstan (Jurgen Prochnow) to power.  Separated from his wife and daughter by zealous Secret Service agents, Marshall evidently escapes the compromised aircraft in a specially-designed pod for such purpose (incidentally, there is no such device on board the real Air Force One).  But let's not forget that this is a Harrison Ford picture and the leading man has never passed on a fight in his onscreen career – if you haven't already seen the film, then you may have an idea of how it goes.  German director Wolfgang Petersen (Das Boot, In the Line of Fire, The Perfect Storm) choreographs the taut action in a typically proficient manner and an excellent supporting cast includes Glenn Close (as the U.S. Vice President), William H. Macy, Dean Stockwell and Gary Oldman (as the primary insurgent on-board).  Ford is first-rate as the unflinching Marshall, a commander-in-chief and statesman who lives by his words and acts upon his avowed principles.  Little wonder so that in a Wall Street Journal poll conducted in 2016, Ford's James Marshall was named as the greatest fictional president.  Then Republican-presidential candidate Donald Trump went on the record by saying that it was his favourite Harrison Ford role because the character, 'stood up for America.'  In a droll riposte to such praise, Ford replied, 'It's a movie Donald.  It was a movie.  It's not like this in real life.'  Suffice it to say that the actor might do things differently if he happened to occupy the Oval Office; but, on the other hand, thank goodness he never considered a career in politics – we might not have got some of these great films of his if he'd been so inclined.