Happy 75th Birthday Ryan O'Neal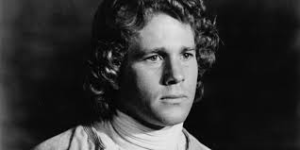 Ryan O'Neal turns 75 on the 20th April, 2016.  An actor who came to full public prominence in the early 1970s (by way of the smash hit that was Love Story), O'Neal's career faded quite quickly after the passing of that seminal decade for American cinema.  He never enjoyed the staying power, or garnered the same critical success, as contemporaries such as Robert Redford, and yet his career can not be brushed aside or remarked upon in one terse sweeping statement.  He made some genuinely good films – most especially in the 1970s – just consider Paper Moon, Barry Lyndon and The Driver in that regard.  And then, of course, there was the weepy behemoth that was Love Story.  That particular film catapulted O'Neal to international stardom and established him as a box-office draw in the mould of Newman and Redford.  Other successes came along with Peter Bogdanovich's What's Up Doc? and Paper Moon (in which he played opposite his daughter Tatum).  A certain Kubrick period drama followed in the middle of the decade and O'Neal also enjoyed the distinction of being cast in Richard Attenborough's all-star war drama A Bridge Too Far in 1977.  The 1980s and subsequent decade were not so kind however and his career trajectory went awry for some reason.  Perhaps he made some bad choices along the way.  Perhaps he was unlucky.  He never quite became the bright star his early promise seemed to suggest.
More recently he's returned to the medium where it all began for him – TV (Ryan was a regular on ABC's Peyton Place from 1964 to 1969) – by way of a recurring role in Bones.  This year, 2016, he also re-teamed with his Love Story co-star Ali MacGraw for Love Letters.  The best days of his acting career may be long over, but it's good to see him punching the card and still getting the work.  He started out as an amateur boxer after all, and it ain't over 'til the man counts to 10.  O'Neal is still with us and plugging away.  We wouldn't have it any other way and neither would he.  Below are five films I've picked out from his career: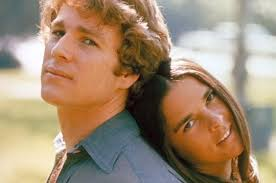 Love Story (Arthur Hiller 1970)
The highest grossing film of 1970, this was the one which truly launched O'Neal's career and secured him an Oscar nomination for Best Actor in the process.  Based on the novel of the same name by Erich Segal, it tells the story of Oliver (O'Neal) and Jenny (Ali MacGraw) star-crossed lovers who meet in college and are confronted with a number of personal upheavals and challenges as they seek to make their way in the world.  It's a tad dated 46 years on, and not just a little on the maudlin side, but Love Story does boast two fine central performances from O'Neal and MacGraw, who recently re-united in a staging of A.R. Gurney's play Love Letters.  A sequel – Oliver's Story – which also featured O'Neal, followed in 1978, but did not enjoy the critical and commercial success of its predecessor.  Tommy Lee Jones made his acting debut in a minor role.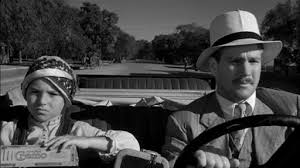 Paper Moon (Peter Bogdanovich 1973)
Bogdanovich's comedy/drama set during the Great Depression was quite unique insofar that it paired O'Neal with his then nine year-old daughter Tatum.  The story concerns Moses 'Moze' Pray, a con artist who turns up at the funeral of young Addie Loggins's mother.  He agrees to transport her to her aunt's home in Missouri and the film is about the mutual, albeit tenuous, bond that develops between them on the road.  They devise a con along the way, befriend an exotic dancer and her maid, and run afoul of the law in Kansas and Missouri.  Bogdanovich had recently directed O'Neal in his screwball comedy homage What's Up Doc? and it was in fact the director's ex-wife who suggested the idea of casting Tatum as Addie.  The rest fell naturally into place and Bogdanovich served up a suitably atmospheric film, which is rounded out by fine central performances and deft photography courtesy of Laszlo Kovacs.  Tatum O'Neal won the Oscar for Best Supporting Actress.  She remains the youngest competitive winner at the Academy Awards.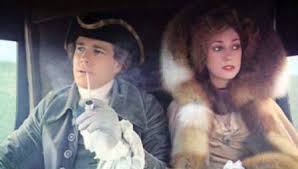 Barry Lyndon (Stanley Kubrick 1975)
O'Neal's Oirish accent may be a little on the dodgy side in this one, but his overall performance is not half-bad, and there is so much to admire in Kubrick's adaptation of the 1844 novel The Luck of Barry Lyndon by William Makepeace Thackeray.  Not least of these is the splendid cinematography by John Alcott (this film for me is one of the most beautifully shot of all time; particularly with regard to many of the interior scenes which were shot by candlelight); and of course Kubrick's customary meticulous attention to detail.  Principal photography took over 300 days and many exteriors were shot in Ireland and interiors in Powerscourt House.  With a running time of over 3 hours, it was not a commercial success at the time, but has since been heralded as one of the director's very best.  O'Neal's supporting players include Patrick Magee, Godfrey Quigley, Leonard Rossiter, and Steven Berkoff.  Winner of four technical Academy Awards, Barry Lyndon is one of the greatest period dramas ever produced.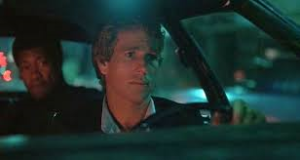 The Driver (Walter Hill 1978)
O'Neal's character in this one is simply known as the driver, he is given no name, and this fits in well with the singular style employed by director Walter Hill throughout.  The driver steals cars which he then uses as getaway vehicles in robberies which take place in Los Angeles, activities which attract the attention of an over-zealous detective played by Bruce Dern.  O'Neal is suitably stoic in the titular role, a part that was originally intended for Steve McQueen.  The supporting cast includes Isabelle Adjani and Ronee Blakely.  The film was not a commercial success in the USA, but fared much better overseas, particularly in Europe.  It's interesting to note the comparisons between this and 2011's Drive.  Nicolas Winding Refn's neo-noir crime film was surely at least partially inspired by this.  Ryan Gosling's character is also unnamed in that one.  Stylistically there are also some clear allusions to Hill's film, particularly with regard to its cinematography and the set-piece chase scenes.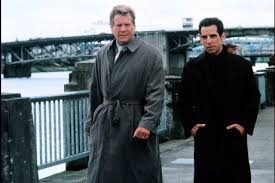 Zero Effect (Jake Kasdan 1998)
A strange addition you will suggest, but I personally liked this one when I saw it way back in 1998.  O'Neal is cast in a supporting role playing Gregory Stark, a Portland millionaire who hires the ultra-elusive private detective Daryl Zero to help him identify the person who is blackmailing him.  Jake Kasdan's directorial debut has an appealing off-beat feel to it, and Bill Pullman is particularly engaging as the enigmatic Zero.  O'Neal is underused somewhat as the shady businessman, but gives good value for the scenes that he appears in.  Ben Stiller co-stars as Zero's disillusioned intermediary.  The film is partially based on the Sherlock Holmes short story A Scandal in Bohemia.