Happy Birthday Olivia de Havilland – 100 Years Old on the 1st July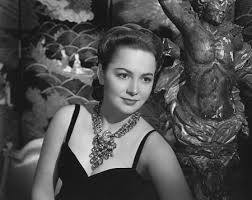 Friday July 1st 2016 marks the centenary of the birth of the great Olivia de Havilland who happily is still with us and resides today in Paris, France.  De Havilland has appeared in forty-nine films in her career which began with her screen debut in 1935's A Midsummer Night's Dream and peaked during the 1940s.  She won two Best Actress Academy Awards during that heady decade, as well as a host of other awards elsewhere, including two Golden Globe Awards and the Volpi Cup at the Venice Film Festival, but there are several strands to this illustrious career which are worth highlighting by way of the 10 films selected below as well as the following facts:
Her partnership with Errol Flynn – All told de Havilland made a total of eight films with the famous Tasmanian actor beginning with 1935's Captain Blood and ending with 1941's They Died with Their Boots On.  The two had an irresistible chemistry on-screen which came close (apparently) to being replicated off-screen as well.  Their screen partnership peaked with 1938's The Adventures of Robin Hood which today is generally recognised as one of the great adventure films of Classic Hollywood.  De Havilland has since acknowledged that both were drawn to each other, but chance and circumstance decreed that they would remain friends until Flynn's untimely death at the horribly early age of 50.
De Havilland's sibling rivalry with her sister Joan Fontaine has long been the stuff of Hollywood lore.  Fontaine, who was a year younger than Olivia, gave the actress her nickname Livvie, and their competitiveness intensified during the early 1940s, particularly when Joan became the first of the two to win the Best Actress Oscar (in 1942 for Hitchcock's Suspicion); Olivia, incidentally, was also nominated that very same year for Hold Back the Dawn.  Accounts have it that Fontaine spurned her older sister's congratulations at the time.  Whether true or not Olivia had her own Oscar success later that decade for both To Each His Own and The Heiress.  Relations between the two however did not improve and seemed to remain tepid up to the time of Fontaine's passing in December 2013.  De Havilland did release a statement expressing her shock and sadness at this news.  They remain the only siblings to have won the Academy Award in a lead acting category.
De Havilland's elegance and versatility as an actress – Olivia is undoubtedly remembered by many for her role as Melanie Hamilton in 1939's Gone with the Wind, but to highlight that one film would be a grave disservice to her career as a whole.  As can be seen below, she very deftly moved from the 1930s to the 1940s playing characters who have great resilience and fortitude generally in spite of what appears to be a veneer of physical frailty.  Gone with the Wind is one such example of this, as is the later The Heiress.  The most conspicuous element of many of her characters on-screen is their underlying dignity married to an inherent strength which endures and finally overcomes and prevails.  To Each His Own is another such excellent example.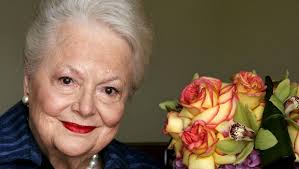 I've selected below 10 films from this wonderful career and apologies in advance for any which are omitted from the list.  The Snake Pit, Hold Back the Dawn and My Cousin Rachel are three films some of you might well argue for inclusion below, but I have yet to see them (which I hope to do in due course) and for this reason they are not included.  But, hopefully, some of the entries here will give you pause and cause you to reflect on this great lady, this great actress, who is one of the few remaining from the Classic Hollywood era.  Here's to you Olivia on your 100th birthday and thank you for so many screen memories.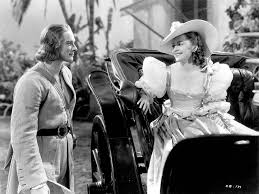 Captain Blood (Michael Curtiz 1935)
This was only the fourth screen outing for the 19 year-old de Havilland, but, much more to the point perhaps, it marked the first of eight films she made with Errol Flynn.  Like the Tasmanian-born actor, de Havilland herself was also largely unknown at the time, but this would change over the course of the next few years.  The actress plays Arabella Bishop, Peter Blood's on-off love interest and the chemistry between the two future stars is readily apparent as they spark and barb off each other.  Basil Rathbone meanwhile is his customary villainous self.  Donald Meek also features in a fine supporting cast.  This is one of the great swashbucklers of the 1930s and the studio behind it, Warner Brothers, took a considerable risk in casting two actors with no degree of notable cache in the lead roles.  De Havilland's Midsummer Night's Dream (of the same year) co-star Jean Muir was originally cast as Arabella, but subsequently turned it down.  The rising actress made it her own and displayed promising flourishes of drama and humour in equal measure.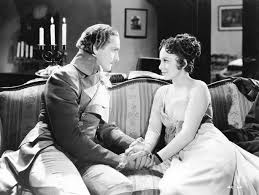 Anthony Adverse (Mervyn Leroy 1936)
Flynn was also set to feature in this one too, but the considerable success of Captain Blood saw him cast in the Charge of the Light Brigade (which also features de Havilland).  The actress plays Angela Giuseppe, the woman the titular character takes as his wife, but then loses to fate and circumstance.  Believing that he has abandoned her, Angela embarks upon a successful career as an opera singer and it is only in the film's eventual denouement that Anthony (Frederic March) discovers that she has borne him a son; but is also now the mistress of one Napoleon Bonaparte.  A smaller role for the actress all told, this nevertheless was a significant success and was one of many costume dramas she featured in.  The film won four Academy Awards in 1936 and is considered a fine adaptation of the novel by Hervey Allen.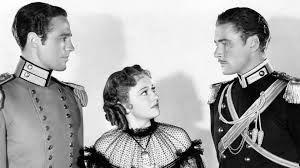 The Charge of the Light Brigade (Michael Curtiz 1936)
Loosely based on the famous poem by Alfred, Lord Tennyson, this one saw de Havilland occupying the role of the woman in the middle.  The men in question are brothers – Major Geoffrey Vickers (Errol Flynn, in their second film together) and Captain Perry Vickers (Patric Knowles).  The love triangle is one of the central themes of Curtiz's period piece, as is the idea of honour and duty to cause.  Flynn's character makes a final sacrifice which seals his own fate and ensures the relationship between his brother and beloved Elsa.  The supporting cast includes Donald Crisp, Nigel Bruce and a fresh-faced David Niven in an early screen role.  There was friction on the set between Flynn and Curtiz concerning the filming of the climatic charge sequence.  Flynn, an accomplished horseman himself, was appalled at the number of horses that had to be put down because of the use of trip-wires (these were the days before the ASPCA became involved in such matters).  He confronted his director about the latter's seeming indifference and the two had to be pulled apart.  A ripping good yarn nonetheless, which was remade in 1968.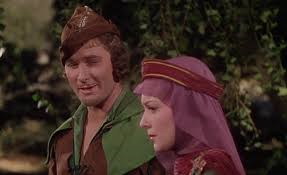 The Adventures of Robin Hood (Michael Curtiz and William Keighley 1938)
The third pairing of de Havilland with Flynn and this is arguably their most famous screen outing together.  The film sealed Flynn's image as a matinee icon and also furthered de Havilland's growing reputation.  Shot in glorious Technicolor, this is the swashbuckling/action-adventure film of the 1930s at its very pinnacle and represented a very large-scale production for Warner Brothers.  At an estimated cost of $2 million it was also the studio's most expensive film to that time.  Winner of three Academy Awards for Best Art Direction, Best Film Editing and Best Original Score (also nominated for Best Film), this version of Robin Hood still remains the definitive one after a number of pale adaptations of the tale over the years.  The great on-screen chemistry between de Havilland and Flynn is as resonant as ever here.  A terrific supporting cast includes Claude Rains and Basil Rathbone.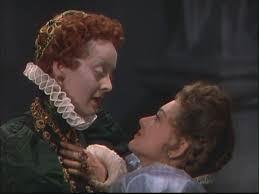 The Private Lives of Elizabeth and Essex (Michael Curtiz 1939)
Another Curtiz film that involved de Havilland and Flynn, this one is a fictional account of the relationship between Queen Elizabeth the First (Bette Davis) and Robert Devereux, 2nd Earl of Essex (Flynn).  De Havilland herself has a secondary role to the two main leads, playing Lady Penelope Gray, a lady-in-waiting who is in love with Flynn's character.  Based on the play Elizabeth the Queen by Maxwell Anderson, the title was changed to the above at the apparent insistence of Flynn who was at the height of his stardom.  The studio had considered Laurence Olivier for the part, but could not overlook the increasing popularity of the Australian actor.  Davis herself doubted as to whether he had the acting chops to cut the role, but years later admitted to de Havilland that she was wrong about the actor.  In supporting roles are Donald Crisp as Francis Bacon and Vincent Price as Sir Walter Raleigh.  The film is another fine example of the Technicolor period drama that Warner Brothers did so well and was nominated for five Academy Awards, all in technical categories.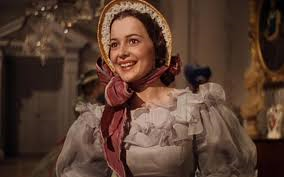 Gone With the Wind (Victor Fleming 1939)
That little civil war movie.  De Havilland was in her early 20s when she was cast in the role of Melanie Hamilton, a very amiable, slightly naà¯ve, and delicate young woman who, in line with family tradition, becomes engaged to her distant cousin Ashley Wilkes (Leslie Howard).  In doing so of course she provokes the initial dislike of Scarlett O'Hara (Vivien Leigh) who has long been in love with Wilkes and now wishes to have him for herself.  This is one of several plotlines which runs through this historical-romance and, like so many amongst the large cast, de Havilland could hardly have guessed at her involvement in a piece of cinematic history.  Gone With the Wind has dated in its 75-plus years of existence, but there's still little doubting its grandeur, epic sweep and considerable production values – it set several precedents at the time in terms of number of sets employed, costumes and extras.  Curiously enough, as he waited for Clark Gable to become available for the role of Rhett Butler, producer David O. Selznick was offered a package of Errol Flynn, Bette Davis and de Havilland for the lead roles by Warner Brothers in exchange for distribution rights.  Considered in tandem with the many actresses considered in the legendary 'search for Scarlett', it offers another line of conjecture in terms of the many might-have-beens in connection with this film.  Selznick, of course, held out for Gable.  De Havilland herself was cast eventually, and went on to win a Best Supporting Actress Oscar nomination.  She was beaten by her co-star Hattie McDaniel, who became the first African-American to win an Academy Award.  As of the time of posting this blog – 2016 – de Havilland is one of only two credited cast members still alive; the other is Mickey Kuhn who played her onscreen son Beau Wilkes.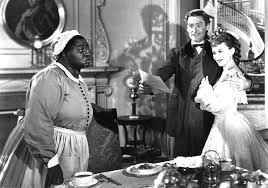 They Died With Their Boots On (Raoul Walsh 1941)
Yet another de Havilland/Flynn pairing, this fictionalised account of the life of General George Armstrong Custer (Flynn) took more than a few liberties with the truth and (playing on its leading man's own solidified status as a debonair individual) portrayed him as a daring man of honour from his time at West Point through to the fateful Battle of the Little Bighorn who puts his own sense of duty above matters of self-interest.  De Havilland plays Custer's wife, Elizabeth Bacon Custer, and this in fact, rather poignantly, was their final film together (Flynn passed away at the much-too-early age of 50 in 1959).  The supporting cast includes such notables as Arthur Kennedy, Gene Lockhart, Sydney Greenstreet, Hattie McDaniel and a very youthful Anthony Quinn as Crazy Horse.  Due to budgetary constraints, the climatic Little Bighorn sequence was shot in a rural area just outside Los Angeles.  The film itself was nonetheless a box-office success.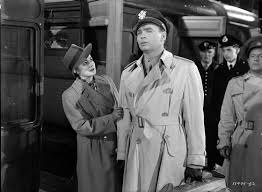 To Each His Own (Mitchell Leisen 1946)
De Havilland won her first Best Actress Oscar for this one in which she plays Jody Norris, a middle-aged spinster who has given up her only child in a previous existence and who now latches onto the possibility of reconciling with him years later in war-torn London.  Much of To Each His Own is told in flashback and we learn the circumstances which informed Jody's decision to leave the baby on a doorstep of a family who already have too many children, with the intention of adopting him for herself.  This plan goes awry of course, and Jody spends the remainder of her time stateside trying her best to insinuate her way into the young boy's life.  Eventually she departs for London and so the chance encounter years later with a man who does not know who she is and appears slightly indifferent to her attentions.  De Havilland is wonderful in the central role and had to age realistically for her later scenes set in London in terms of both her appearance and general demeanour.  She carries this off with great aplomb and thoroughly deserved her first Oscar, earned some four years after her sister Joan Fontaine had won hers for Suspicion.  They remain the only siblings to have won lead acting Oscars.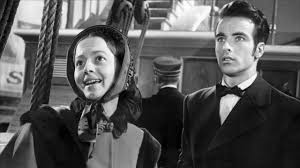 The Heiress (William Wyler 1949)
Based on the 1947 play of the same name, which itself is partially based on Henry James's 1880 novel Washington Square, this one has de Havilland as Catherine Sloper, a timid awkward plain-Jane type whose prospective inheritance attracts the attention of one Morris Townsend (Montgomery Clift), a man who may very well be nothing more than a fortune hunter.  Catherine's father Dr. Austin Sloper (Ralph Richardson) certainly believes that he is, but his own aloofness towards his daughter (whom he considers a marked disappointment in contrast to his late wife) drives Catherine into Townsend's arms.  De Havilland approached director Wyler with the proposition of making a film version of the play which she'd seen on Broadway, and which she viewed as a perfect vehicle for her own considerable talents.  It proved to be a most astute move on her part as it earned her a second Academy Award for Best Actress in 1949.  The film won three technical Oscars, as well as being nominated for Best Film and Best Director.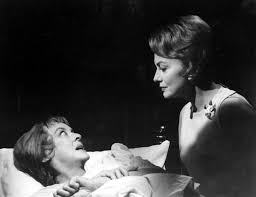 Hush…Hush, Sweet Charlotte (Robert Aldrich 1964)
Director Robert Aldrich followed up his 1962 smash hit What Ever Happened to Baby Jane? with this psychological thriller concerning a wealthy spinster (Bette Davis) living on a sizeable plantation which the Highway Commission wishes to acquire in order to construct a new highway.  Years before she's been suspected of murdering her lover, a married man who jilted her when Charlotte's father (Victor Buono, like Davis also a cast member from the previous Baby Jane) threatened to reveal the illicit affair.  In the present-day Charlotte requests her cousin Miriam (de Havilland) to join her and assist in her resistance to the Highway Commission, but very soon it becomes evident that Miriam is not quite the paragon of virtue that Charlotte believes her to be.  Robert Aldrich had hoped to reunite his Baby Jane leads, Bette Davis and Joan Crawford, after the critical and commercial success of that latter film; however, Davis and Crawford were bitter rivals and the production of Baby Jane had only served to exacerbate this situation.  Crawford departed the production at an early point in time, feigning illness most likely, and Aldrich was eventually faced with the prospect of having to replace her.  After offering the role to a few other actresses, including Barbara Stanwyck and Vivien Leigh, Aldrich settled on de Havilland for the part of the devious cousin Miriam, who is in cahoots with her former lover played by the great Joseph Cotten.  De Havilland more than rose to the occasion and showed that she can play sinister and treacherous as well as sweet and naà¯ve.  The film was another hit for Aldrich and garnered seven Academy Award nominations.  Screen great Mary Astor made her final film appearance.