Movie Review: Jason Bourne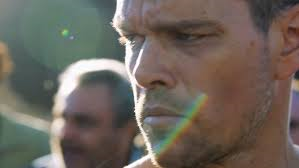 Matt Damon and director Paul Greengrass reunite for what is effectively the fifth instalment in the Bourne series, and the sequel to their previous effort together, that being 2007's The Bourne Ultimatum.  After the rather disappointing The Bourne Legacy, in which the titular character was merely referenced, it's sort of a back-to-basics job on the part of star and director as we are expertly guided from one set piece to another in an assortment of European locations, and finally back on American soil.  Jason, as it turns, out has not found a whole lot of peace since the events of Ultimatum.  He now spends his time taking part in bareknuckle boxing and has isolated himself in the hope that he can't be located.  After Nicky Parsons (Julia Stiles) hacks into the CIA's main server and discovers documents pertaining to his recruitment into Treadstone, and the possible part his own father played in this, she approaches Bourne with these in Athens.  This provides an opportunity for the film's first big piece action sequence and Damon and Greengrass pull it off with typical aplomb.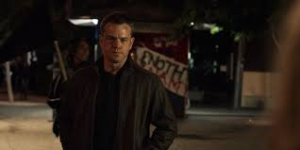 Bourne travels on to Berlin and then London in an effort to unravel part of his own past, and most especially the role of his father, himself a former CIA analyst who died in an apparent terrorist attack.  Bourne receives some tentative help from CIA cyber queen Heather Lee (a somewhat one note Alicia Vikander) and following a confrontation with the asset who has been deployed to kill him (Vincent Cassel, menacing as always) the Bourne road show moves to Las Vegas itself where a technology convention involving the social media giant Deep Dream is taking place.  Meantime CIA director Robert Dewey (Tommy Lee Jones, looking even more creased than usual) is hell-bent on having Bourne permanently eliminated as he believes he cannot be reasoned with, and cannot be brought back into the fold.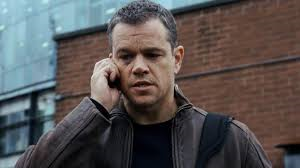 Jason Bourne is every bit what fans of the franchise would expect it to be.  It's a highly effective action film which barely draws breath and propels its slightly contrived plot forward to the next action sequence.  Speaking of such action, there's a wonderful climatic chase on the streets of Las Vegas involving Bourne and the asset.  The sequence could remind one of a Bond movie Diamonds Are Forever, part of which also took place in that same Nevada city.  The Bourne movies have always had a harder edge to them than Bond, and Jason Bourne fits quite nicely in the series, even if it never feels entirely necessary or of great narrative exposition.  But let's not dig down too deep.  Jason Bourne is an out-and-out action film and in this it's a great success.  Damon's character as always has very little in the way of dialogue, but the actor himself – who turns 46 later this year – has kept himself in great shape and is more than up to the raw physicality demanded by the role.  Packed into a tight two-hour running time, which moves along at a suitably kinetic pace, Jason Bourne ticks all the boxes in the action department and should please fans of the franchise as well as first-timers.  I wonder what chances though for a sequel.  The ending certainly sets up the premise for one and would not be the worst thing.  Matt might want to keep in shape for a time more.  Jason Bourne may indeed return.
Rating: B+