Movie Review: The BFG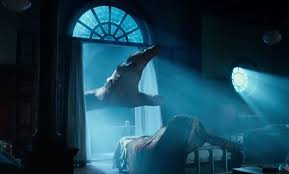 Steven Spielberg's adaptation of Roald Dahl's 1982 fantasy novel of the same name should prove of equal delight to both adults and children.  The pacing of the story might not quite exactly suit younger children as there is quite a bit of exposition initially before we get to the film's first comic set piece, but this is offset later on by a hilarious dining scene at Buckingham Palace.  The BFG, as his title suggests, is a kindly giant who transports an orphan girl called Sophie to Giant Country because she has seen him one night as he carries out his work in the shadowy streets of London.  Sophie protests at her capture, but the BFG explains that he must keep her here as she has seen him, and that the world must not know about the existence of giants such as himself.  The pair begin to warm to each other somewhat and the BFG relents and takes Sophie to Dream Country where he captures dreams which he will pass on to sleeping children.  The seeming idyllic world however is not bereft of danger and this takes the form of the Fleshlumpeater and his fellow man-eating giants who bully and harass the BFG.  Sophie concocts a plan then involving a trip to Buckingham Palace where the BFG gives Queen Elizabeth II a dream in order to elicit her assistance in defeating the more malevolent giants in Giant Country.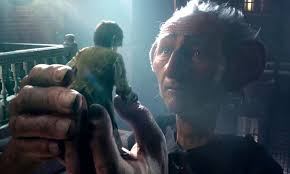 This, as one would expect, is a glorious visual treat which has some nice touches of humour and excellent central performances at its heart.  A motion-capture Mark Rylance excels as the titular character and newcomer Ruby Barnhill is excellent as the feisty and resourceful Sophie.  Elsewhere, we have Rebecca Hall and Rafe Spall turn up in minor parts as the Queen's maid and butler.  Penelope Wilton is well cast as Queen Elizabeth II and do watch out in particular for that wonderful scene in which she treats Sophie and the BFG to a hearty breakfast which ends on an amusing note involving a peculiar fizzy drink called frobscottle, and I'll say no more about that, but rather let you see (and hear) it for yourselves.  There's also a glorious sequence which occurs in Dream Country as the BFG shows Sophie how he captures dreams.  The photography of Polish cinematographer Janusz Kaminski is more than up to scratch for such an evocative world.  Regular Spielberg collaborator John Williams is back on scoring duties and he also delivers a nicely understated musical accompaniment.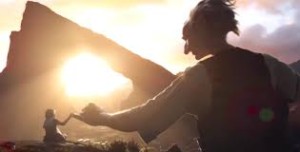 The film is dedicated to screenwriter Melissa Mathison who passed away in November of last year and who also collaborated on Spielberg's 1982 E.T., the same year Dahl's children's book was first published.  This is a fine realisation of that author's vision, but it is also very much Steven Spielberg's vision as well and he has dispensed with some of the darker tones in Dahl's book.  It's interesting to note that the film hasn't fared well in the US where it's been deemed something of a box office failure.  Perhaps the pacing of the story, and by extension film, as I suggested above, is a tad too deliberate and slow.  Perhaps they just didn't warm to Rylance's distinctive accent and his perpetually sad visage.  On the whole though the BFG is a great entertainment and parents who grew up with the book, and also perhaps saw the 1989 animated version on TV with David Jason, could take their own kids to a lot worse and certainly less thoughtful.  That opening first half hour or so might be problematic for smaller children though I dare suggest.  But stick with it.  The BFG is well worth the admission price.
Rating: B+