Oscars 2016: Into The Great Unknown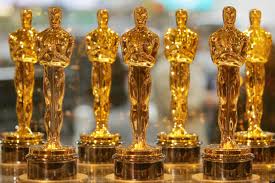 William Goldman's famous maxim that in Hollywood 'Nobody knows anything' could well be applied to the Best Picture race at the Oscars this year. After a slew of award ceremonies, many are still scratching their heads as to which of the leading three contenders in the Best Picture race will land the much coveted prize. Elsewhere, there appears to be more clarity coming to the fore as to whom we will likely see take to the stage on February 28th next and gush about how honoured they are and how much they love their agents. Let's take a look at how things might pan out on the big night under the following 10 headings:
Do any of the Best picture contenders feel presidential?
America, as we well know, is in the early throes of its election campaign. We are quite a bit away from November yet, but have you ever heard media commentators throw out the remark that such and such a candidate appears presidential? Well I have and having seen the so-called three leading contenders (The Revenant, The Big Short and Spotlight) I'm finding it difficult to view any of these as seeming 'presidential'; or, as I should say in this case, as typical Best Picture movies. The heavyweight awards have split on these in a very significant way too. The Revenant won 5 BAFTAs at the 69th edition of those particular awards. It netted Best Picture and Best Director, so that gives it the edge, right? Well it does and it doesn't. Remember the good people at the Producers Guild of America – well they gave their top prize to The Big Short. And as for the Screen Actors Guild – the ensemble award here went to Spotlight. The Directors Guild of America top honour on the other hand was bestowed on Alejandro Gonzalez Inarritu for the Revenant. For me this latter award, plus the BAFTAs, give Inarritu's revenge epic the slight edge as we move ever so closer to the 28th. But I stress the part about slight edge. Don't discount either The Big Short or Spotlight just yet. They may not seem presidential either, but anything might yet happen in this crazy fluctuating race. Nobody knows anything.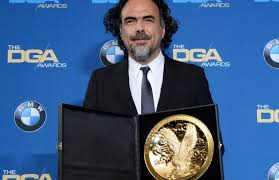 2. Will there be another Best Picture/Best Director split?
I would not be at all surprised if this were the case. Best Picture and Best Director do traditionally go hand-in-hand, but don't bet your house on it this year. In the Oscars 87-year history to date Best Picture and Best Director have gone to the same film 64 times. 23 times there has been a split and even instances of a film winning the top award without the director even being nominated (think Driving Miss Daisy and, more recently, Argo). Since the number of Best Picture nominations expanded six years ago, we've had two splits – Argo and Life of Pi, and Twelve Years A Slave and Gravity. Alejandro Gonzalez Inarritu recently became the first director to win back-to-back DGA awards (he won last year for Birdman). Will he repeat at the Oscars? If he does, he will become only the third director to win back-to-back Oscars (John Ford won consecutive Oscars for The Grapes of Wrath and How Green Was My Valley and Joseph L. Mankiewicz scored on the double for A Letter To Three Wives and All About Eve). George Miller for Mad Max:Fury Road would appear to be the Mexican's closest rival if you believe the bookies. The really crazy thing here is that neither Tom McCarthy (for Spotlight) nor Adam McKay (for The Big Short) are given much of a chance as the odds go. And yet Spotlight and The Big Short are still viable contenders for Best Picture. Go figure that bit of crazy! I think Inarritu will make it three Best Director awards in a row for Mexico (remember Alfonso Cuaron won for Gravity in 2014).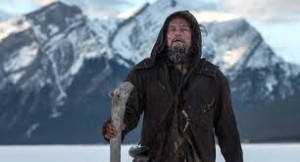 3. Is Leo a sure-fire for Best Actor?
In short, yes. Leo has dominated the awards season to date and bear in mind that this is his fifth acting nomination in total (four thus far for Best Actor and one for Best Supporting Actor). The Academy will figure his time has come. Michael Fassbender and Matt Damon are his closest rivals, but seem a long way off the pace if you believe the bookies. Bryan Cranston and Eddie Redmayne really don't stand a chance, particularly Redmayne who won this award last year for The Theory of Everything. So Leo to triumph methinks. He also won his first BAFTA the other night.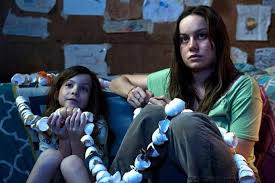 4. Is Brie Larson a sure-fire for Best Actress?
Not quite the sure certainty that Leonardo is, but she looks a very good bet indeed. Saoirse Ronan would appear to be her closest rival, but Brie significantly won both the SAG and the BAFTA. Cate Blanchett and Jennifer Lawrence are previous winners in this category. Charlotte Rampling receives a first Best Actress nomination for 45 years.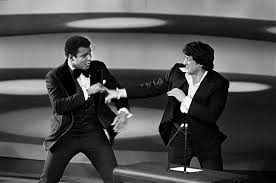 5. Will Sly be the emotional winner on the night?
Rocky certainly looks good for this one. The SAG award in this category went to Idris Elba, but he isn't even nominated. Mark Rylance for Bridge of Spies would appear to be Sly's closest rival. Christian Bale is the only former winner. Mark Ruffalo, a nominee in this category last year as well, scores his third nomination in total. Tom Hardy for The Revenant secures his first. Do you remember where you were when Rocky triumphed at the Dorothy Chandler Pavilion on the 28th March, 1977? Well I'm sure Sly recalls it very fondly. And I think he's going to enjoy the 28th February, 2016 even more so.
6. Alicia or Rooney?
Kate Winslet may have won the BAFTA for Best Supporting Actress, but she's a previous Oscar winner and this category seems to be between Rooney Mara and Alicia Vikander. The Swedish actress has gained more traction by way of her recent SAG win, but the irony here is that both she and Mara should really have been nominated in the Best Actress category. I haven't seen The Danish Girl, but I did see Carol and Rooney Mara was on screen just as much if not more than Cate Blanchett. That aside, expect Vikander to prevail here. Jennifer Jason Leigh and Rachel McAdams round out this particular category with their first nominations.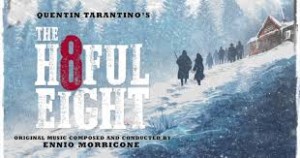 7. Will Ennio Morricone finally win a competitive Oscar?
The 87 year-old Italian composer was awarded an honorary Oscar back in 2007, but he's never won the Best Original Score gong. He's been nominated a total of six times and it would indeed be very appropriate if he won for a western (just think of his landmark work with Sergio Leone on the Dollars trilogy, Once Upon a Time in the West and Once Upon a Time in America). Having said that, the award should really go to Carter Burwell for his beautiful work on Carol. But Ennio will win this one and it's about time. One of the great film composers of them all.
8. Will Inside Out win Best Animated Feature?
Can I just say that I didn't get what everyone else seemed to think was so great about Inside Out. Yes, I got the concept, I got the premise, but it's surely not up there with the very best of Pixar, is it? (think Monsters, Inc., UP, WALL-E, Ratatouille and The Incredibles). Notwithstanding my own personal opinion about this one, it's difficult to see Pixar not picking up its 8th Best Animated Feature Oscar (since the establishment of this award in 2001, the studio has won it 7 times out of a possible 14). Personally though, I'd love to see Shaun the Sheep Movie win this, but methinks Pixar to make it 8 out of 15 – what a record!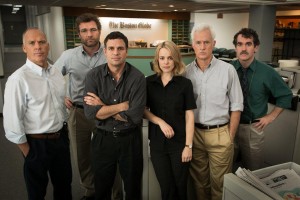 9. Who will win the Best Screenplay awards?
Difficult to look past Spotlight (Tom McCarthy and Josh Singer) for Best Original Screenplay and The Big Short (Adam McKay and Charles Randolph) for Best Adapted Screenplay. I'd love to see Alex Garland win in Best Original for Ex Machina – one of last year's very best films. Emma Donoghue of course is nominated in Best Adapted for Room – apparently, if she were to win, she would be the first female writer to do so in this category adapting her own work.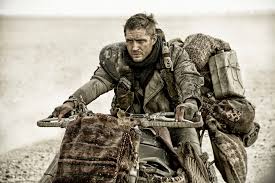 10. What film will win the most technical awards?
Star Wars:The Force Awakens recently became only the third film to pass the magic 2 billion mark worldwide. It's nominated in five categories here, but the smart money suggests that George Miller's Mad Max:Fury Road will win the most technical awards on the night. Expect lots of camera angles on George, Tom and Charlize, if they all attend.
Well those are my thoughts folks. If you agree, disagree, or have any comments to make, drop me a line. See you at the Oscars.