Summer 2016 Movie Preview – Part 1
Is it just me, or is summer blockbuster season getting earlier every year?  You could well be forgiven for thinking that we are already in the midst of the blockbuster season given that we've had such prominent releases as Batman Vs Superman: Dawn of Justice and Captain America: Civil War.  Bats vs Sup had a huge opening and then dipped spectacularly in its second week of release.  As for the Cap, he's had a $200 million opening worldwide opening (at the time of posting this blog) and yet to bow in America, so all pointers there to yet another Marvel hit.  But what of the main competitors as summer is ushered in and we enjoy the long days and fine weather (I'm an eternal optimist when it comes to such matters).  Will there be many hits on the slate at the end of this all-important period for Hollywood?  Or some very high-profile casualties?  No doubt, there will be many a nervous exec and studio head watching those demographics and early indicators with keen intent.
Bearing that in mind, let's take a look at 12 of the heavy-hitters which will be coming our way between now and the end of August.  I've split this blog into two.  Part 1 takes a quick look at the first six of these and Part 2 (to follow in two weeks' time) takes a look at the remaining six.  I've endeavoured to offer some predictions of my own as regards potential hits and misses.  But let's just remember that – as per William Goldman's famous maxim – in Hollywood nobody knows anything.  So I'm bound to get some things wrong too.  But here goes my best shot at it: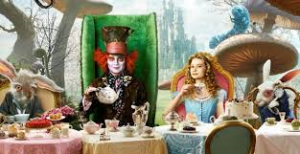 Alice in Wonderland: Through the Looking Glass (James Bobin) – May
Tim Burton's 2010 film was a hit of monumental proportions earning over a billion dollars worldwide, so the question here is can this sequel live up to expectations.  The cast is familiar with Depp, Hathaway, Bonham Carter and Mia Wasikowska all returning.  Stephen Fry and the late Alan Rickman also reprise their roles in the voice cast as the Cheshire Cat and Absolem the Caterpillar respectively.  English director James Bobin (The Muppets and Muppets Most Wanted) takes over duties behind the camera.  Expect another Disney hit, but perhaps not to the same extent as the first Alice film.  If I were a betting man, I would guess at between $800 to $900 million worldwide.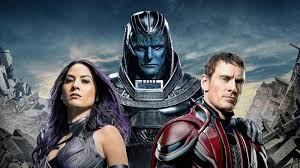 X-Men: Apocalypse (Bryan Singer) – May
This one is from the Marvel universe of course and the question we keep asking ourselves nowadays is: what film or instalment in a series might possibly deflate the Marvel bubble just a little?  Could it be those multifarious mutants by chance?  Well, personally, I hope not because the previous entry – Days of Future Past – was really enjoyable and the lead actors – McAvoy and Fassbender – are both perfectly cast.  Plus Bryan Singer is a fine director who's delivered the goods before.  This is his fourth X-Men film for the record.  I just hope the premise holds up – the whole Four Horsemen of the Apocalypse lark sounds very biblical.  Let's hope there are plenty of light touches as per previous entries.  New cast members include Olivia Munn and Oscar Issac.  Will just fall short of the billion mark worldwide methinks.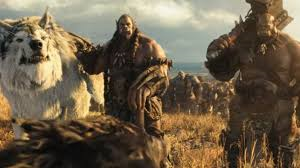 Warcraft (Duncan Jones) – June
This is Duncan Jones's third feature behind the camera and he already has a fine credit rating with the excellent Moon and the somewhat overrated Source Code.  Warcraft is based on the video game series of the same name and the novels set in Azeroth.  It was originally due to be released in December 2015, but was prudently moved back on account of its potential clashing with a certain space opera (you know very well which one I'm referring to).  Lets hope that particular decision works out for David Bowie's eldest and his collaborators.  Post-production has reportedly lasted 20 months, so one assumes the effects and visuals will me more than up to scratch.  The cast list though would be a concern for me.  There seems to be a dearth of very well-known names in there.  And haven't we seen those blasted orcs somewhere before?  To come in at under $750 million worldwide.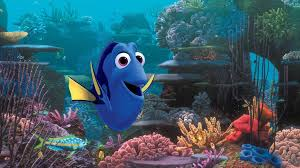 Finding Dory (Andrew Stanton) – June
Now this one I'm really looking forward to and the teaser trailer by itself is a complete charmer.  Dory – as voiced by Ellen DeGeneres – was the star of the show in Pixar's 2003 smash hit Finding Nemo, and now she holds centre court in this long-awaited sequel.  The good news also is that the great Albert Brooks returns as Marlin, Nemo's father; as does Willem Dafoe as Gill.  Expectations will be sky-high for this one.  The first film took in almost a billion dollars worldwide on a budget of $95 million.  Andrew Stanton (who also helmed previous Pixar hits A Bug's Life and Wall-E) is also a returning participant behind the camera.  Given the popularity of the first film and Pixar's overall track record, I see nothing but a colossal hit here.  Walt Disney will be raking in a lot of cash this summer methinks.  Over a billion plus worldwide.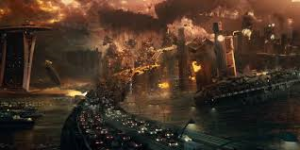 Independence Day: Resurgence (Roland Emmerich) – June
Oh dear!  Did they not repel those pesky aliens 20 years ago?  And Bill Pullman made such a patriotic speech as the president back then.  What happened?  Well, someone had the bright idea to bring Mr. Pullman and some of his fellow cast members back for another round of 'kicking E.T's butt.'  Jeff Goldblum is also returning as scientist David Levinson, but there's no sign of Will Smith.  Not surprisingly, this one is said to take place 20 years after the events of Independence Day – an Earth Space Defence has been set up, but those blasted invaders from wherever have got a message out to their cohorts.  And so expect many explosions and more destruction of iconic landmarks on earth (I wonder if they've rebuilt the White House since the last time?).  The budget for this one is $200 million so I can well imagine there will be some nervous execs in Hollywood praying for an alien smash.  It opens close enough to Finding Dory though, so the competition will be stiff.  Personally, I'm betting on the little fish to prevail.  Let's take a guess at say $800 million worldwide.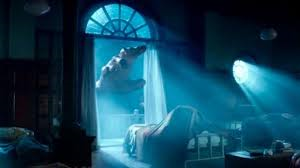 The BFG (Steven Spielberg) – July
Who would possibly bet against the combined forces of Steven Spielberg and Roald Dahl I ask.  And it's so timely and resonant as well given that later this year the centenary of the birth of the legendary author will be celebrated.  Meantime, back to matters in hand – this adaptation of Dahl's 1982 novel of the same name is actually the second such adaptation (there was a 1989 direct-to-TV version starring David Jason), and will have its premiere out of competition at the forthcoming Cannes Film Festival.  Recent Oscar winner Mark Rylance (Spielberg's Bridge of Spies) plays the jolly giant with a penchant for dreaming, and he's joined by other notables such as Rebecca Hall and Rafe Spall.  The late Melissa Mathison (E.T) wrote the script and the original score is courtesy of Spielberg regular John Williams.  This one opens a few weeks after Finding Dory and dare I suggest a giant hit – pun fully intended.  Not quite as big a hit as Finding Dory I would predict, but it should come close to the billion mark worldwide.