Summer 2016 Movie Preview – Part 2
Further on from Part 1 of my Summer 2016 Movie Preview of a few weeks ago, lets consider six more films which are to be released between now and the end of August.  There are remakes, further entries in prominent franchises, and one addition to an extended movie universe.  Sounds just like your regular summer movie diet, doesn't it?  But which of these will prosper, and which might fail?  That's entirely a matter for conjecture at this point.  So allow me to do my best (or worst) in that regard.  I'll probably get it all hopelessly wrong in any event.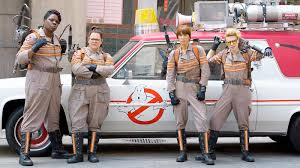 Ghostbusters (Paul Feig)
Hmmmm…I wonder.  Is this a stroke of genius or just another run-of-the-mill reboot?  The male leads of the original franchise have been replaced by Melissa McCarthy, Kristen Wiig, Kate McKinnon and Leslie Jones, but wait we do have the ubiquitous Chris Hemsworth playing their receptionist.  And also many of the cast members from the original films are reported to be appearing in cameo roles (with the exception, sadly, of Harold Ramis who passed on in 2014).  Director Feig has helmed projects starring both McCarthy and Wiig before (Bridesmaids, The Heat and Spy), and surely the special effects will be up to scratch.  But will it actually be any good?  Well, it's very hard to say.  The official trailer, released in March of this year, drew mostly mediocre reaction, with a common complaint being that there was an evident lack of humour.  And that was precisely what made the first film, way back in 1984, such a huge hit; and to a lesser extent its sequel in 1989.  So where does that place this film.  Well in a slightly dangerous position I would suggest and with a budget in excess of $150 million, the good people at Columbia Pictures will be watching the opening numbers on this one very closely.  It could be a sizeable miss.  It could fall well short of expectations.  But the sheer curiosity factor should help it along the way.  And trailers don't tell us everything about a film, do they?  Should do at least $500 million worldwide, but that might not be enough.  I don't see it coming anywhere close to a billion worldwide though.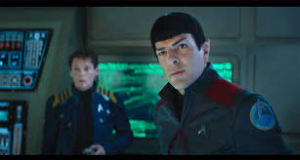 Star Trek Beyond (Justin Lin)
This one may well be a pivotal moment for the Star Trek franchise as a whole, and I certainly think it will more than determine the future of the new franchise which was first unveiled in 2009.  The good news is that the same regular cast is returning once again and we note with interest that Simon Pegg (Scotty) is amongst the scriptwriters.  But how will the new series fare without J.J. Abrams who has since tried his hand at that other not-so-small franchise?  Can Fast and Furious' Justin Lin deliver the goods.  It's a delicate operation when one considers that many hardened Trekkies did not like Star Trek Into Darkness; and then there's the small matter of catching a wider demographic overseas.  Let me throw some other statistics at you – this is the thirteenth Star Trek film in all (lucky for some let's hope) and 2016 generally marks the 50th anniversary of Gene Roddenberry's original television series.  Pressure you say?  Well just a little I reckon.  The good news is that 2009's Star Trek fared well with critics and at the box-office; and 2013's Star Trek Into Darkness performed even better in terms of its numbers.  But those expectant and demanding Trekkies are a hard sell.  The teaser trailer for this one was criticised by many of them for its use of the Beastie Boys song Sabotage.  Oh dear!  They are a pernickety bunch, aren't they?  Still though I think it should exceed the performance of Into Darkness.  Let's take a tentative guess at $600 million plus worldwide.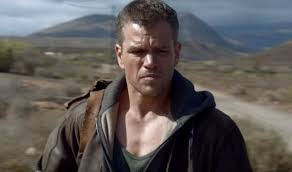 Jason Bourne (Paul Greengrass)
Jason Bourne lives!  Jason Bourne returns!  Well the good news is that after the rather flat Bourne Legacy, Matt Damon and director Paul Greengrass are back in the frame, as is Julia Stiles as Nicky Parsons.  They're joined by rising star Alicia Vikander and the ever-grizzly but great Tommy Lee Jones and Vincent Cassel.  So all of that is cause for excitement, right?  Well we certainly hope so.  The original Bourne trilogy which starred Damon was as good a stab at the action/spy/thriller genre as we've ever had (with all due respect to Mister Cruise and Mister Craig).  But it's difficult to figure where this film will fit in the overall summer schedule.  It's going up against some other notable heavyweights and its success or lack of will determine the future for the franchise.  And just consider the comments that Matt Damon made back in 2007 when he more than hinted that he would not be returning to the character or the series ever again.  Evidently, he's had quite a change of heart in the meantime.  Plus he's also a few years older now as well.  It remains to be seen how this one will perform.  With an estimated budget of $120 million it has to perform well like all other summer entries.  Personally, I see it doing solid, if unspectacular business.  Let's hope it's more in the mould of the first three, rather than the tepid fourth.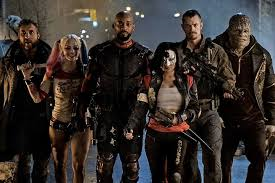 Suicide Squad (David Ayer)
The DC Universe expands even more so with this one which is intended to be the third instalment following Man of Steel and Batman v Superman: Dawn of Justice.  The premise for this one you ask?  A secret government agency actively recruits several incarcerated super villains to execute a dangerous mission in return for a pardon for their past misdemeanours.  Will Smith, Jared Leto, Margot Robbie and Joel Kinnaman are amongst the cast members.  Ben Affleck is said to feature as the Caped Crusader, just to remind us that the DC bandwagon is firmly on the march.  But will it stick is the question.  Following the critically reviled Dawn of Justice this already feels like a critical juncture in the DC masterplan.  As the man on the street knows full well, Dawn had a huge opening, but then its numbers plummeted as soon as the general public sussed the film for what it was.  Can Squad perform in its own right or might it be the biggest casualty of an already crowded summer?  David Ayer of End of Watch and Fury is helming.  Personally, I would have my doubts about this one.  It could be a flop.  It feels like danger money.  Nonetheless, Smith and Ayer are reported to have already signed up for a sequel.  Perhaps they know something we don't.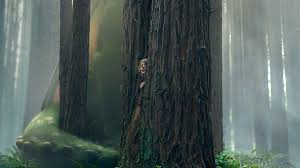 Pete's Dragon (David Lowery)
What have I said here before about Disney and their remakes?  This one is a re-imagining of the 1977 film of the same name and boasts a cast featuring Bryce Dallas Howard, Wes Bentley, Karl Urban and Robert Redford.  David Lowery of Ain't Them Bodies Saints doubles on both writing (with Toby Halbrooks) and directing duties.  The original film could hardly be described as one of Disney's best-remembered, or best-loved for that matter, so where does that position this particular reboot?  It's difficult to say, but with an August release Pete's Dragon won't be going directly up against some of the other summer's heavy-hitters, and it does certainly boast an impressive cast.  It should also benefit from its New Zealand locations and, no doubt, the CGI conceptualised dragon is bound to be impressive.  Anyone who remembers the 1977 version should take note that there are no songs in this one.  That means no 'Candle on the Water', but more action I would suspect.  Might Disney come a cropper on this one?  Unlikely I think and I see it doing in excess of $500 million worldwide.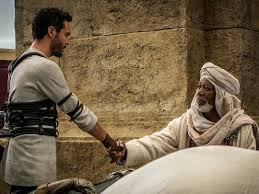 Ben-Hur (Timur Bekmambetov)
Now really!  Did they have to go and do this?  For the record, this will be the fifth screen version of the 1880 novel by Lew Wallace, but the bulk of comparisons here will be with the famous 1959 film starring Charlton Heston and Stephen Boyd and directed by William Wyler.  The central roles of Judah and Messala are taken in this one by Boardwalk Empire's Jack Huston and Warcraft's Toby Kebbell.  Some matters to fret about here – the original release date was moved back from February to August of this year and the influential Hollywood Reporter has already declared this to be a significant box-office risk.  Plus Jack Huston is hardly a household name, now is he?  Admittedly he was good in Boardwalk as Richard Harrow, the disfigured World War I veteran, but taking up the mantle of Chuck Heston is surely no small thing.  The same applies to Toby Kebbell in the role of the treacherous role of Messala.  Amongst the rest of the cast we have Morgan Freeman as a sheik who trains Judah to become a charioteer, and Brazilian actor Rodrigo Santoro as Jesus Christ.  On directing duties is Timur Bekmambetov who previously helmed, amongst others, 2008's Wanted and 2012's Abraham Lincoln: Vampire Hunter.  The prospects?  The August release should be of no harm as, with Pete's Dragon, it will avoid direct competition with some of the other studios marquee releases.  But the question that keeps coming to mind is this – is there really a place for yet another screen version of the Lew Wallace novel?  And will the CGI be overbearing?  For all of the technology and visual wizardry, the chariot race scene of the 1959 film will be hard to top methinks.  Box-office wise I think this might be carrying quite a lot of risk.  We'll know a lot more by the end of summer in that regard.  As will Paramount Pictures, the studio releasing the film.