The 91st Academy Awards – Who Will Win The Top Prizes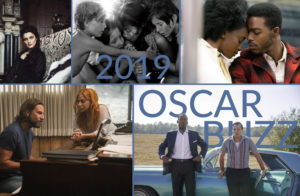 The 91st edition of the Academy Awards takes place at the Dolby Theatre in Hollywood on February 24th, 2019 and we cast our minds forward to Tinseltown's biggest night of the year and venture our predictions as regards the ten main categories.  This will be the first time in three decades that there will be no designated host and industry insiders will be watching on keenly to see how the show fares with television audiences around the world.  The big winner at the 61st Academy Awards – held in March 1989 – was Rain Man (which scooped a total of four gongs, including Best Picture and Best Actor) and it remains to be seen if any one film will dominate by securing wins in multiple categories.  My own personal feeling is that the Academy will divide out the spoils fairly evenly this year and that no single film will dominate like say a Slumdog Millionaire or The Lord of the Rings: The Return of the King.  The awards season to date suggests likely winners in the main categories, but we can always rely on one or two surprises on the night.  So let's sit back and consider those individuals who will probably be elated and perhaps disappointed when Oscar takes to the stage on the last Sunday night of February 2019.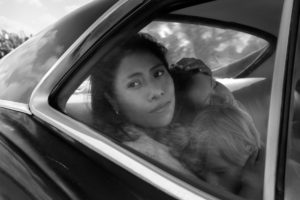 Best Picture:
Yorgos Lanthimos's The Favourite and Alfonso Cuaron's Roma currently lead the charge with a total of 10 nominations each.  They are followed closely by A Star Is Born and Vice which have eight each.  The other nominees in this category (eight in total by the way) are Marvel's Black Panther, Spike Lee's BlacKkKlansman, Bohemian Rhapsody and Green Book.  The Freddie Mercury biopic was a surprise choice for Best Motion Picture – Drama at the 76th Golden Globe Awards, but I see no possibility of it replicating its big win here.  Once upon a time Bradley Cooper's A Star Is Born appeared to be the front runner, but the musical remake has not fared well to date at the major awards shows and has slid down the pecking order.  I see no chance either for the likes of Vice, Black Panther or The Favourite which – though very well regarded – might not sit so easily with some Academy voters as recipients for the biggest prize of the night.  My prediction for this category is Roma which has picked up a number of awards including Best Director and Best Foreign Language Film at the Golden Globes and Best Film at the recent British Academy Film Awards.  Its closest rival would seem to be Green Book, which won the Producers Guild of America Award in January; however, I'm betting that Roma will hold off this challenge and prevail to win Best Picture on the night.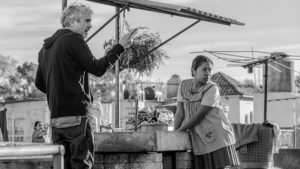 Best Director:
The introduction of the preferential voting system for Best Picture has caused more splits between Best Picture and Best Director in recent years and I predicted such an outcome last year when I opted for Three Billboards to win the biggest prize with Guillermo del Toro securing Best Director.  The Shape of Water and del Toro won on the night of course and this year I'm predicting a similarly consistent tone from the Academy with regard to their choices.  Adam McKay (Vice) and Pawel Pawlikowski (Cold War) were the surprise nominees for this category (what exactly was wrong with the tremendous work Bradley Cooper did on A Star Is Born?) and neither man has a chance of pulling off a major upset.  Yorgos Lanthimos (The Favourite) earns a deserved first nomination in this category after some stellar work over the last few years and then there is the no-small matter of one Spike Lee securing his very first directing nomination for BlacKkKlansman.  Alfonso Cuaron is the only previous winner here (for 2013's Gravity), but the Mexican director has to be considered the strong favourite once again.  To date his work on Roma has earned him a Golden Globe, a British Academy Film Award and, most significantly, the Director's Guild of America Award.  My money is on Cuaron, but do not entirely discount the possibility of a surprise Spike win if the Academy are suitably swayed by BlacKkKlansman.  It would be a surprise, but Lee is undoubtedly Cuaron's closest challenger.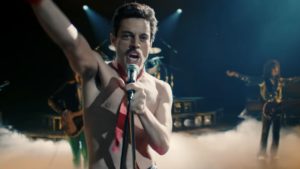 Best Actor:
The great Willem Dafoe registers his first nomination in this category following three previous nominations for Best Supporting Actor (as recently as last year for The Florida Project).  I haven't seen his performance as Vincent van Gogh in At Eternity's Gate yet, but I've little doubt that it's every bit as good as the critical kudos suggest.  Dafoe is nevertheless a long shot in this category, as is Bradley Cooper for A Star Is Born, and the race boils down to a two-way contest I think between Vice's Christian Bale and Bohemian Rhapsody's Rami Malek (with all due respects to the terrific Viggo Mortensen, I'm also discounting his chances for Green Book).  At the 76th Golden Globe Awards, held in January of this year, Bale won Best Actor – Motion Picture Musical or Comedy for his physically transformative effort as Dick Cheney, the former US vice president.  The real mover on the night though was Mr. Robot's Rami Malek who triumphed in the category for Best Actor – Motion Picture Drama.  Significantly, the actor has since added the Screen Actors Guild Award and BAFTA Award for Best Actor.  His turn as Freddie Mercury was certainly the best thing about Bohemian Rhapsody and his acceptance speeches – which have been suitably measured and articulate – will also have gone down well with Academy voters.  For me it's Malek's to lose on the night.  For the record, he is also superb in the central role of the aforementioned Mr. Robot.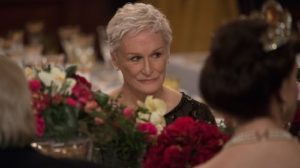 Best Actress:
Mexican actress Yalitza Aparicio has secured a nomination in this category for her film debut in Alfonso Cuaron's much-lauded Roma and she is joined on the short list by Lady Gaga (A Star Is Born) and Olivia Colman (The Favourite) who – for the record – are also securing their first acting Oscar nominations.  The only previous nominees are Can You Ever Forgive Me?'s Melissa McCarthy (nominated for Best Supporting Actress for 2011's Bridesmaids) and The Wife's Glenn Close who has secured her seventh tilt in both Actress and Supporting Actress categories.  The star of films such as Fatal Attraction and Dangerous Liaisons has won a Golden Globe, Screen Actor's Guild Award and Critics' Choice Movie Award to date and she's my strong tip here given the praise her performance has garnered and her many years in the industry.  The Academy voters will feel that – having lost six times previously – Close is due this one and I'd be greatly surprised if it went to anyone else.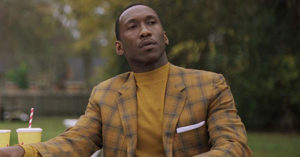 Best Supporting Actor:
The previous two winners in this particular category appear on the shortlist again and are joined by first-time nominees Adam Driver (BlacKkKlansman), Sam Elliott (A Star Is Born) and Richard E. Grant (Can You Ever Forgive Me?).  Last year's winner Sam Rockwell (Vice) looks very unlikely to repeat and Adam Driver is also a long shot in my book despite his fine and highly likable performance in BlacKkKlansman.  A Star Is Born has lost most of its early pre-awards momentum and this will not have helped the cause of Sam Elliott in spite of his veteran status and popularity within the industry.  The race here essentially comes down to Mahershala Ali for Green Book and Richard E. Grant for Can You Ever Forgive Me?  Ali won this award as recently as the 89th ceremony (for Moonlight) and remains the current favourite to triumph once again for the Peter Farrelly-directed film; he's won a BAFTA, a Golden Globe and a Screen Actors Guild Award for his turn as the classical and jazz pianist Don Shirley.  The only thing which significantly militates against his chances is the recency of his win for Best Supporting Actor – two years, after all, is not a long time in Academy history.  Based on his wins for Green Book to date, I think Ali will just about shade it here, but watch out for a not-so-very big surprise in the form of Richard E. Grant who was terrific in Can You Ever Forgive Me?  The Withnail and I actor could also be relied upon to deliver one of the best acceptance speeches of the evening.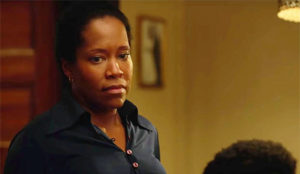 Best Supporting Actress:
There are two previous winners in this category – Emma Stone for Best Actress for 2016's La La Land and Rachel Weisz for Best Supporting Actress for 2005's The Constant Gardener.  They are joined on the shortlist by first-time nominee Marina de Tavira for her performance in Roma and also by Amy Adams for her role as Lynne Cheney in Adam McKay's Vice.  This is Adams's fifth nomination for Best Supporting Actress and she must feel that she will be due a win one fine day.  It seems unlikely this year as Regina King is currently the favourite having won the Golden Globe award for her performance as the robust Mom in If Beale Street Could Talk.  The Californian-born actress, who has featured in films such as Jerry Maguire and Ray, is marginally ahead of the chasing pack at this moment in time, but let's bear in mind the fact that the Best Supporting Actress category has thrown up some genuine surprise winners over the years.  Tavira and Stone are long shots, but either Weisz or Adams might yet have a say.  I'm shading it for King, but certainly not disregarding the chances of a shock either.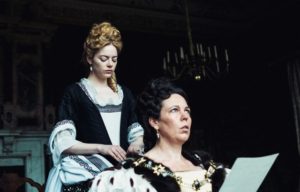 Best Original Screenplay:
The veteran writer Paul Schrader (Taxi Driver, Raging Bull) has finally garnered his first career Oscar nomination for First Reformed (which he also directed incidentally) and he's joined on the list by the ubiquitous Alfonso Cuaron (Roma) and Adam McKay (Vice).  McKay has previously won the Oscar for Best Adapted Screenplay for 2015's The Big Short and Cuaron – as we know – is a previous Best Director winner for Gravity.  This category appears to come down to the writers of Green Book (Nick Vallelonga, Brian Currie and Peter Farrelly) and those of The Favourite (Deborah Davis and Tony McNamara).  It's closely contested between these two I would suggest, but I'm going to tip The Favourite to win on the night.  The period piece recently won Best Original Screenplay at the BAFTAs and I think it just about has enough to repeat here.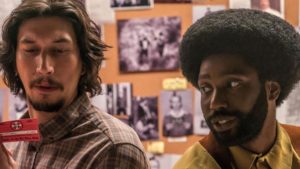 Best Adapted Screenplay:
There are a few previous winners here including director Barry Jenkins (If Beale Street Could Talk) who won this particular category as recently as two years ago for his work on the screenplay of Moonlight alongside Tarell Alvin McCraney.  Eric Roth – who co-wrote the script for A Star Is Born with Bradley Cooper and Will Fetters – is also a previous recipient for his adapted screenplay for 1994's Forrest Gump (remember that?).  Of even greater import is the collective work of Joel and Ethan Coen who are nominated in this category this year for The Ballad of Buster Scruggs.  The famous brothers have won for both Best Original Screenplay (1996's Fargo) and Best Adapted Screenplay (2007's No Country for Old Men) and with a total of 14 nominations between them in various categories over the years, there's no doubting their pedigree.  The race in this instance comes down to a contest between the writers of Can You Ever Forgive Me? (based on the memoir of Lee Israel) and BlacKkKlansman (based on the memoir of Ron Stallworth).  I'm predicting a win for the writers of the latter film whose number include the aforementioned Spike Lee.  The candid writer-director previously earned an Oscar nomination for Best Original Screenplay for 1990's Do the Right Thing and this would represent a first golden statuette for him.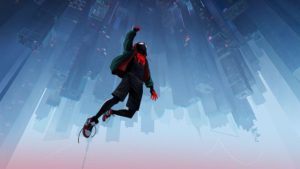 Best Animated Feature Film:
Since its inception way back in 2001, the Best Animated Feature Film Academy Award has been dominated by Pixar Animation Studios (which – for the record – have won impressively on nine occasions out of a total of 17 years).  It's of no great surprise that they are represented in the category once again by last year's Incredibles 2 (a sequel to 2004's The Incredibles which won this very award at the 77th ceremony).  On the shortlist also is Disney's Ralph Breaks the Internet (a sequel to 2012's Oscar-nominated Wreck-It Ralph), Isle of Dogs (a stop-motion animation feature courtesy of Wes Anderson) and Mirai (a Japanese animated adventure film).  The film to beat however is the critically-acclaimed Spider-Man: Into the Spider-Verse which, to date, has secured the Annie Award, Golden Globe Award, Critics' Choice Award and BAFTA for Best Animated Feature Film.  Co-produced by Phil Lord and Christopher Miller (The Lego Movie), it's my tip to prevail in this category.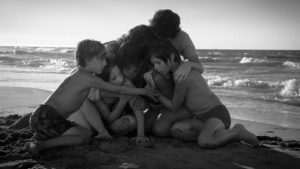 Best Foreign Language Film:
Last year's Palme d'Or winner Shoplifters (from Japan) is among the nominees and there are also places for Germany's Never Look Away and Lebanon's Capernaum.  Polish filmmaker Pawel Pawlikowski was a surprise inclusion on the shortlist for Best Director for Cold War, but the film's appearance on this particular list is certainly not and fully deserves its place.  A Pawlikowski film has previously won this category (2013's Ida), but the red-hot favourite on this occasion must surely be Alfonso Cuaron's highly-praised Roma which – to date – has won Best Foreign Language Film at the Golden Globe Awards and the British Academy Film Awards.  If it wins here – which I fully expect it to – then the chances are that Cuaron will also go on to win Best Director and Best Picture.  It could be a very good night indeed for the Mexican filmmaker and his semi-autobiographical tale of growing up in the Colonia Roma neighbourhood of Mexico City.