The Blogger's Word: Dead Poets Society and Cinema-Going Memories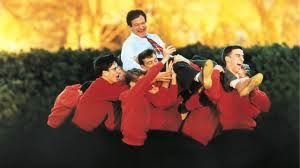 What are some of your very best memories of going to the cinema?  I recently watched Peter Weir's Dead Poets Society again (on blu-ray) and reminded myself that this was the very first film I went to see during my time at university.  I had just completed my first week in University College Dublin (UCD).  The lecture in the crowded hall of Theatre L had finished at midday that particular Friday and, searching about for something to do with the oodles of free time I was now enjoying, I settled on the darkened auditorium of Savoy 1 on Dublin's O'Connell Street as a source of diversion.  I was familiar enough with Weir's work having previously seen his excellent Amish-community crime-thriller Witness, the slightly uneven The Mosquito Coast and the two films he made with Mel Gibson, 1981's Gallipoli and 1982's The Year of Living Dangerously.  This new work of his, primarily set in a boarding school at the very end of the 1950s, positively intrigued me and the film which followed resonated on a personal level as I had just spent the previous five years of my life in one such establishment.  Dead Poets Society works quite beautifully owing to Weir's very fine and subtle direction, the performances of the boys, including Ethan Hawke and Robert Sean Leonard, the central performance of Robin Williams as the inspirational John Keating, and the funny and touching script by Oscar-winner Tom Schulman.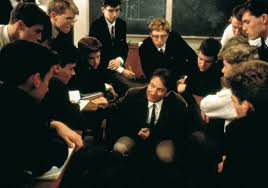 It should hardly come as a surprise to anyone to learn that the latter based his original screenplay on his experiences at Montgomery Bell Academy in Nashville, Tennessee.  Dead Poets Society incorporates a wealth of scenes and scenarios which would be familiar to many a boarding school pastman with respect to matters such as the hierarchy at play in the school itself and the various social factions inside and outside the classroom environment.  The message which Keating brings to his students is that of learning how to think for themselves and not conform to what is necessarily expected of them.  From an early point in the film we hear him employ that famous Latin aphorism Carpe diem – seize the day.  Impressed by this piece of advice, Keating's pupils react with different expressions of freedom and new-found abandon.  Robert Sean Leonard's character determines to become an actor in spite of his father's carefully-constructed plans for him.  Josh Charles's Knox Overstreet pursues the pretty girl.  The most important character in terms of this development, which Keating inculcates, however, is that of Ethan Hawke's Todd Anderson.  A diffident student by nature, Todd is really the central character of Dead Poets Society, and it's no small coincidence that Weir chooses to close the film with a shot of him standing on his desk having saluted his departing teacher with the words O Captain!  My Captain! (taken from the Walt Whitman poem on Abraham Lincoln).  In every motion picture, however silly or inane, characters develop or move to a place one might not have expected them to at the very beginning of the story.  Of all the boys in Dead Poets Society, Todd is the one who has changed the most and for the better.  That final scene still remains extremely effective to this day.  Kudos indeed to the cast and the aforementioned Mr. Weir and Mr. Schulman.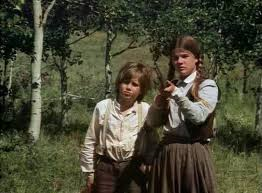 I was going to the cinema long before my boarding school days I'm happy to say and the 1970s in general was a good time to become versed in such theatrical excursions.  True perhaps that we didn't have quite the same range of films today (or technical innovations for that matter), but there were some memorable family entertainments on offer such as 1974's The Life and Times of Grizzly Adams (starring the late Dan Haggerty), 1975's The Adventures of the Wilderness Family and 1976's Across the Great Divide.  Many live-action Disney films were also receiving re-runs in Irish cinemas during this period and particular titles which stand out for me include 1971's Bedknobs and Broomsticks, 1968's The Love Bug, 1963's The Incredible Journey and 1960's Swiss Family Robinson.  There was more contemporary fare on offer too of course by way of 1977's The Rescuers, Pete's Dragon and Candleshoe, 1978's The Cat from Outer Space and 1979's The Black Hole – the latter cashing in, as it did, on the Star Wars craze of the time; little has changed in that regard it would appear.  Let's also not forget The Black Stallion of that same year which was co-produced by Francis Ford Coppola and starred Mickey Rooney and Teri Garr.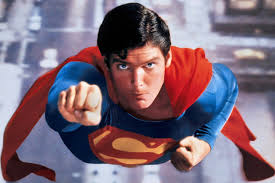 Films – and blockbusters of the day – became a little more grown-up for me with 1978's Superman: The Movie.  The Richard Donner-directed superhero flick was not just a pivotal step forward in that particular genre, but also a groundbreaking effort with respect to its integration of visual effects and spectacular set-pieces with a well-proportioned narrative.  Just consider for a moment the early scenes set on the Planet Krypton and the backstory that provides us the viewer with.  Kal-El (as he is then known at this point) is firmly established as an individual who has lost his home and straddles the world he comes to grow up in in his dual role as Clark Kent and Superman.  The Smallville section of Superman: The Movie is a particular favourite of mine owing to the ambience which is evoked by such elements as the cinematography of Geoffrey Unsworth and the score by John Williams.  There is one shot in particular here which I would draw your attention to as the young Clark Kent (played by Jeff East) determines to leave his childhood hometown and communicates this to his adoptive mother Martha (Phyllis Thaxter).  There is a glorious sweeping shot of a cornfield at dawn which is entirely in keeping with the look and tenor which Donner, Unsworth and, indeed, Williams are seeking to strike at this particular juncture of the story.  I would suggest it to any viewer as a near-perfect symbiosis of talents working in unison on a particular scene.  Other highlights include the helicopter accident scene, Superman and Lois's flight over the city to the strains of 'Can You Read My Mind?' and the climactic scene in which the Man of Steel accelerates around the earth in order to reverse the disastrous consequences of the San Andreas Fault.  Of course, one cannot re-visit this film nowadays and not feel a surge of nostalgia and sorrow for the late great Christopher Reeve.  His performance as the titular character was flawless and continues to be deeply felt to the present day with respect to the shades of humour, vulnerability and power which he brought to Superman.  I'm proud myself to have seen this film way back in 1978 for that reason alone.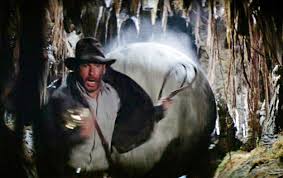 I have to say though that probably my own personal best cinema memory was going to see Raiders of the Lost Ark when it was first theatrically released in the summer of 1981.  Steven Spielberg's action-adventure film seemed like the most perfectly-realised entertainment possible to a then nine-year-old boy and little has dissuaded me from this opinion in the intervening years.  I fondly remember going to see it at the old Capitol Cinema in Thurles – the same cinema in which I saw many of the aforementioned titles.  The prologue – involving the booby-trapped temple and that rolling boulder – was something to behold, but Raiders scarcely drew breath in its 115-minute running time and delivered in all aspects of pure diversion.  It deserves the frequent accolade it gets as being perhaps the best film ever made in this genre.  A wonderful cast, the iconic Raiders theme by John Williams and a legendary director who was about to embark upon a succession of box office hits and critical acclaim following the slight blip that was his 1979 film 1941.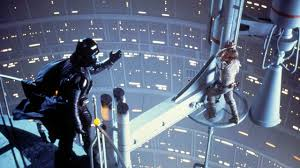 Finally, I do think it behoves me somewhat to say a little about Star Wars.  First thing I have to admit is that I've never been an aficionado in the mould of some other people that I know.  Yes, I do like the original trilogy which consisted of A New Hope, The Empire Strikes Back and, to a somewhat lesser extent, Return of the Jedi.  But I missed seeing the first one on its initial theatrical release in 1977 and only caught it eventually in 1980 when – if memory serves – the aforementioned Capitol Cinema was offering a double bill of A New Hope and the recently-released Empire Strikes Back.  As for Return of the Jedi, I caught the final installment of this particular trilogy at the Three Lakes Cinema in Killarney.  Of the three – and indeed of the series thus far – I would have to plump for Empire as being my favourite.  The middle chapter of cinematic trilogies quite often turns out to be the best and so is the case here.  The lightsaber duel between Vader and Luke – plus that now-famous reveal – was surely the highlight, but let's also recall such scenes as those which occur on the planet in the Dagobah system (involving Yoda), the introduction of Boba Fett and that wonderful final shot which takes place on Cloud City.  Ah yes!  Cinema and memories.  A great combination.  I hope you feel some smattering of nostalgia for it as well as I do.  See you soon at the movies.