The Blogger's Word: Maps to the Stars, Entourage and Hollywood Introspection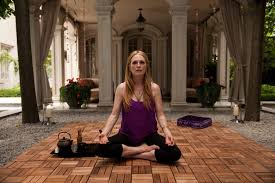 I recently watched two films about Hollywood and was reminded of how well that particular town has examined and, often, parodied itself over the years.  The films in question were relatively recent releases: David Cronenberg's Maps to the Stars (2014) and Doug Ellin's Entourage (2015).  Maps is a twisty tale of Hollywood depravity which focuses on an ageing actress who is aspiring for a part to regenerate her flagging career, and a teen actor who is making a comeback following a substance abuse problem.  There are observations throughout the film on Tinseltown as a whole and how the entertainment industry drives individuals to acts of debasement and callous morality.  Havana Segrand (Julianne Moore) is only too well aware of the fact that the best days of her career may be behind her.  She lives in a plush mansion and has hallucinations about her dead mother, who was herself a legendary movie star.  There's a faint suggestion of Norma Desmond about Havana as she occupies a world bereft of tangible human emotion.  And she's capable of some pretty mean verbal cruelty as well as Mia Wasikowska's Agatha discovers at a pivotal moment in the film.  Agatha is posturing as Havana's assistant, but, in truth, she's in town to attempt a reconciliation with her estranged family, in particular brother Benjie, the young actor who has just re-emerged from drug rehab.  Their father Dr. Stafford Weiss (John Cusack) is a TV psychologist who treats several high-profile celebrities, including Havana.  There's more venom than honey in this portrayal of Tinseltown of course (remember this is a David Cronenberg film) and even some bloodletting into the mix.  Maps explores some interesting themes apropos its setting and milieu and is well worth checking out if you have a penchant for such Hollywood introspection.  I personally enjoyed it because of its place in this very particular sub-genre of cinema.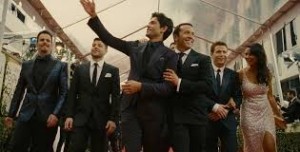 Less so I have to say with respect to Doug Ellin's Entourage the Movie.  Now, to be fair, my expectations were not very high for this one.  I saw some of the reviews when the film was released in 2015 and the main point I garnered from these was that Entourage the Movie was something akin to an extended episode of Entourage the TV show.  I watched all eight seasons of that particular series and really it was a classic case of a show that went well past its sell-by date.  Entourage started out as a bright and funny chronicle about a rags-to-riches movie A-Lister Vincent Chase (Adrian Grenier), his set of friends and their experiences in the high hills of Hollywood.  But it got very tired and formulaic towards the end and the movie did not succeed in returning the premise to its endearing roots.  Vincent got married at the conclusion of the TV show, and at the beginning of the movie his marriage has crashed after a mere nine days.  Like Havana and Benjie he wishes to re-ignite his career somewhat and asks that he direct his next project.  His former agent Ari Gold (Jeremy Piven, still the best thing about this just as he was in the series) is now a studio head and accedes to his former client's rather audacious request.  When the subsequent production goes over budget heads are on the line, including Ari's as he travels to Texas for additional funds from the picture's co-financiers.  Take it from me that Entourage the Movie is not a very good one as its critical reception suggests, but, again, it is of some interest in respect of its portrayal of the goings-on in the film world.  And there is the usual plethora of cameos by celebs and movie kingpins which worked so well on the show.  But I could live without a sequel I have to say.  I think Vinny and the other boys have taken this thing as far as it will go.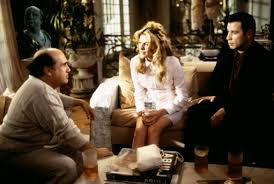 Such small criticism aside though, I have to readily admit a personal predilection for this particular sub-genre of movie.  Hollywood is of great fascination to me and there's often nothing better than a Hollywood tale that looks in on itself.  And there's been some terrific films over the years which have sought to explore and elucidate the whole Tinseltown thing.  In the 1990s we had films such as Tim Burton's nostalgic and witty Ed Wood (1994) with Johnny Depp portraying the infamously inept filmmaker.  The great Martin Landau was an absolute delight as the washed-up Bela Lugosi.  Ed Wood was a touching film in its exploration of the relationship between the eternally optimistic titular character and the drug-addicted older man, but there were also so many wonderful allusions to the film-making techniques (or, often, lack of) as employed by the director.  Get Shorty (1995) on the other hand was a much slicker piece by far and set in a more contemporaneous world.  Adapted from the Elmore Leonard novel of the same name, Get Shorty told of loan shark Chilli Palmer's (John Travolta in flying form at the time following his Pulp Fiction-inspired resurrection) navigation of the star-studded world as he arrives in LA to collect a marker debt from B-movie producer/director Harry Zimm (Gene Hackman).  Chilli gets a liking for the town and the industry itself as he befriends Harry and scream queen Karen Flores (Rene Russo).  Get Shorty is nicely paced, full of humorous twists and offers a well-observed amalgam of the gangster and celebrity world.  Chilli even gets to wrestle with a stunt man by the name of Bear (played by the late James Gandolfini).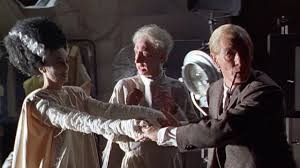 With respect to the 1990s, I have to mention Robert Altman's The Player (1992) here too.  That, if anything, is one of the more savage and biting portrayals of the industry and the particular individuals who inhabit it.  There is satire and in-jokes aplenty in The Player from its opening long tracking shot in which the even more famous one from Orson Welles's Touch of Evil (1958) is referenced.  And the allusion to Joe Gillis (the character played by William Holden in Sunset Boulevard) is entirely in keeping with this vein of Hollywood introspection.  The 1990s also provided us with Bill Condon's Gods and Monsters (1998), an affectionate portrayal of Frankenstein director James Whale (a superb Ian McKellen) as he contemplates the past glories of his career and his impending mortality.  Mortality played a pivotal role in the Coen Brothers Barton Fink (1991) as well in which a critically-acclaimed New York City playwright discovers that the factory of dreams (Hollywood of the early 1940s in this case) is not quite the fertile ground for creativity he was hoping it would be.  There are various Coen twists and motifs involving ablaze hotels and dead bodies in bed.  At the film's conclusion Barton (John Turturro) even happens upon the scenario from the picture hanging in his hotel bedroom.  The Coens conceived this one whilst suffering from writer's block on another project of theirs, namely Miller's Crossing.  A nice piece of writerly improvisation there I would suggest.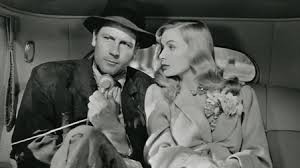 Gazing further back we've had some other terrific pictures about Hollywood as well such as the above Sullivan's Travels from 1941.  Preston Sturges was in a rich vein of form when he made this particular satire concerning a famous movie director John L. Sullivan (Joel McCrea) who decides to immerse himself in the world of the downtrodden in order to research his new project tentatively titled as O Brother Where Art Thou?  Things don't go according to his plans, but he does discover the restorative power of laughter at the film's end and determines to make a comedy as his next project.  Projects and story-lines are very much the flavour of Vicente Minnelli's somewhat undervalued The Bad and the Beautiful (1952).  The great Kirk Douglas plays Jonathan Shields, a movie producer who, through graft and gain, has succeeded in alienating co-workers and friends around him.  But there is an allure to his character in spite of his personal shortcomings, just as the draw of the Hollywood world he inhabits.  This is most readily suggested in the film's final scene as the other main characters listen in on the premise of his next project.  Shields is effectively the industry personified: often cold and calculating, but, nonetheless, charismatic and never anything less than absorbing.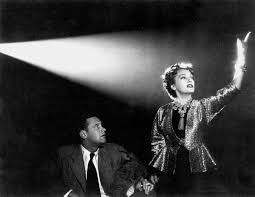 I come finally to the mother and father of them all as far as I'm concerned and that is Billy Wilder's unequalled Sunset Boulevard (1950).  Sunset is not just a great Hollywood satire, and part film noir, but is also one of the great motion pictures of all time, and I'd highly recommend it to anyone who hasn't already seen it.  The story you will be familiar with in which a screenwriter Joe Gillis (William Holden) happens in upon the mansion of a faded movie star Norma Desmond (Gloria Swanson) whilst evading repossession goons.  The surreal world in which Norma has cocooned herself is suggested from the get-go as a funeral for her pet chimp is taking place.  Quite soon Joe discovers many other disturbing facts about the former movie starlet as well, such as her suicide bids, fake fan mail and growing affection for him.  He is constantly treated to screenings of her silent films with Max the butler (director Erich von Stroheim) as the projectionist.  Here is one of a number of in-jokes and delightful introspection which pervades Wilder's masterly movie.  Cecil B. DeMille and Hedda Hopper turn up in small roles playing themselves.  Norma's bridge-playing buddies include screen greats such as Buster Keaton and H.B. Warner.  One of the films Joe and Norma view is in fact a silent movie of Gloria Swanson's from the 1920s titled Queen Kelly which was in part directed by von Stroheim himself.  Need I go on?  Time Magazine rightfully described this one as, 'Hollywood at its worst as told by Hollywood at its best.'  No more do I feel I need to add to this.  Except to say – see it!  see it!  see it!  Am I overstating here somewhat?  Methinks so, but also check out some of the other films I've mentioned above.  Enjoy and, as always, see you at the movies!