The (not so) Greatest Show On Earth – 12 Films That Should Not Have Won Oscar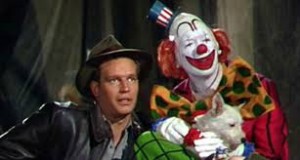 Ok here's the science bit first.  The Best Picture award was first given out in 1929 for films released in the 1927/1928 season.  It wasn't called Best Picture way back then, but, rather, started out as the Academy Award for Outstanding Picture.  Over the course of the following years the name changed a few times – the Academy Award for Outstanding Production; the Academy Award for Outstanding Motion Picture; and the Academy Award for Best Motion Picture.  Since 1962, it's simply been known as the Academy Award for Best Picture.  In the 1930s and the first half of the 1940s multiple nominees were allowed in this category (8 to 12 films were typically nominated).  Then, from 1944, the number of nominees was restricted to five.  Now unless you've been living in a cave for the last few years, you'll realise that the number of nominees for Best Picture can be as many as ten.  This expansion was permitted from 2009 when ten nominees graced the exclusive circle.  The Academy, in its wisdom, amended this ever so slightly two years later when it decided the number of nominees could be anywhere between five to ten.  The exact number is contingent on a system that I struggle to understand, so I'm not even going to try to explain it.  Interestingly enough though, since this time, the number of nominees has never actually hit the maximum ten figure in any one year.  Generally it's averaged either 8 or 9.
The science bit over with, the question I'm asking here is quite straightforward: Is the Best Picture actually the best picture of the year?  Do the Academy always get it right?  Are they infallible in their eventual choice?  Has the passage of time lent weight to those they have elevated?  Are they all timeless classics that will never date, never jarr, never seem hollow to us the viewing public?  The answer to these questions is, in short, no.  The Academy have often got it wrong.  Fine margins on occasion.  Glaring errors intermittently.  There have been some years when the list of nominated films was so weak that you have to feel their pain given the sheer paucity of quality.  But such sympathy evaporates quickly if you consider the sins of omission over the years.  I mean did none of them see Some like It Hot when it was first released?  Or how about John Ford's best film (and the best Western ever made) The Searchers?  Did Singin' In The Rain disagree with them for some unknown reason?  I could go on.  Instead of dissecting the never-rans (of which, regrettably, there are many) I've decided to look at films which won in a year when, for me at least, there were better choices on the ballot paper for the Academy members.  Before anyone takes exceptional offence to some of the twelve films I've listed here, let me make this important qualification.  I'm not for a second suggesting that any of these respective films are bad per se.  I've seen them all at least twice over the years and, believe me.  I would not sit through something twice if I considered it to be absolutely noxious.  I've seen a few of those in my time, believe me.  Life is too short.  But here are twelve choices the Academy has made over the years and I wish to question the credibility of some of their decisions.  Particularly in light of what else was on offer those certain years.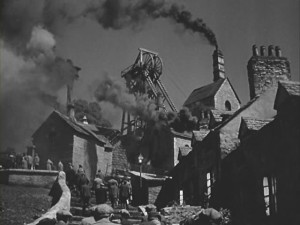 How Green Was My Valley (1941) (14th Awards)
John Ford had won the Best Director award the year previous to this for the much weightier The Grapes of Wrath and he repeated his win in this category, as well as the film taking the top award.  The adaptation of Richard Llewellyn's novel about a Welsh mining community is most notable now perhaps for giving breakthrough opportunities to Maureen O'Hara and a young Roddy McDowall, as well as a deserved Best Supporting Actor Oscar for Donald Crisp, but just consider two of the alternatives on the list this particular year (it was still an expanded field at this time remember) – John Huston's directorial debut The Maltese Falcon (the best film noir of all time) and the landmark quasi-biographical Citizen Kane directed by the once and future wunderkind Orson Welles.  Welles, incidentally, scored four nominations for himself as producer, actor, director and screen writer.  He converted only one of these four into a win (Best Original Screenplay which he shared with Herman J. Mankiewicz) and Ford's film won five.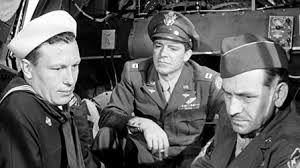 The Best Years of Our Lives (1946) (19th Awards)
World War II had just concluded and it's easy to understand why the Academy plucked for this one – a story of three returning veterans and their attempts to adjust to life on the home front.  Add to this the fact that one of the actors, Harold Russell, was himself a real-life veteran of the conflict who'd lost both hands during the making of a training film for the war.  Russell went on to win a Best Supporting Actor Oscar and also received an honourary Oscar for his efforts – he's in fact the only actor ever to win two Academy Awards for the same performance.  Elsewhere, the film also captured awards for William Wyler (Best Director) and Fredric March (Best Actor).  It was a timely film.  It was expansive in its themes and sentiments and , most of all, it rang through for so many individuals and their families alike.  But there was a certain Frank Capra offering on the list that year called It's a Wonderful Life and who among us have seen The Best Years of Our Lives more times than that enduring classic.  We have TV to thank for that of course.  It rescued Capra's film and, subsequently, immortalised it.  And hey, It's a Wonderful Life also had many references to WWII.  The Academy got it wrong here.  Life was, and still is, a better film than Lives.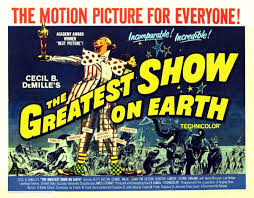 The Greatest Show On Earth (1952) (25th Awards)
The Academy probably felt they owed the great Cecil B. DeMille a lifetime Oscar after a long and auspicious career in both silent films and talkies.  They seized the opportunity by awarding his big circus film the top award this particular year.  Cecil took home a gong as the producer of the film.  It also won the now defunct Best Story award.  The interesting thing here though is that they chose not to award him the Best Director award.  Instead, John Ford won his fourth award in this particular category for the Quiet Man (with four Best Director Oscars he still holds the all-time record).  So The Quiet Man was on offer – we know this much.  And there was also High Noon, but its anti-McCarthyite politics may well have militated against it in the final analysis.  And what of Singin' in the Rain which was omitted from the list entirely (ok ok, I promised I wouldn't do sins of omission).  Greatest Show for the record has the lowest number of Oscar wins for a Best Picture – in total it posted only two.  It also has one of the lowest spots on Rotten Tomatoes for a Best Picture winner.  Perhaps not so great after all.  For my money DeMille's subsequent The Ten Commandments was a lot greater.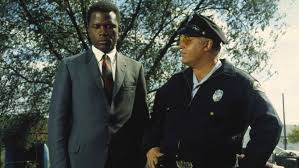 In The Heat of the Night (1967) (40th Awards)
The Academy had an opportunity this particular year to award the terrific Bonnie and Clyde, a film that truly represented the New Hollywood in all its glory.  Bonnie and Clyde was in fact ahead of its time.  It heralded a new approach, a nouvelle vague, in Hollywood which would usher in a young and talented band of filmmakers in the late 1960s and 1970s, including Spielberg, Friedkin, Bogdanovich, Scorsese and Coppola.  Also on offer this year was The Graduate – Dustin Hoffman's seminal breakthrough film which netted Mike Nichols a Best Director Oscar.  But when all was said and done, the Academy plucked for In The Heat of the Night which, although weighty in the themes it explores (racist tension in a small Mississipian town), is a fairly forgettable film today.  Two sequels starring Sidney Poitier did follow though attesting to its popularity at the time.  And it gave that great actor his iconic line – 'They call me Mister Tibbs!'  But there's not much heat generated by it today I think.  Those young bank robbers really should have won.  They was robbed!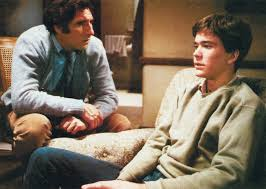 Ordinary People (1980) (53rd Awards)
Now this is a difficult one because I really do admire Robert Redford's directorial debut.  The actor-director is in a very exclusive group of directors who won the Best Director gong for their very first effort behind the camera.  There are also some excellent performances in here – Mary Tyler Moore and Judd Hirsch were both nominated in their respective categories.  Donald Sutherland is also in career-best mode.  And the young Timothy Hutton (pictured above with Hirsch) won the Best Supporting Actor Oscar for his sensitive portrayal of the disturbed Conrad Jarrett.  But (and forgive the pun) just consider what else was in the ring this year.  Martin Scorsese's masterpiece Raging Bull which deservedly won Robert De Niro his one and only Best Actor Oscar to date.  And there was also David Lynch's masterful, and incredibly moving, The Elephant Man.  Nuff said I think.  Ordinary People was good, but, compared to those two films, it was not extraordinary.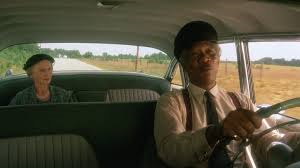 Driving Miss Daisy (1989) (62nd Awards)
This was the year when you could have argued for any of the other four nominated films to win and I would not have disagreed with you.  Driving Miss Daisy is lovely to look at and Jessica Tandy (Oscar winner at 81) and Morgan Freeman (nominated) are on impeccable form.  But here's the rub – and it's significant – the film's director Bruce Beresford was not even nominated.  Remember how Billy Crystal made a joke of it at the ceremony that year referring to it as, 'the film that apparently directed itself.'  Oliver Stone won Best Director for Born on the Fourth of July.  That had a greater claim on the top award.  As too did Dead Poets Society, Field of Dreams and My Left Foot.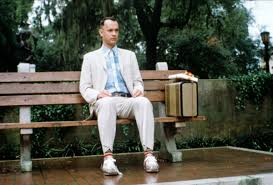 Forrest Gump (1994) (67th Awards)
A number of much superior films got Gumped this particular year.  Lets not forget Quiz Show was amongst them.  As was Tarantino's Pulp Fiction – which had triumphed at Cannes the year previous.  Quentin did get to take home Best Original Screenplay, but it was no more than a consolation prize.  For the record, the much overrated Four Weddings and a Funeral was also on the list this year.  And what rounded it out you ask – well, actually, the film that should have won – The Shawshank Redemption, an entry that just gets better and better with each viewing.  But the Academy had made up its mind on this one from a long way out, and their vision was near-sighted.  The slow-witted man from Alabama came and conquered.  Tom Hanks won a consecutive Best Actor Oscar in the process.  Along with Spencer Tracy he is the only male actor to have achieved this considerable feat.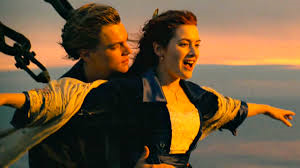 Titanic (1997) (70th Awards)
There was absolutely no way the James Cameron-helmed epic romance was going to lose this year of course.  It received a whopping 14 nominations in total (tying with All About Eve) and converted an eventual 11 of these (a joint record holder with Ben Hur and The Lord of the Rings: The Return of the King).  Interestingly enough though it did not receive a Best Original Screenplay nomination.  There's a reason for that – just watch the film again and you'll see what I mean.  Cameron famously proclaimed himself 'King of the World' as he accepted his award for directing the three hour plus disaster movie.  But had he not seen some of the better films on offer this year?  Had the Academy?  There was Good Will Hunting, As Good as it Gets and, most especially of all, Curtis Hanson's marvellous L.A. Confidential.  Apparently they all missed that one and then some.  Leo and Kate both went on to better things.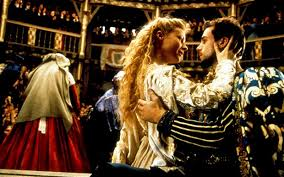 Shakespeare In Love (1998) (71st)
Was this the Oscar that Harvey (Weinstein) bought?  It would certainly seem to be the case because Miramax was undoubtedly at the height of its powers at the time and was signaling new directions in terms of publicity and juggernaut campaigning.  Saving Private Ryan had seemed a near-certainty for much of the season, but it was pipped at the post in the end on Oscar night.  Other nominees included The Thin Red Line and Life is Beautiful.  Spielberg did take some consolation in his Best Director Oscar (his second in the 90s along with Schindler's List).  But check out a photo of him at a post-ceremony party that same night and his glum expression speaks volumes of what he thought about it all.  Miramax trounced Dreamworks on this particular occasion.  And The Bard prevailed in the process.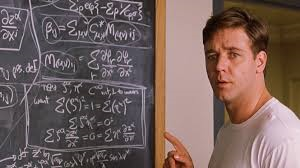 A Beautiful Mind (2001) (74th Awards)
Ron Howard's biographical drama based on the life of mathematician John Nash was a so-called worthy film given its depiction of the latter's life-long struggle with paranoid schizophrenia.  Russell Crowe should have won a consecutive Best Actor award in the process, but his behaviour during the awards circuit season ultimately damaged his chances.  Jennifer Connelly did win for Best Supporting Actress.  Howard also prevailed as Best Director.  But – come on folks – have a look at the ballot paper for this year.  Its entries included In The Bedroom, Gosford Park and The Lord of the Rings: The Fellowship of the Ring.  They were all better than Mind surely.  As was Moulin Rouge for that matter.  A slight travesty if you ask me.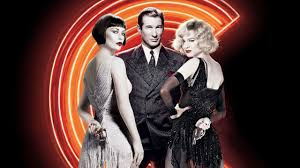 Chicago (2002) (75th Awards)
Chicago became the first musical to win Best Picture since Oliver! in 1968.  In doing so it beat out competing entries such as Gangs of New York (Scorsese in ho-hum form) and The Lord of the Rings: The Two Towers (the best of that particular trilogy by some distance in my humble estimation).  But, more to the point, The Pianist.  It won a Best Director award for Roman Polanski and Adrien Brody stunned many (including Hallie Berry) when he took Best Actor.  In all fairness Chicago is not a bad musical.  But is it a vintage musical I ask you and was it really the Best Picture this year?  Catherine Zeta Jones scooped a Best Supporting Actress Oscar for her efforts.  Also it features a perhaps career-best performance from Richard Gere.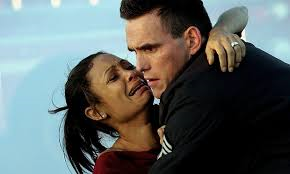 Crash (2005) (78th Awards)
This is the one that really raised eyebrows in recent years and has been described in some quarters as the worst voting decision in Academy history.  Writer-director Paul Haggis was himself very forthright in a recent interview when he simply declared that it wasn't the best film of that year and that he personally won have voted for one of the other nominees.  Ang Lee won Best Director for Brokeback Mountain and homophobia was touted at the time as a key reason why the conservative Academy shot down his film for the top honour.  That's probably not the reason in fairness and it may well be the case that Crash simply sneaked in at the eleventh hour.  Also consider the fact that it was set in L.A., and that, as a fairly good ensemble piece, it probably attracted a lot of votes from the acting corp.  But as a Best Picture winner it seems unlikely to stand the test of time.  Munich, Capote and Good Night, and Good Luck were the other nominees on the list this year.  The Academy's eventual choice did seem to crash and burn considering the initial, and derisive, reaction its win received.
Ok folks, that's enough from me.  Do you agree, disagree with some of my choices?  Are there others you might wish to suggest?  Any sins of omission or inclusion?  Drop me a comment and let me know.