Top Ten Films of 2016
As we prepare to bid a fond farewell to 2016 in the coming weeks, let's consider what were the best films on general release in Irish cinemas during that period of time.  I emphasise that latter part about general release in Irish cinemas by the way as I'm well aware that some of the selections below include films which went on release in the American market in the latter stages of 2015 in order to qualify for Oscar consideration and other such things.  But whether they are designated 2015 or 2016 films, here are my ten favourites as I saw them at the cinema this year.  I list them in alphabetical order and not in terms of any particular preference.  See if you agree.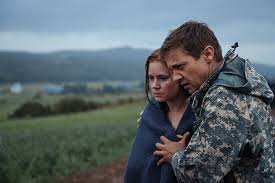 Arrival (Denis Villeneuve)
Terrific and atmospheric science fiction story from the in-form Canadian director Denis Villeneuve, this makes my list for several reasons, not least the central performance of Amy Adams and accompanying score courtesy of Johann Johannsson.  Like the visiting heptapods in the film, Arrival has a complex language all of its own, and an especially resonant ending which preaches the message that life choices must be embraced even if one has a foretaste of future implications.  One of the best of this particular genre in years.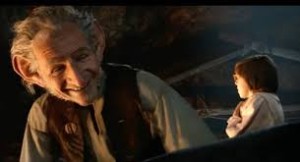 The BFG (Steven Spielberg)
Spielberg's adaptation of the much-loved Roald Dahl classic may have disappointed at the international box office, but its beautifully crafted realisation and production here set it apart from many other family entertainments this year.  Mark Rylance was perfectly cast as the titular gentle giant and his performance was perfectly complemented by the feisty Ruby Barnhill.  The cinematography of Spielberg regular Janusz Kaminski was of a particularly high order and it was also good to see the return of John Williams to scoring duties for his favourite director.  The breakfast scene at Buckingham Palace, replete with whizzpoppers, was an absolute blast.  Dahl himself would have approved.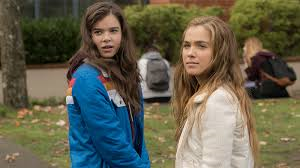 The Edge of Seventeen (Kelly Fremon Craig)
This teen-angst comedy-drama is still playing at cinemas and I would advise everyone to go and see it, particularly, perhaps, troubled adolescents and their stressed-out parents.  The superb Hailee Steinfeld plays Nadine, an imperfect heroine for this age of social media and vacillating states of mind.  Woody Harrelson also excels as one of her high school teachers.  The script and direction of Kelly Fremon Craig is both respectful and lighthearted in relation to its not unimportant subject matter.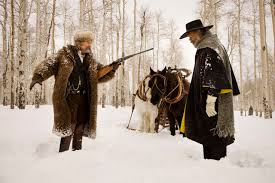 The Hateful Eight (Quentin Tarantino)
Tarantino's hybrid western was certainly not for everyone, but I personally enjoyed its deliberate pacing and lengthy sequences of narrative and character exposition.  Plus it had a great cast which included Kurt Russell, Samuel L. Jackson, Jennifer Jason Leight and the wonderful Walton Goggins.  Ennio Morricone finally nabbed a competitive Oscar for his score.  The cinematography of Robert Richardson was both expansive and gritty in its scope.  The whole ruse surrounding the so-called Lincoln letter was an absolute hoot as well.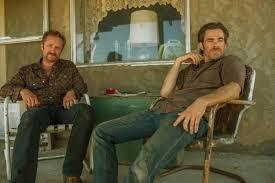 Hell or High Water (David Mackenzie)
This is one of the leading contenders for film of the year in my estimation.  Top-notch performances from Chris Pine and Ben Foster as the brothers intent on saving their family farm by way of a spate of bank robberies.  The great Jeff Bridges emotes world-weary and crusty to wonderful effect.  Taylor Sheridan's tight script examines a fundamental malaise at the heart of the American dream.  David Mackenzie's direction is astutely aware of the post-crash milieu it inhabits.  Kudos all round to the cast and personnel behind the camera.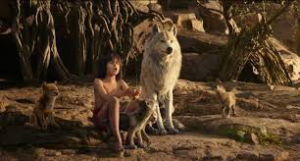 The Jungle Book (Jon Favreau)
The House of Mouse is currently re-adapting many of its animated hits from yesteryear and transforming them into winning live action entities.  Such was the case with Jon Favreau's film from April which stands as one of the biggest commercial hits of 2016.  Never mind that Neel Sethi was a tad bland as Mowgli, he was supported by a strong voice cast of veteran actors which included Scarlett Johansson as Kaa the python, Idris Elba as Shere Khan the loathsome tiger, Ben Kingsley as Bagheera the wise panther and Bill Murray as Baloo the honey-fixated indolent bear.  Christopher Walken practically stole the show with his spirited rendition of I Wan'na Be Like You.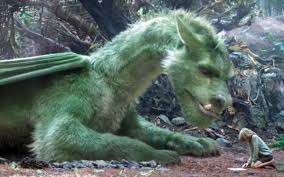 Pete's Dragon (David Lowery)
Another Disney re-imagining, this one was even better and more deeply felt than The Jungle Book, and yet it came nowhere close to the success enjoyed by that latter film.  The question is why.  How come?  Everything about David Lowery's remake of the 1977 original was rich and textured from its wonderful cast (Robert Redford and Bryce Dallas Howard included) to the loveable behemoth that was Elliot himself.  Children's film of the year and yet , rather sadly, many of them missed it on general release.  Grab it on DVD for Christmas viewing.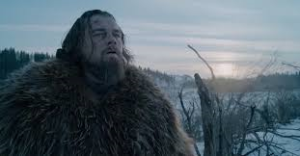 The Revenant (Alejandro G. Inarritu)
This was a pretty harrowing watch and 156 minutes of excruciating misery was hard for many an audience member to take, but it repaid a viewing in terms of its stunning photography by the Oscar-winning Mexican cinematographer Emmanuel Lubezki.  His compatriot director Inarritu became only the third person in Oscar history to win back-to-back gongs in that respective category.  Leo also finally won his first Oscar for his Hugh Glass, a frontiersman left to die by his group in an unforgiving terrain.  The ubiquitous Tom Hardy mumbled to good effect as the dastardly Fitzgerald.  Leo, apparently, got to eat raw meat as part of his actor's method.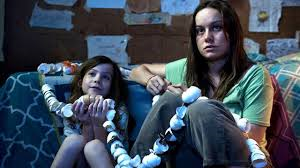 Room (Lenny Abrahamson)
Brie Larson and Jacob Tremblay found themselves in a very different and much more constricted type of plight in Lenny Abrahamson's much-lauded drama.  Adapted from her novel of the same name by Irish-Canadian writer Emma Donoghue, this was one of the most uplifting screen stories of the year and deserved the high praise it attracted.  Larson won the Best Actress Oscar for her mother-in-captivity performance which extends even as she and her son are freed from the titular space.  The exceptional Tremblay should at the very least have received a nomination in the Best Supporting Actor category.  Director Abrahamson's career went up a few notches following this.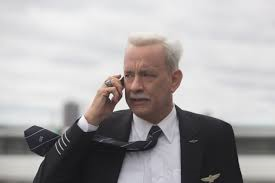 Sully (Clint Eastwood)
The 86-year old one-man industry that is Clint Eastwood continues to enrich American cinema with entries such as this one.  Tom Hanks is note-perfect as the modest Sully of the title, a pilot who landed an Airbus on the Hudson River in January 2009, saving all 155 souls on board in the process.  In the aftermath of his heroics, he has to deal with PTSD and the furrowed brows of investigators from the NTSB.  Aaron Eckhart and Laura Linney are in support, but this is Eastwood and Hanks's film all the way.  Just don't expect to see it as part of an in-flight entertainment package anytime soon.