Top Ten Films of 2017
As 2017 draws to a close, we look back at the films we've seen and reviewed this year and select our ten favourites.  Here are mine in alphabetical order: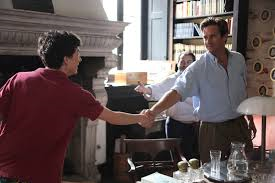 Call Me by Your Name (Luca Guadagnino)
Terrific and tender coming-of-age story set in Italy in 1983 which has deservedly garnered critical acclaim for the treatment of its subject matter and wonderful performances.  In supporting roles Armie Hammer and Michael Stuhlbarg have never been better.  The film however belongs to young Timothee Chalamet in the lead.  Director Luca Guadagnino tugs on those emotional heart strings with a resonant depiction of what first love means and entails.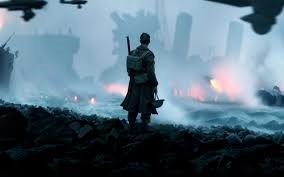 Dunkirk (Christopher Nolan)
Christopher Nolan's concise war film portrayed the famous evacuation of 1940 from three different perspectives and was also notable for its epic sweep which did not centre on any one character among its ensemble cast.  The practical effects and employment of thousands of extras was especially welcome in this heavily inundated age of CGI.  Could well win many of the top prizes as awards season kicks into life.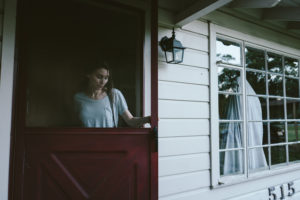 A Ghost Story (David Lowery)
Not a ghost story in the sense most people might imagine, but rather a poignant and purposeful exploration of life, mortality, love and loss.  Oscar winner Casey Affleck spends most of the film attired in a simple white sheet.  Rooney Mara has a suitably weighed-down expression for much of the narrative.  Will Oldham turns up as a somewhat pompous prognosticator.  David Lowery's film shifts with respect to its timeline and reminds us of how universal its themes are.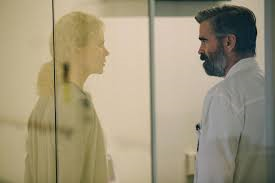 The Killing of a Sacred Deer (Yorgos Lanthimos)
Yorgos Lanthimos's new film will not appeal to all tastes, but I just loved its dark themes and Kubrick-like touches and undertones.  Nicole Kidman and Colin Farrell are on fine form as the married couple whose children are beset with a mysterious and unexplained ailment.  Love/Hate actor Barry Keoghan is suitably chilly as the malevolent force in their predicament.  Atmospheric and not to be ignored.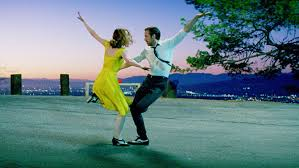 La La Land (Damien Chazelle)
It famously missed out on the Best Picture Oscar in bizarre circumstances, but Damien Chazelle's musical romance was surely one of the crowd-pleasers of the year.  Ryan Gosling and Oscar-winning Emma Stone excelled in the lead roles and were appropriately gung ho also when it came to the dance routines.  Composer Justin Hurwitz was one of the stars behind the camera and deservedly won two Academy Awards for Best Original Score and Best Original Song.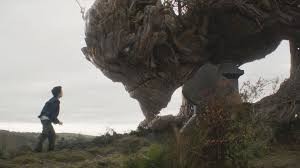 A Monster Calls (J.A. Bayona)
Surely the tearjerker of the year, this absolutely splendid fantasy film told the story of a young boy's coming to terms with his mother's terminal illness by way of his encounters with a brusque but benevolent monster.  In the lead role young Lewis MacDougall delivered a peerless performance and was ably supported by Sigourney Weaver and Felicity Jones.  Liam Neeson as the titular monster gave one of the great voice performances of the year.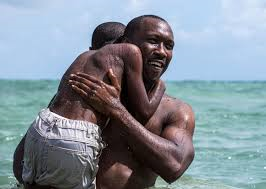 Moonlight (Barry Jenkins)
The film that did win the Best Picture Oscar was one of the most moving and tender coming-of-age dramas in recent years.  Trevante Rhodes, Ashton Sanders and Alex Hibbert played the lead character Chiron/'Black' at various seismic moments of his life.  Mahershala Ali became the first Muslim to win an acting Oscar as he triumphed in the Best Supporting Actor category.  Kudos also to the direction and screenplay of Barry Jenkins which was based on Tarell Alvin McCraney's play In Moonlight Black Boys Look Blue.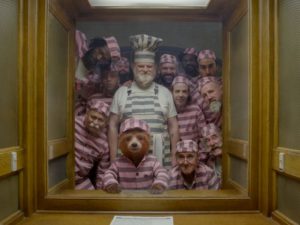 Paddington 2 (Paul King)
Hands down this was the best children's film of the year which managed to surpass the quality and humour of its 2014 predecessor.  Sally Hawkins, Hugh Bonneville and Ben Whishaw (as the voice of Paddington) were wonderful once again, but the film, in terms of performances, belonged to Brendan Gleeson – as the con with a heart – and Hugh Grant – as the has-been and narcissistic actor who lands the beloved bear in more than a spot of trouble.  We look forward with bated breath to Paddington 3.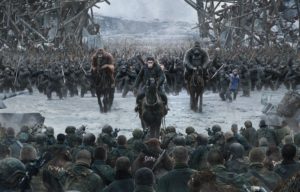 War for the Planet of the Apes (Matt Reeves)
The third installment in the Planet of the Apes reboot series was the best one to date and once again showcased the unique talent that is Andy Serkis.  A science fiction-adventure film of the highest order, War did not perform as well as expected at the international box office and this seems a shame to us as it was one of the very best of 2017.  A resonant storyline with some truly powerful and poignant moments also benefited with the presence of Woody Harrelson and Steve Zahn.  Composer Michael Giacchino delivered a typically stirring score.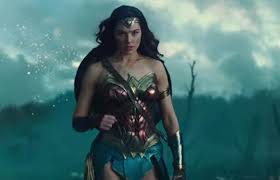 Wonder Woman (Patty Jenkins)
The DC Extended Universe film that worked thanks to an intelligent and rousing storyline which – like Marvel's Captain America: The First Avenger – benefited greatly from its period setting.  In the titular role, Gal Gadot was excellent and perhaps provides the best hope for the future of the DCEU as a whole.  Kudos also to Chris Pine in support and the direction of Patty Jenkins.  Currently rated as the best superhero movie of all time by review aggregation website Rotten Tomatoes.  The American Film Institute has also listed it as one of its top ten films of 2017.